Houthis recruiting women to fight in Yemen war
Women accompanied by children participated in a military parade in Yemen's Sanaa, pledging to fight alongside Houthi militias
Yemeni women accompanied by children and infants participated in a military parade on Tuesday in Sanaa, vowing to fight alongside Iran-backed Houthi militias in Yemen's 18-month old conflict.
Footage and images of the parade - held by women loyal to the Houthi movement - circulated on social media, showing children and infants alongside women carrying rifles and heavy artillery as they paraded in trucks declaring support to the militias.
In a video report by Houthi-affiliated news channel al-Masirah, children and infants were seen holding rifles and pledging to protect their homeland.
"We will defend our country, till the last drop of our blood," a young girl at the parade tells al-Masirah news channel, while a woman participating in the ceremony says: "On one shoulder I carry my child and on the other shoulder I carry my weapon."
A source close to Houthi militia leaders told the Arabic website of Al Arabiya News Channel that the military parade was attended by hundreds of women and is the first public appearance revealing the formation of a women's militia unit.
The source also revealed that several training camps for women have been set up in several provinces.
Yemen's ambassador to the US, Ahmed Awad Binmubarak called the move "a step that is alien to the traditions of Yemeni society."
"It's against all the Yemeni norms." Binmubarak told Al Arabiya English, hoping that news of Houthis recruiting women and children to fight will lead the international community to pressure the Houthis into end the war.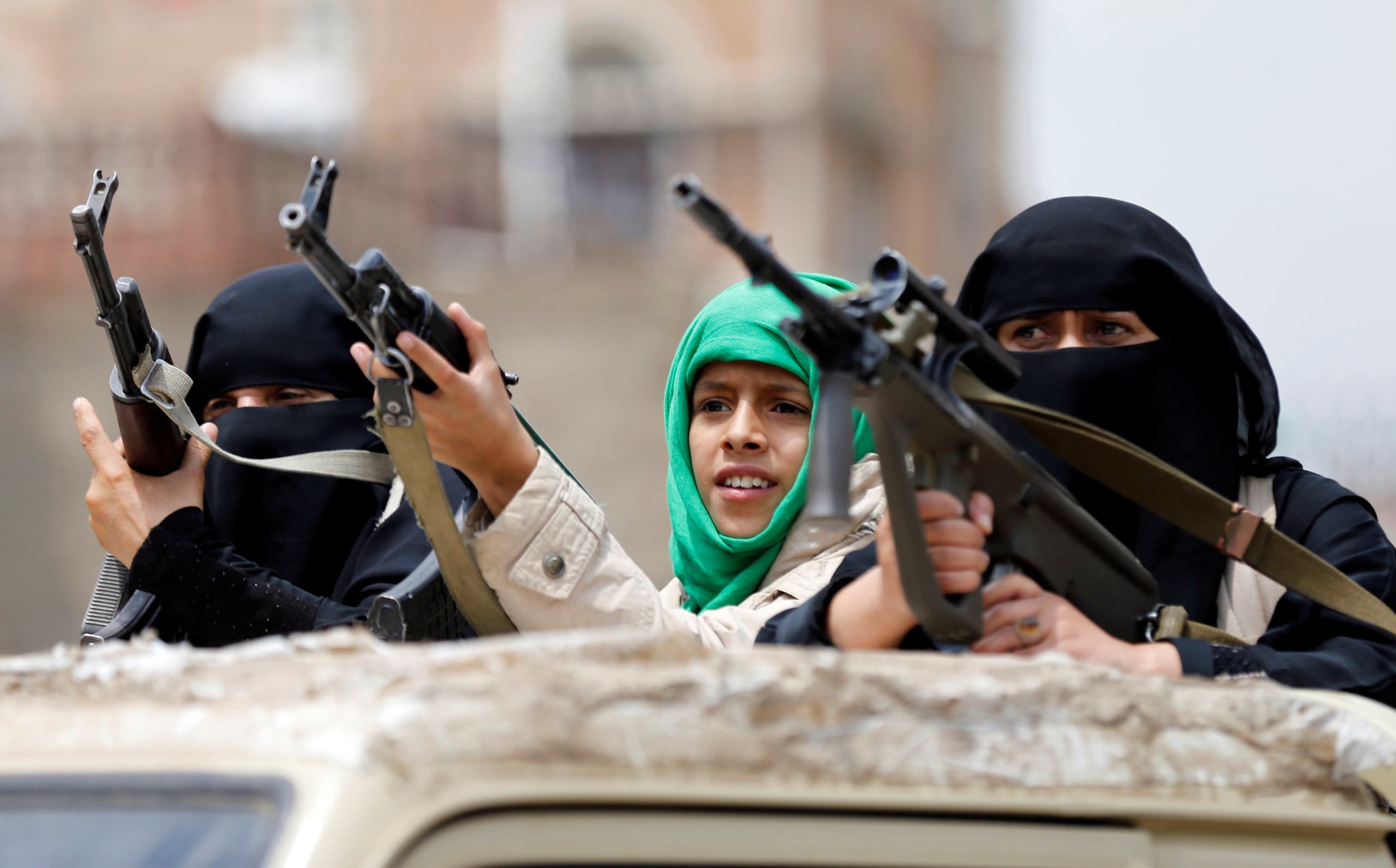 Meanwhile, Yemen's Human Rights Minister Ezz Eddin al-Asbahi on Tuesday accused the Houthis of forcing children to fight in Yemen's civil war, saying the militias have recruited as many as 4,800 boys over the past six months.
The minister also said the Houthis have killed about 1,000 civilians in the two-year conflict, and that more than 300 children have died - either because of gunfire or rockets.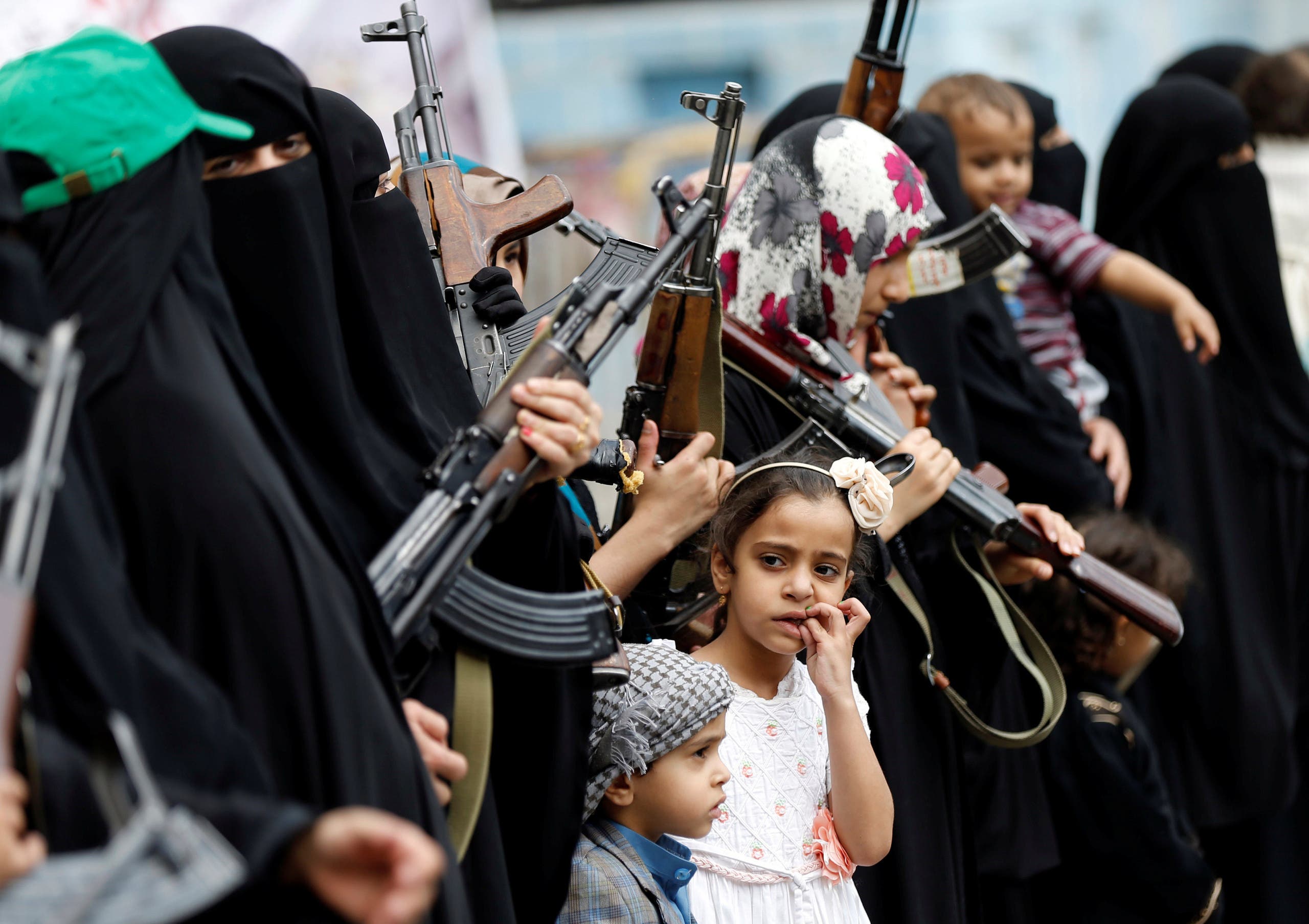 Speaking from Cairo, al-Asbahi said an estimated number of 3,000 people have been detained by the Houthis in areas under their control and that there are some 70 cases of torture inside Houthi-controlled prisons.
His accounts and figures could not be independently verified in the war-torn country, the Arab world's poorest, Yemen's conflict has drawn in regional powers and killed at least 10,000 people, including nearly 4,000 civilians, according to the United Nations.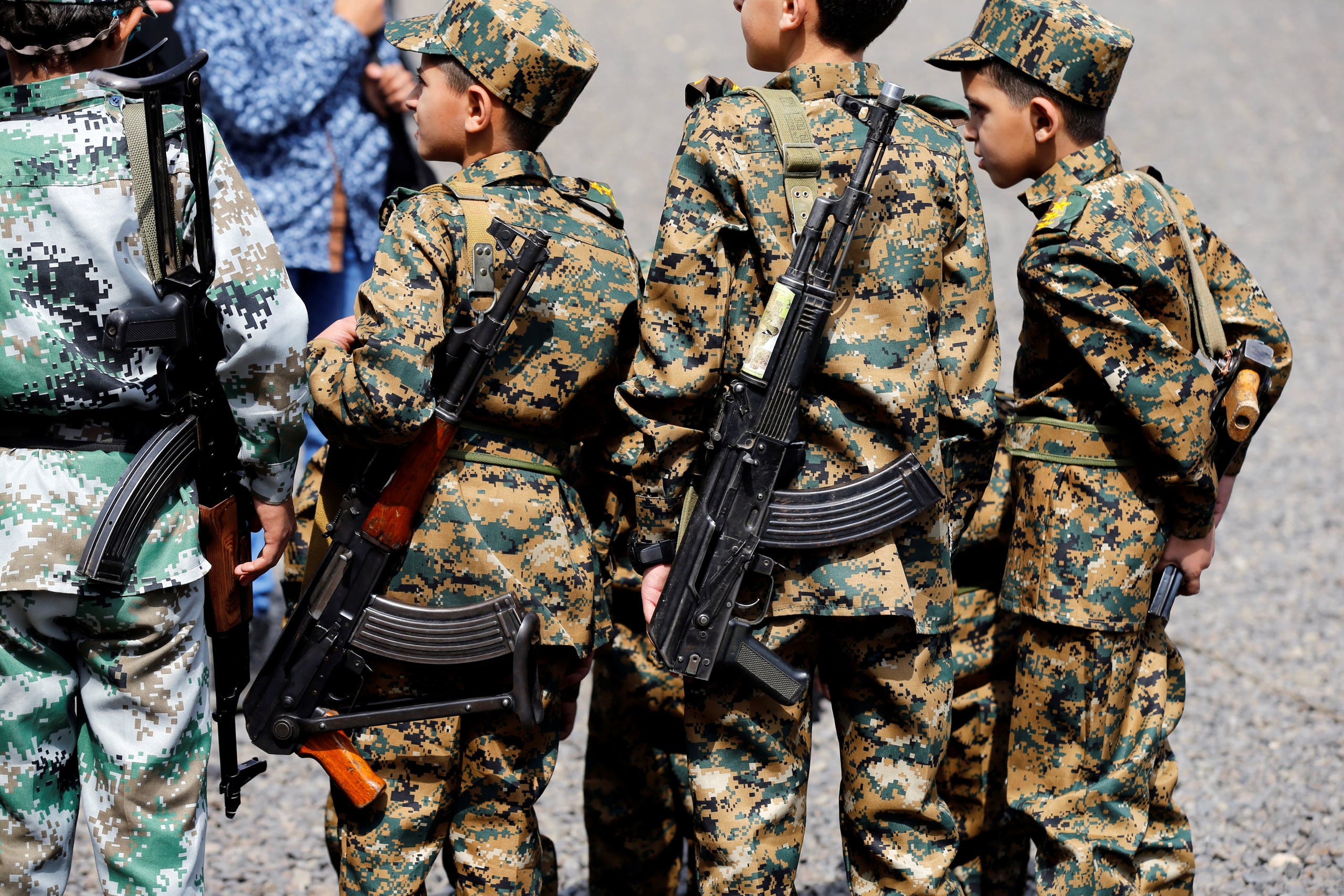 The Houthis retained control over Sanaa after their attempted coup in September 2014. In response, Saudi Arabia and its mostly Gulf Arab allies intervened in Yemen's civil war in March 2015 after the armed Houthi movement had pushed the Hadi administration into exile in Saudi Arabia.
After UN-sponsored peace talks in Kuwait ended without an agreement last month, the Saudi-led Arab coalition resumed its Operation Restoring Hope against the Houthis and their allies loyal to deposed Yemeni President Ali Abdullah Saleh.
The Houthi militias and Saleh's General People's Congress (GPC) hold most of Yemen's northern half while forces loyal to Hadi share control of the rest of the country with local tribes.
(With AP)