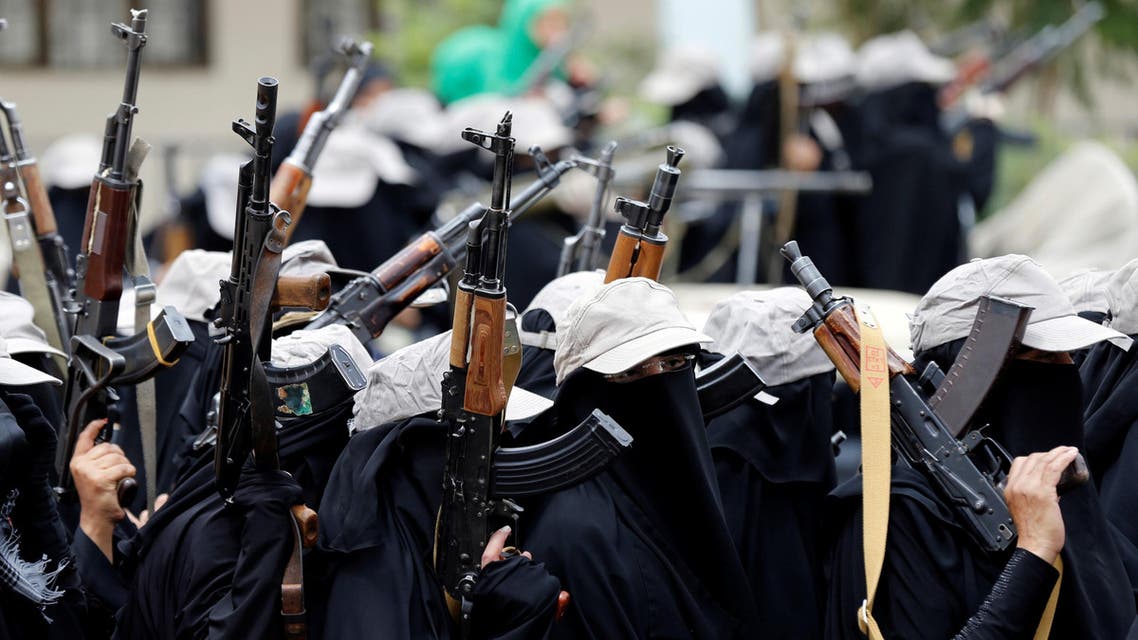 Leader in Saleh forces killed in Coalition strike
The Arab Coalition has targeted a convoy of a military leader loyal to the deposed President Saleh, leading to his killing
The Saudi-led Arab Coalition has targeted a convoy of a military leader loyal to the deposed Yemeni President Ali Abdullah Saleh, leading to his killing and those who were with him in Suhar, a central district in Saada province, Al Arabiya News Channel reported on Friday.
The killing of Abdullah Yahya al-Sana'ani, who was in charge of boosting the morale of the anti-government militia, was the latest in losses suffered by the Iran-backed Houthi group and its allied Saleh loyalists, who forced Yemen's internationally recognized government of Abedrabbu Hadi Mansour into exile after an attempted coup in late September 2014.
The Arab Coalition-backed Yemeni Army, meanwhile, has advanced in Hayfan district south of the southwestern province of Taiz and surrounded the militias in al-Anawir village.
Also, at least 12 Houthi militants were killed in an ambush executed in Thi Na'im district in the southwestern governorate of al-Bayda.
Yemen's crisis began in September 2014 when the Houthis seized the capital, Sanaa. The Saudi-led Arab alliance intervened in support of the country's internationally recognized government led by Hadi. UN-sponsored negotiations to end the fighting collapsed last month.

Peace talks foundered after the Houthis and the allied General People's Congress (GPC) party – headed by Saleh - announced the formation of a 10-member governing council on Aug 6., ignoring a UN warning that such a move would violate Security Council resolutions on how to solve the conflict.
Meanwhile, a senior US diplomat has presented a proposal for a comprehensive ceasefire in Yemen to the country's dominant Houthis at a meeting in Oman, Reuters reported a member of the Houthi negotiating team as saying on Thursday.

Negotiators will return to Houthi-controlled Sanaa on Friday carrying the plan offered by US Undersecretary of State for Political Affairs Thomas Shannon in talks in Muscat, he said.

Shannon met the Houthi team, GPC officials and an Omani mediator in Muscat on Sept. 8 and 9 to discuss how to end the war that has killed over 10,000 people and displaced more than 3 million.

In Washington, US officials said the plan was an "extension of the efforts Secretary (of State John) Kerry initiated in Jeddah."
Kerry said in Saudi Arabia on Aug. 25 he had agreed in talks with Gulf Arab states and the United Nations on a plan to restart peace talks on Yemen with the goal of forming a unity government.

(With Reuters)