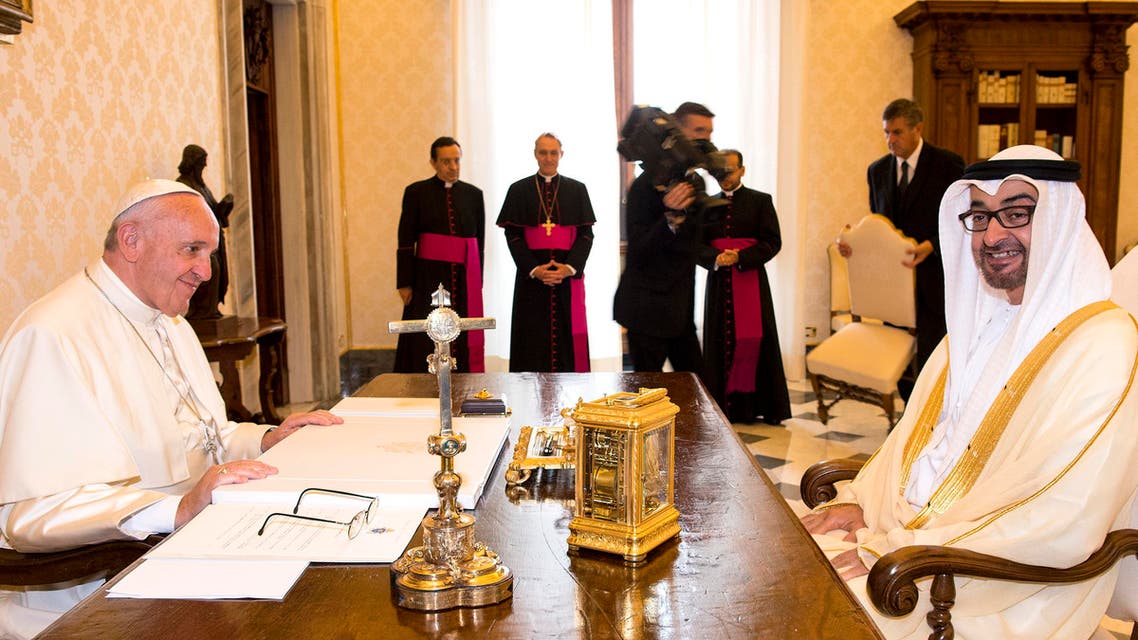 UAE, Vatican City sign agreement on visa-free travel for officials
Mohammed expresses his appreciation for the Vatican's role in enhancing dialogue between civilizations
The UAE has signed an agreement with the Vatican City during the official visit of Deputy Supreme Commander of the UAE Armed Forces, Sheikh Mohammed bin Zayed al-Nahyan, to the headquarters of the Roman Catholic Church on Thursday, allowing officials from both sides to enter without visas, UAE's official news agency WAM reported.

During the visit, Sheikh Mohammed, who is also Crown Prince of Abu Dhabi , held discussions with Pope Francis on ways to strengthen bilateral relations in the service of humanitarian causes to promote peace and coexistence between people and regions of the world.

The UAE official also expressed his appreciation for the Vatican's role in enhancing dialogue between civilizations. He made a particular mention of the Vatican's dialogue with Sunni Islam's leading institution of higher learning, Al-Azhar, which culminated in an announcement to hold a global peace conference and a commitment to working together to combat poverty, extremism and terrorism.
Meanwhile, Pope Francis congratulated Sheikh Mohammed and the accompanying delegation on the occasion of the Islamic Eid Al-Adha holiday, which took place between Sept. 11 to Sept. 13.