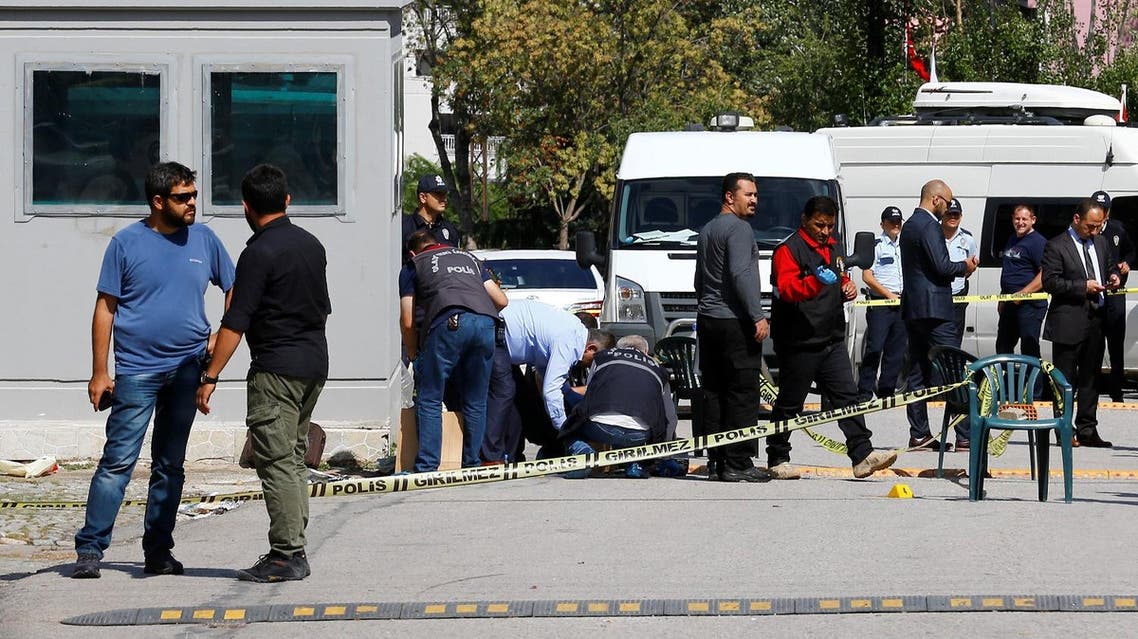 Israeli embassy attacker in Ankara shot and wounded by local guard
Turkish broadcaster NTV says the incident happened as two people attempted to enter the Israeli embassy
An attacker wielding a knife tried to storm the Israeli embassy in the Turkish capital Ankara on Wednesday but was shot before reaching the building, Turkish reports and Israeli officials said.
Turkey's NTV television said the attacker tried to enter the well-defended embassy but was "neutralized" by being shot in the leg.
Employees of the embassy took refuge in a shelter, it added.
Israel's foreign ministry said the assailant tried to attack the Israeli embassy but was shot before reaching the building.
"The team members are unharmed. The assailant was injured before he reached the building," a ministry statement said.
The health condition of the attacker was not made clear. It was also not clear if the person had been shot by Turkish security forces or embassy guards.
Large numbers of police vehicles were dispatched to the scene and the road closed on which the building is located, an AFP correspondent said. Witnesses said they heard several shots fired.
CNN-Turk television said a suspicious package was also being investigated in front of the embassy.