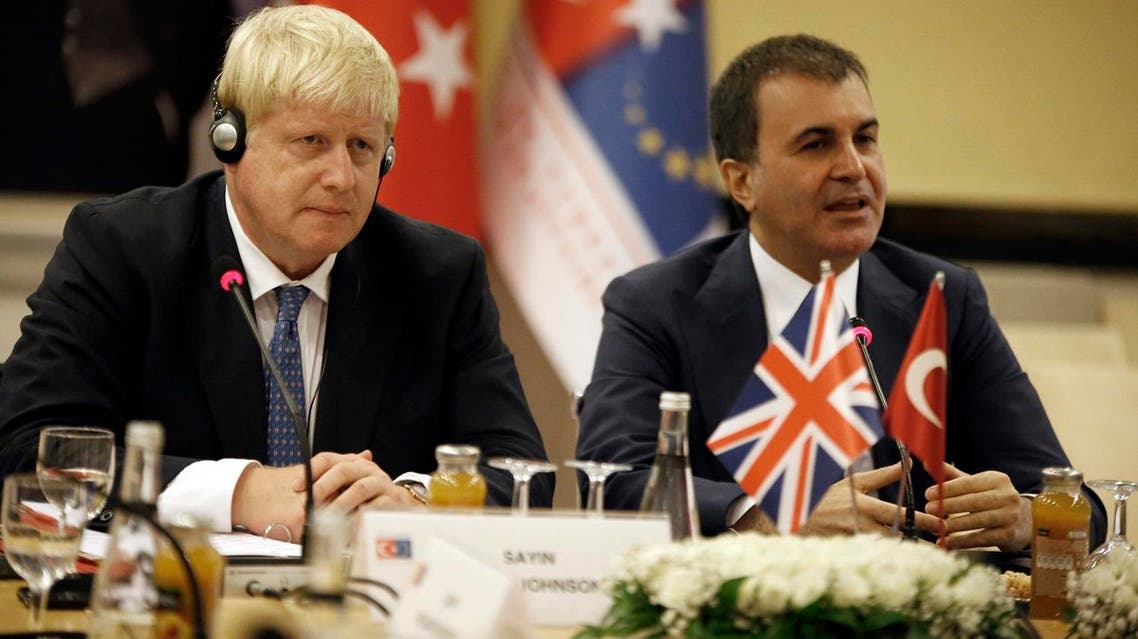 Britain's Johnson extols virtues of his 'Turkish washing machine'
Speaking at a news conference in Ankara alongside Turkish EU Affairs Minister Omer Celik, Johnson talked up the relationship between London and Ankara
Months after winning a competition for an offensive poem about the Turkish head of state, British Foreign Secretary Boris Johnson clearly needed to make himself feel welcome in Ankara.
But true to his flamboyant reputation, London's top diplomat chose an original course by singing the praises of his Turkish-made washing machine.
Speaking at a news conference in Ankara alongside Turkish EU Affairs Minister Omer Celik, Johnson talked up the relationship between London and Ankara as crucial even after Britain's vote to leave the EU.
"We are lucky in the United Kingdom to be one of the biggest recipients of Turkish goods," boasted the ex-London mayor, who is himself of partly Turkish ancestry.
"I am certainly the proud possessor of a beautiful, very well functioning Turkish washing machine," he said.
He did not reveal the brand of the much-loved machine in the Johnson household but several Turkish brands in household goods have broken into the international market in recent years.
As another example of the strong relationship, Johnson said Turkey every year receives 2.5 million British tourists.
"It's an extraordinary act of kindness, if I may say," he said with typical humour. "I hope they (the tourists) behave themselves...well... I am sure they do," he added.
Johnson had in May penned the winning entry in a competition on offensive poetry about President Recep Tayyip Erdogan, published by the conservative British magazine The Spectator, aimed at demonstrating free speech to Ankara.
This was during the campaign in the referendum for Britain to leave the European Union which Johnson helped to lead and eventually win.
Turkish officials at the time played down any damage in the two countries' relationship, saying British-Turkish ties are too important to be hostage to such statements.
Johnson, who quipped that he and Celik were both descendants of Ottomans, is due to meet Erdogan in Ankara on Tuesday.