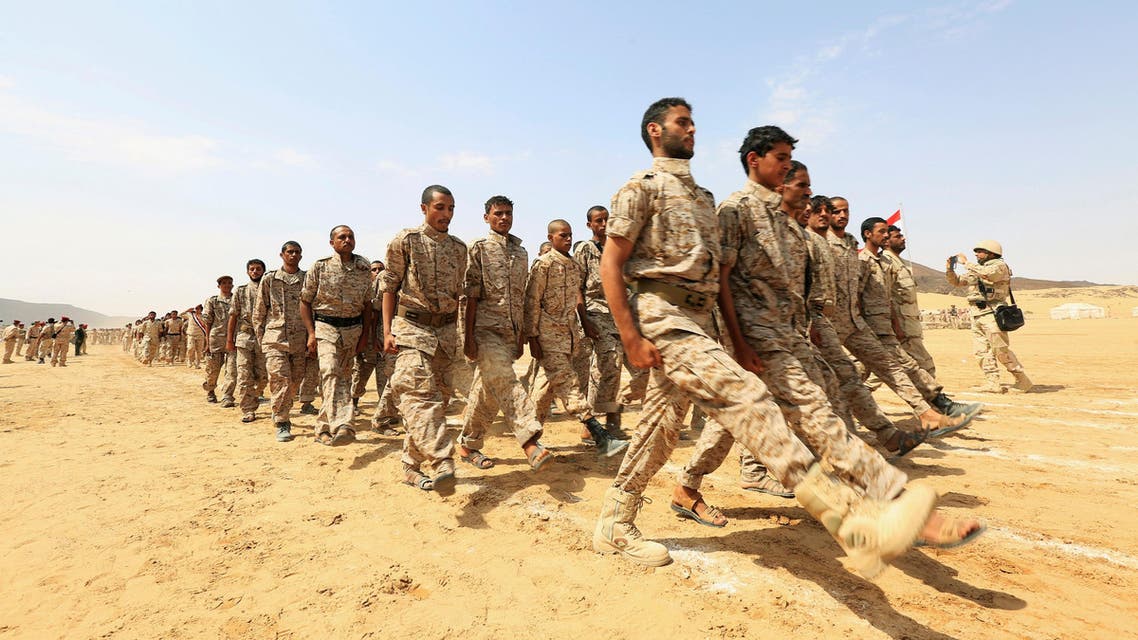 Houthi leader killed, Yemeni army advances
The Yemeni army has made advances in Taiz with about 20 militia members allied to the Houthis and Saleh killed and wounded
An Arab Coalition airstrike has killed an Iran-backed Houthi militia leader along with 10 others after targeting their convoy in the northwestern city of Saada, Al Arabiya News Channel reported on Friday, citing sources.
Without providing any further details, the sources said the leader was killed in Saada's Razah district located in the Burkan region.
Meanwhile, the Yemeni army has made advances in Taiz with about 20 militia members allied to the Houthis and deposed President Ali Abdullah Saleh killed and wounded after Arab Coalition airstrikes targeted their sites in the southwestern city.
Spokesman for Yemen's Military Council Gen. Mansour al-Hassani said that the country's national army was able to recapture al-Taba al-Sawoda, Tabat al-Khilwa, al-Munim Jabal in al-Dhabab region in Taiz.
Yemeni shells continue
Shelling from Yemeni militias killed a Saudi border guard and wounded three civilians including a Bangladeshi, the interior ministry said on Friday.
The Tuwal district of Jazan, on the Saudi frontier with Yemen, came under fire on Thursday afternoon, wounding the border guard corporal, a ministry statement said.
He died on the way to hospital.
Two Saudis and a Bangladeshi national were wounded by Houthis shelling of Tuwal the same day, the Civil Defense agency said in a separate statement.
More than 100 civilians and Saudi Arabian soldiers have died in strikes and skirmishes along the frontier since a Saudi-led coalition intervened in Yemen on the side of the internationally-recognized government in March last year.
The coalition began air strikes after the Houthis and their allies, troops loyal to ex-president Saleh, overran much of the country.
(With AFP)