Capturing Houthis in Marib latest setback for militias
recent months have seen the Houthi movement suffer major setbacks after the deaths of nine senior militia leaders
The capturing of a number of Houthis and forces loyal to former ousted Yemeni president Ali Abdullah Saleh in west Marib by Yemen's national army and popular resistance forces is one of the latest major setbacks for the Iran-backed militias.
Among those captured were Houthi militia leaders were Hussain al-Mutawakel and Abu Jabar Ahmad al-Houthi, according to Al Arabiya sources.
Civilian sources told Al Arabiya that the Yemeni national army were able to regain control – after violent clashes – of the direct route between the capital Sanaa and Marib through Sirwah district.
The news in Marib comes after security sources confirmed that senior Houthi militia leader Abdullah Qayed al-Fadeea was killed on Tuesday in the frontlines near Najran and on Yemeni grounds by Saudi-led Arab coalition forces.
During the same day, Six civilians were killed and eight wounded on Monday when two rockets fired by Houthi rebels hit a popular market in Taez, military and medical sources said.
Major setbacks
A year and a half into Yemen's ongoing war between the internationally recognized government of Abd Rabbuh Mansur Hadi and Houthi militias have caused several loses on both sides, however recent months have seen the Houthi movement suffer major setbacks after the deaths of senior militia leaders.
Military analysts consider the formation of a national salvation government by the militias as a response to the crisis caused by their losses, Al Arabiya.Net reported.
Here is the list of the nine Senior Houthi members that were killed by targeted Saudi-led Arab coalition airstrikes in the months of August, September and October:
October

• Oct. 4: Houthi Leader Abdullah Qaid al-Fadaa, nicknamed 'Abu Qaid' was reported dead by security sources as a result of a targeted airstrike inside Yemeni territory near the Saudi border of Najran. Al-fadaa is considered an important and highly ranked member of the Houthi militias as commander of armed groups, as well as a deputy supervisor of the frontline at the border opposite Najran.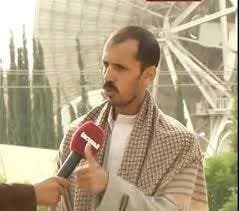 September
• Sept. 25: Abbas al-Adanaa, a close associate of Houthi leader Abdulmalik al-Houthi was killed during violent clashes in Marib. According to sources, al- Adanaa was appointed commander before he was killed.
• Sept. 22: Brigadier General Hassan al-Malssi was killed by Saudi forces while attempting to cross the Saudi border. Malssi was believed to be the right-hand man of Ahmed Ali Abdullah Saleh, son of the deposed president Saleh. Several political officials allied with the Houthi movement and Saleh attended Malssi's funeral.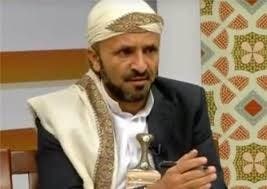 • Sept. 14: Brigadier General Mohammad Bashiq and field commander Riad Agheila along with six Republican Guard officers – the latter loyal to deposed president Saleh – were killed by targeted ballistic missiles.
• Sept. 8: Coalition air raids targeting militia positions near Saudi-Yemen border killed Houthi commander Ali Ayed, along with dozens of his men. Ayed was believed to be one of the most important leaders of the Houthi movement and was recently appointed commander as fighting intensified.
August
• Aug. 13: The Mufti of the Houthi militias Abdul Rahma Shamsuddin – believed to be a cousin of the leader of the Houthi movement – was killed in an airstrike with a number of his companions on a road between the northern provinces of Saada and Amran. Sources said that Shamsuddin was moving between militia gatherings to boost their morale and praise Houthi efforts in the conflict.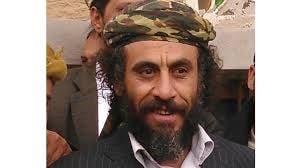 • Aug. 13: Houthi militia trainer, Yahya al-Houthi, was killed during a Saudi-led Arab coalition air raids that targeted camp sites in the northern province of Saada. He was said to be the supervisor of training and held several sessions at a training center known as 'Guidance Center.'
• Aug. 8: Senior Houthi commander Imad Abu Shoarb and 11 of his aides were killed in an airstrike at the Saudi-Yemen border, near Saudi Arabia's southwestern province of Najran According to sources, Shoarb was in charge of armed groups on the frontline at the border.
*A version of this article first appeared on AlArabiya.net.