Kaaba's Yemeni corner embellished with new embroidery on its kiswa
Kiswa is the cloth that covers the Kaaba
Islam's holiest site, the Kaaba, was fully covered with its new Kiswa (the cloth that covers the Kaaba), on Monday with a new line of embroidery added for the first time to embellish its Yemeni corner.
The Kaaba – located in Saudi's Makkah city - has already received its new kiswa in September.
For the first time, the Kaaba now has its Yemeni corner embellished with a golden line. The Kaaba – a cube - has four corners, with the its northern corner known as the "Iraqi corner," the western as the "the Levantine corner," the southern as the "the Yemeni corner," and its Black Stone is placed in the eastern corner of the structure.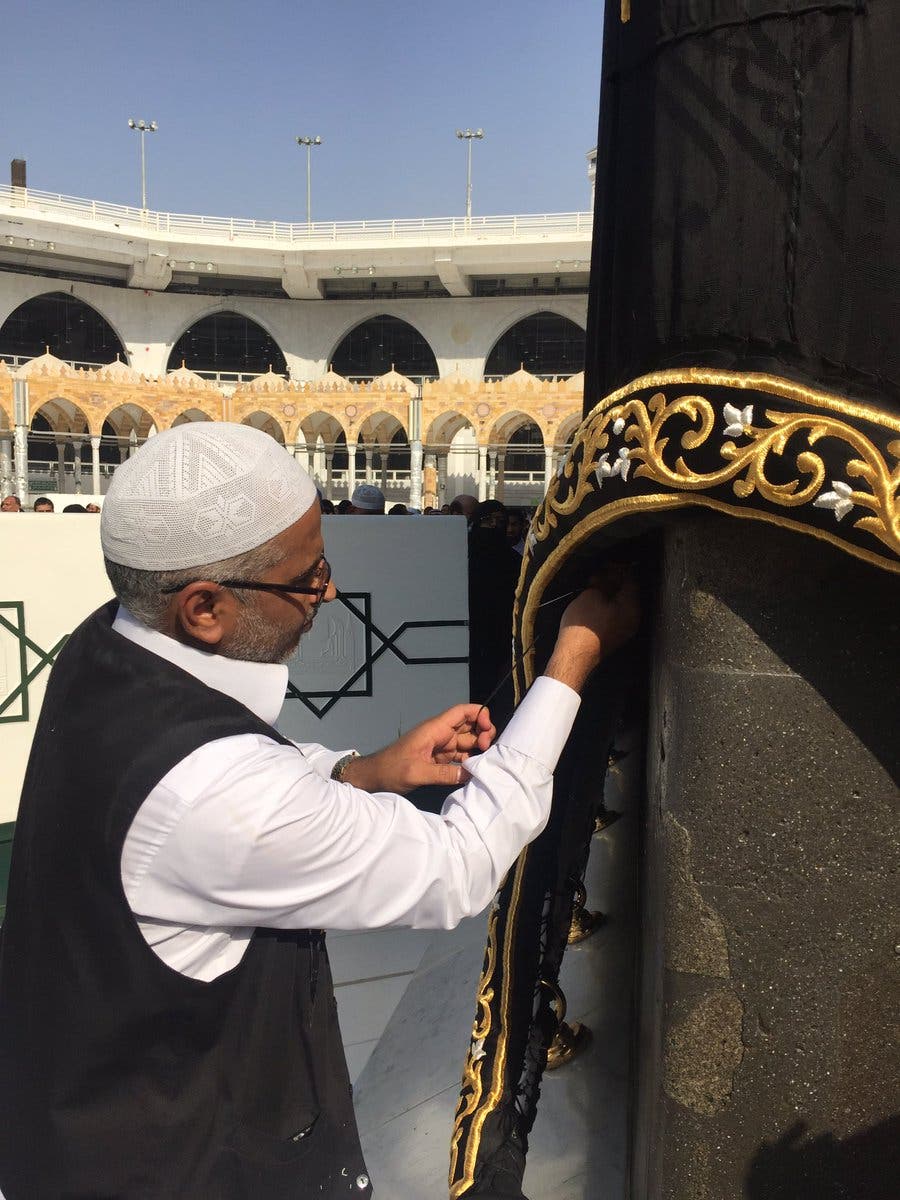 Some of the upper calligraphy of the Kaaba has been changed as well. Instead of having the calligraphy of "O the Living, the Eternal One" to described God, it now has "God is the greatest."
The Kiswa is made of pure silk with gold threads at the cost of more than SR22 million ($5.8 million). It is manufactured in a special factory in Makkah which is manned by 240 technicians, weavers and administrators.
The Kiswa is 95 centimeters wide and nine meters high. It is made upon 47 pieces which are joined together to cover all the corners of the Kaaba.
The Kaaba is dressed in its new Kiswa on the Day of Arafat every year. During the same day, the Grand Mosque is usually empty because all the pilgrims are gathered in Arafat.