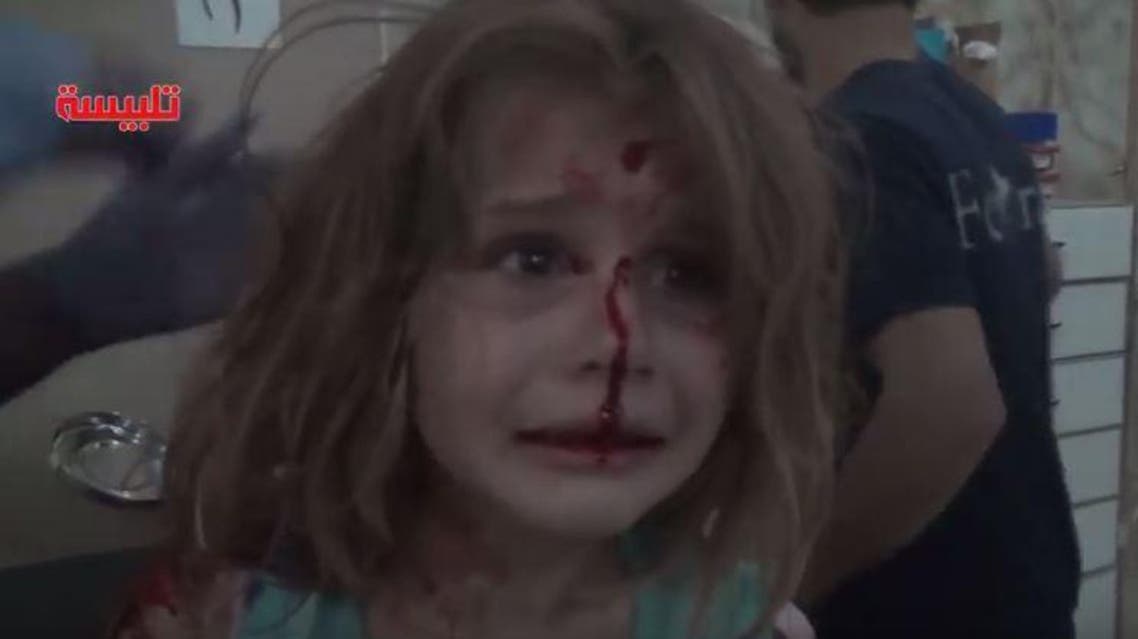 Video: Injured Syrian girl calls out desperately for her father
In the video, Aya says her family was inside the house when the rocket hit and part of the ceiling collapsed
Another video from Syria has emerged of a girl crying desperately for her father in the aftermath of an air raid attack on her home.
The girl, who can be heard saying her name was Aya, was inconsolable as medics surrounded her to ensure her safety in Talbiseh town north of Homs city.
In the video, Aya says her family was inside the house when the rocket hit and part of the ceiling collapsed.
The attack purportedly took place on Monday, when two Syrian regime warplanes bombarded the town, resulting in mass casualties and injuries.
*A version of this article first appeared on AlArabiya.net.