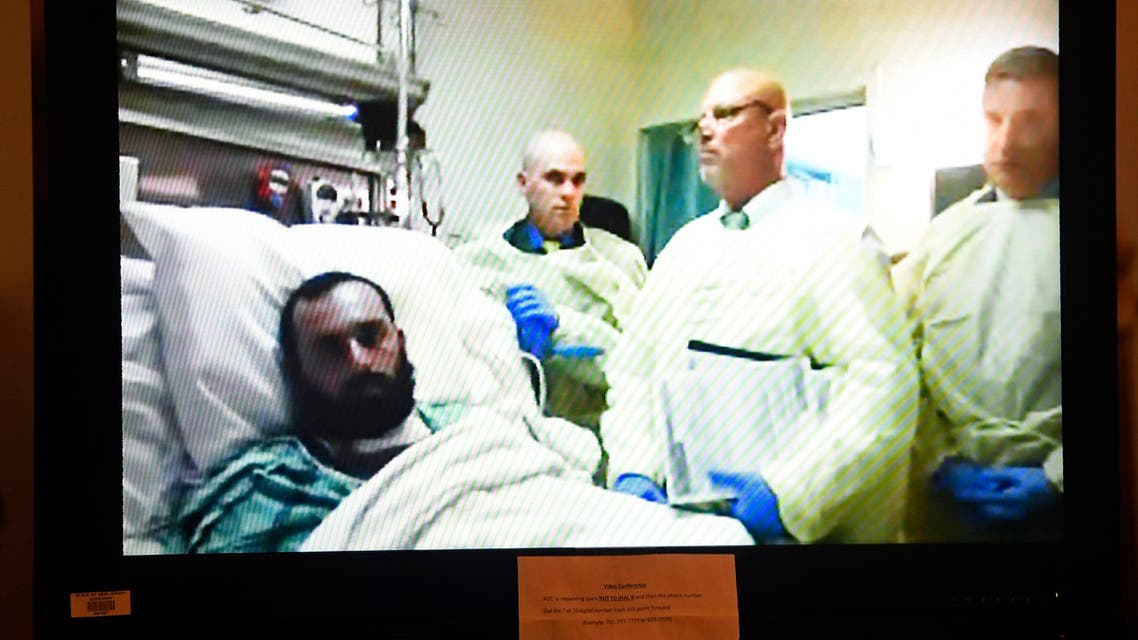 Afghan-born New York bomb suspect pleads not guilty from hospital bed
Rahimi was shown lying in bed in hospital, where he is being treated after being critically wounded in a shootout with police on September 19
The Afghan-born American wanted for bomb attacks that rattled New York and New Jersey last month pleaded not guilty from his hospital bed on Thursday to charges of attempted murder. Ahmad Khan Rahimi's public defender entered a plea of not guilty on state charges that his client attempted to murder five police officers and unlawfully possessed weapons while on the run in New Jersey.
Bail was set at $5.2 million. Rahimi was shown lying in bed in hospital, where he is being treated after being critically wounded in a shootout with police on September 19 that led to his capture. "Yes ma'am," the defendant said weakly in response to questions from Judge Regina Caulfield during the seven-minute court hearing convened in his hometown of Elizabeth, New Jersey.
Looking pale, with a thick black beard and black hair, he had a hospital sheet pulled up almost to his neck. His lawyer, Peter Liguori, stood over him wearing a hospital gown over his shirt and tie, and blue rubber gloves on his hands. Two other people also stood next to his bed, similarly dressed.
Liguori told the court he wished to correct the spelling of his 28-year-old client's last name to Rahimi – not Rahami as previously listed by US authorities. In addition to the New Jersey charges, Rahimi has been indicted on terrorism charges, including use of weapons of mass destruction, by federal prosecutors in Manhattan. He has yet to appear on those counts. He is accused of detonating two bombs on September 17.
An attack in New York's upscale neighborhood of Chelsea wounded 31 people and a second bomb forced the cancellation of a US Marine Corps run in the New Jersey town of Seaside Park. He is accused of planting another bomb in Chelsea, and five pipe bombs in Elizabeth, all of which were defused by authorities. If convicted, the suspect, who worked in his family's fried chicken restaurant, could spend the rest of his life behind bars.