Explosion kills 5 at top Yemeni commander's funeral service in Marib
The explosion was caused by a roadside bomb that went off near the mourning tent where condolences were being paid for Major-General Abdul-Rab al-Shadadi
An explosion killed at least five people and wounded 20 on Friday at a military commander's funeral service in the Yemeni city of Marib, east of the capital Sanaa.
Local officials said the explosion was caused by a roadside bomb that went off near the mourning tent where condolences were being paid for Major-General Abdul-Rab al-Shadadi who was killed last week while leading an offensive against the Iranian-backed Houthi militias, local media reported.
Among those killed in Friday's blast was Salem al-Shadady, the older brother of the general killed earlier, Saba said.
Shadadi, commander of Yemen's Third Military Region — which has its headquarters in the city of Marib — was the most senior member of the pro-Hadi forces to be killed in nearly 19 months of civil war in Yemen.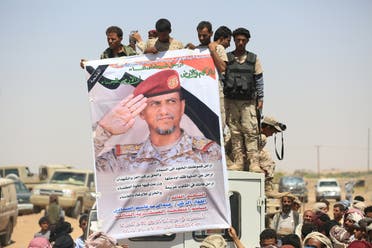 Yemen's war has intensified since UN-sponsored peace talks in Kuwait ended in August without an agreement. Fighting has been concentrated around the country's Houthi-controlled ancient capital, Sanaa, where little territory has changed hands.
Most of Marib is under the control of forces loyal to President Abd Rabbu Mansour al-Hadi and the rest held by the Iran-allied Houthis, who are battling his internationally recognized government.
(With Reuters)