Exclusive: Al Arabiya reveals details of Saudi man's murder in Cairo
The 47-year-old Saudi man was found dead on Tuesday in his apartment in the South of Giza, with marks on his body showing signs of strangulation
Al Arabiya revealed further details regarding the murder of Saudi Arabian Khalil al-Omayrini in Cairo. This incident went viral through a hashtag circulated in Arabic on twitter.
The 47-year-old Saudi man was found dead on Tuesday in his apartment in the South of Giza, with marks on his body showing signs of strangulation. His body was discovered after a foul odor led residents to complain to the police
In an interview with Al Arabiya, Saleh al-Omayrini, one of the victim's relatives, said that the circumstances of the murder are still mysterious, yet the criminal side is obvious because the doors of his apartment were open, and his body was purposely hidden from the neighbors, the guardian of the building, and the maid who cleans his apartment from time to time.
Omayrini added that the mother of the murdered victim does not know yet about the crime; her son used to "travel frequently to Egypt, but he delayed his recent trip because she was sick. He travelled during the Eid to finish some business deals. We do not know yet when his corps will reach Saudi Arabia, as the Egyptian authorities are still conducting investigations to uncover the circumstances of murder."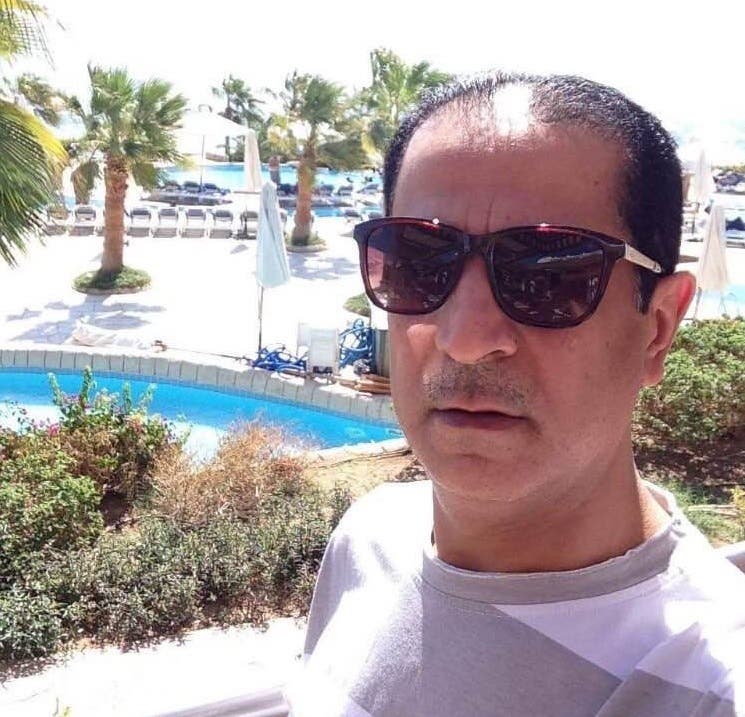 Sources revealed to Al Arabiya that the victim was reported as missing when a man who was supposed to meet him to watch the World Cup qualification game between Saudi and UAE couldn't reach him over the phone.
Abdel Razzaq al-Khalif, Khalil's colleague, said that he was in touch with him on Whatsapp 24 hours before he went missing. When the embassy informed the parents of the murder, they appointed an attorney to pursue the case. Khalil was known for his noble morals and his kindness; he had recently retired from his work as a teacher.
When the police in Giza, headed by Hossam Nassar, Director of Public Prosecutions, was inspecting the house of Khalil Bin Ibrahim, most of the contents of the apartment were scattered, indicating that the killer was searching for something. However, the victim's belongings were still there, which means that the cause behind the murder was not robbery.
إذا أخذ الله منك مالم تتوقع ضياعه فسوف يعطيك ما لم تتوقع تملكه ألم يقل سبحانه وتعالى:
"وعسى أن تكرهوا شيئاً ويجعل الله فيه خيرأً كثيراً"

— خليل العميريني (@khalil999999) December 24, 2015
Social media platforms circulated the news under the hashtag written in Arabic indicating the killing of a Saudi man in Cairo. People heavily retweeted the victim's last tweet "When God takes something away from your grasp unexpectedly, he will surely give you what you did not expect."