Anti-ISIS Mosul operation: Latest developments
Iraqi PM Abadi announced the start of military operations to liberate the northern city of Mosul from ISIS militants early Monday
Iraqi Prime Minister Haider al-Abadi announced the start of military operations to liberate the northern city of Mosul from ISIS militants early Monday, launching the country on its toughest battle since American troops left nearly five years ago.
Following are some of the most recent developments related to the operation:
Iraqi forces 'ahead of schedule' in first day of operations
Iraqi security forces were "ahead of schedule" after the first day of the offensive for the ISIS-held city of Mosul, a Pentagon official said Monday.
The US-led coalition has for months been helping train Iraqi forces for the fight for Mosul.
"Early indications are that Iraqi forces have met their objectives so far, and that they are ahead of schedule for this first day," Pentagon press secretary Peter Cook said.
But he warned it was unknown how long the battle would last. A top US general earlier said it would take several weeks or even longer.
The offensive begins
Two years after ISIS seized the city of 1.5 million people and declared a caliphate from there encompassing tracts of Iraq and Syria, a force of some 30,000 Iraqi and Kurdish Peshmerga forces and Sunni tribal fighters began to advance.

Helicopters released flares and explosions could be heard on the city's eastern front, where Reuters watched Kurdish fighters move forward to take outlying villages.
"Daesh are using motorcycles for their patrols to evade air detection, with pillion passengers using binoculars to check out buildings and streets," said Abu Maher, using an Arabic acronym for ISIS.
3,000 Turkish-trained Iraqi fighters taking part
Turkey's deputy prime minister says some 3,000 Turkish-trained Iraqi fighters are taking part in the operation to free Mosul from ISIS militants. Deputy Prime Minister Numan Kurtulmus also told reporters on Monday that Turkey has no intention of withdrawing its troops from a base in northern Iraq, where they have been training Iraqi forces to fight ISIS.
He says that so far, nearly 4,000 Mosul fighters, including Arabs, Turkmens, Kurds, and a number of Yazidis, have been trained in this training camp in Bashiqa, near Mosul. Kurtulmus said that "about 3,000 of them have joined the Mosul operation" with the Kurdish Peshmerga forces.
Erdogan: Impossible for Turkey to stay out
President Recep Tayyip Erdogan on Monday indicated that Turkey would play a role in the US-backed Iraqi offensive to retake the city of Mosul, saying it was unthinkable that Ankara would stay on the sidelines.
"We will be in the operation and we will be at the table," Erdogan said in a televised speech. "Our brothers are there and our relatives are there. It is out of the question that we are not involved."
100,000 may flee for Syria
The United Nations refugee agency said on Monday that up to 100,000 Iraqis may flee to Syria and Turkey to escape the assault aimed at ousting ISIS. The UN High Commissioner for Refugees (UNHCR) issued an appeal for an additional $61 million to provide tents, camps, winter items and stoves for displaced inside Iraq and the two neighboring countries.

UN 'extremely concerned'
The UN deputy Secretary General for Humanitarian Affairs and Emergency Relief voiced grave concern Sunday at risks faced by civilians as the operations began.
"I am extremely concerned for the safety of up to 1.5 million people living in Mosul who may be impacted by military operations to retake the city from ISIS," Stephen O'Brien said.
He warned that "families are at extreme risk of being caught in cross-fire or targeted by snipers."
The northern city was where ISIS leader Abu Bakr al-Baghdadi publicly proclaimed a "caliphate" straddling Iraq and Syria in June 2014.
With the support of Iran and a US-led coalition, Iraqi forces have since regained much of the ground lost to ISIS. Mosul is the extremist group's last major stronghold in Iraq.
Iraqi Prime Minister Haider al-Abadi has said only government forces will enter Mosul, a Sunni-majority city that ISIS seized with relative ease partly amid local resentment towards the Shiite-dominated security forces.
"Depending on the intensity and scope of the fighting, as many as one million people may be forced to flee their homes in a worst-case scenario," O'Brien said in a UN statement.
Children and elderly are among those at greatest risk, he said.
"Tens of thousands of Iraqi girls, boys, women and men may be under siege or held as human shields. Thousands may be forcibly expelled or trapped between the fighting lines," O'Brien added.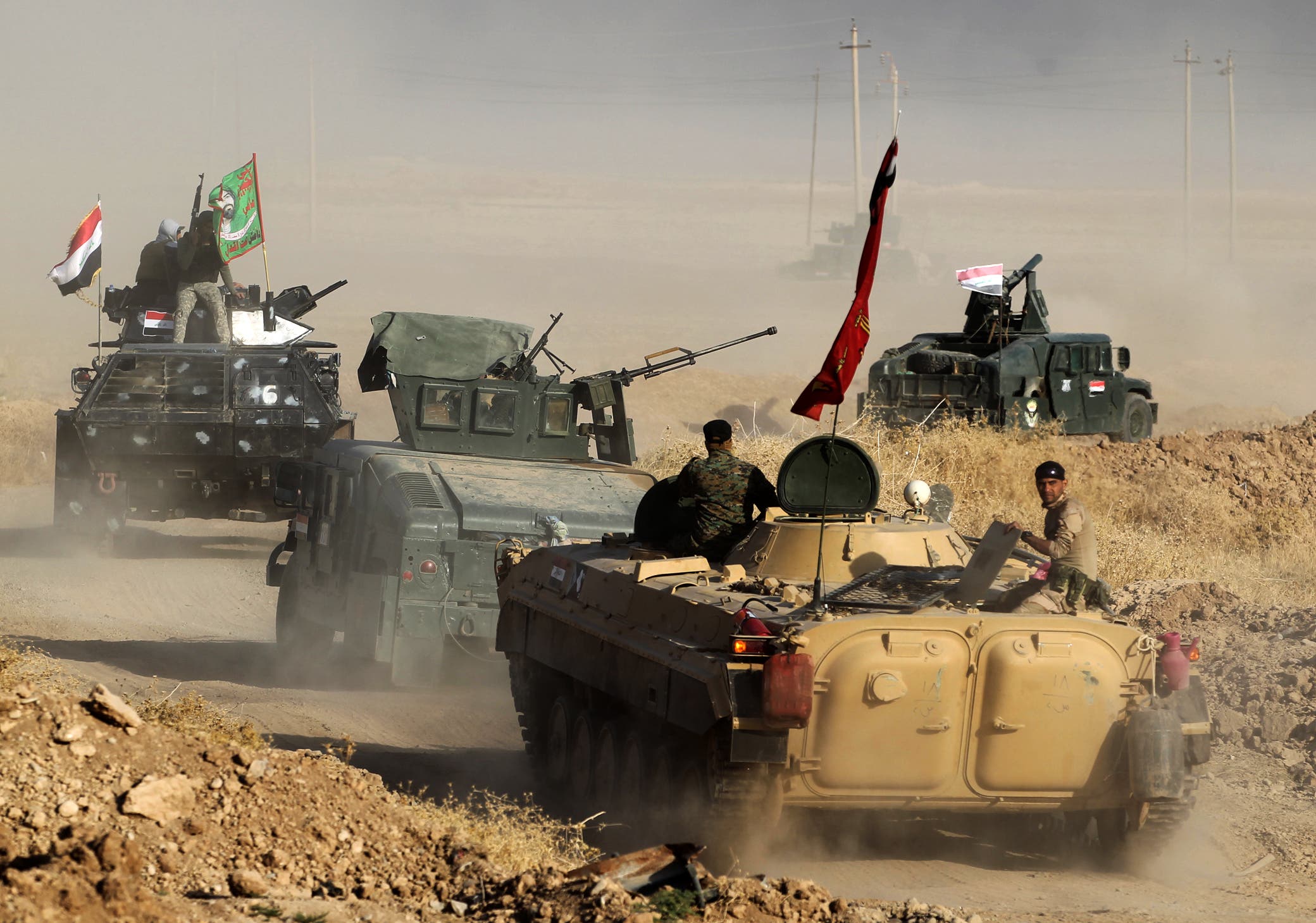 'Decisive moment'
US Secretary of Defense Ash Carter said the operation was key to defeating the extremist group.
"This is a decisive moment in the campaign to deliver ISIS a lasting defeat," Carter said in a statement.
"We are confident our Iraqi partners will prevail against our common enemy and free Mosul and the rest of Iraq from ISIS's hatred and brutality."
(With inputs from agencies)