In photos: Five Egyptians confess to murdering Saudi teacher
Judicial sources confirmed to AlArabiya.net that five suspects in the murder case of Saudi teacher Khalil Al-Omayrini have confessed to their crimes
Judicial sources confirmed to AlArabiya.net that five suspects in the murder case of Saudi teacher Khalil Al-Omayrini have confessed to their crimes.
Egyptian prosecutors decided on Tuesday to jail the five suspects – aged between 19 and 32 – pending formal charges for the murder Omayrini in Giza.
Among the suspects was a mechanic of a car garage found at the bottom of the building where Omrayrini lived in Cairo. Hamada Mohammed Taha – the garage owner – was the mastermind behind the murder who, along with his friends, decided to rob the Saudi citizen on the day of the murder.
The 47-year-old victim, who was found dead on Tuesday in his apartment in Cairo, was seen in a video taken during his farewell party at his school shortly before his killing.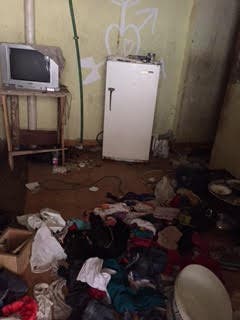 Khalil, who decided to leave his teaching job, was seen in the sendoff with his students and colleagues saying their goodbyes. His colleagues also brought him a cake, which had his picture with their greeting on it that said: "Thank you Khalil, wish you success."
*This article first appeared on AlArabiya.net.