Mosul scenarios: Where can Baghdadi run to?
Al Arabiya.net investigates the escape scenarios for ISIS leader Abu Bakr al-Baghdadi as Mosul operations intensify
After the battle to restore Mosul started on Monday, questions and speculations surfaced regarding the whereabouts of ISIS leader Abu Bakr al-Baghdadi, who made his first appearance in Mosul when the organization took over the city in 2014.
A photograph of him emerged in September when he was stepping out of his caches with three of his companions, amid the heavy bombing in the city of Mosul.
Will Baghdadi stay in Mosul along with his fighters, or is he considering the possibility of escaping with other leaders of ISIS, leaving his belligerent behind fighting the joint Iraqi-American forces along with the Popular Mobilization Forces?
Al Arabiya.net attempted to decipher the possible escape routes Baghdadi might take based on maps, political accounts as well as areas controlled by ISIS in the Syrian and Iraqi borders. It narrows it down to the Syrian-Iraqi shared northern borders since the eastern, western and southern borderlines are strongly monitored.
Three possible routes
According to speculations, Baghdadi has three probabilities to flee the Iraqi soil through Al Ba'aj District, Hadar district or Taal Afer District. The shortest path to the Syrian city of Raqqa is a six and a half hour drive by vehicles.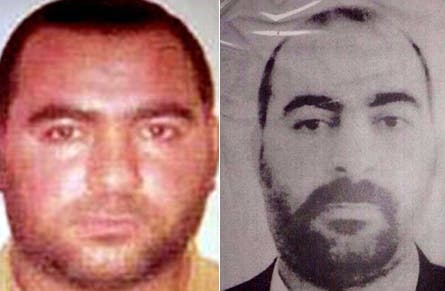 A second potential plan would be departing Mosul through the district of Taal Afar, which is heavily influenced by the organization passing through Al-Qahtaniyah, al-Hasakah Governorate, then crossing the Syrian borders, all the way to the city of Al-Raqua, a strong ally to ISIS, travelling an approximate 506 km with a time period of seven hours and eight minutes.
Another option would be crossing the district of Hatra, which is a rough hour and 38 minute drive, coming close to 117 km, completing his way north towards Taal Afar then Al Raqua with a distance of 537 km, and 7 hours on the road.
Escaping through southern fronteirs
The maps also show that Baghdadi can take another Southern route through the district of Al Hadar, which starts with the district of Biji , passing by Al-Haditha , followed by Al Qa'im , Al-Mayadin , Deir ez-Zor leading to Al-Raqua , with a total of 702 km , and 9 hours 50 minutes on the road.
The third road is through the district of Al-Ba'aj which is a direct way to the district of Al Ha'dar and at the same time connected to al Qa'im. The Euphrates River separates between the Syrian City of Al Bukamel and Al Qa'im.
Escaping through the al-Ba'aj District leaves Baghdadi with two options, to go north towards Sinjar , making it into Syrian territory precisely the city of Al-Raqua with a time line of 6 hours and 36 minutes , or go south to the city of Al Ba'aj all the way to Al-Qa'im , Al-Bukamel , Deir ez-Zor , to finally reach the city of Al-Raqqa , with 605 km , and of 8 hours and 43 minutes by vehicle.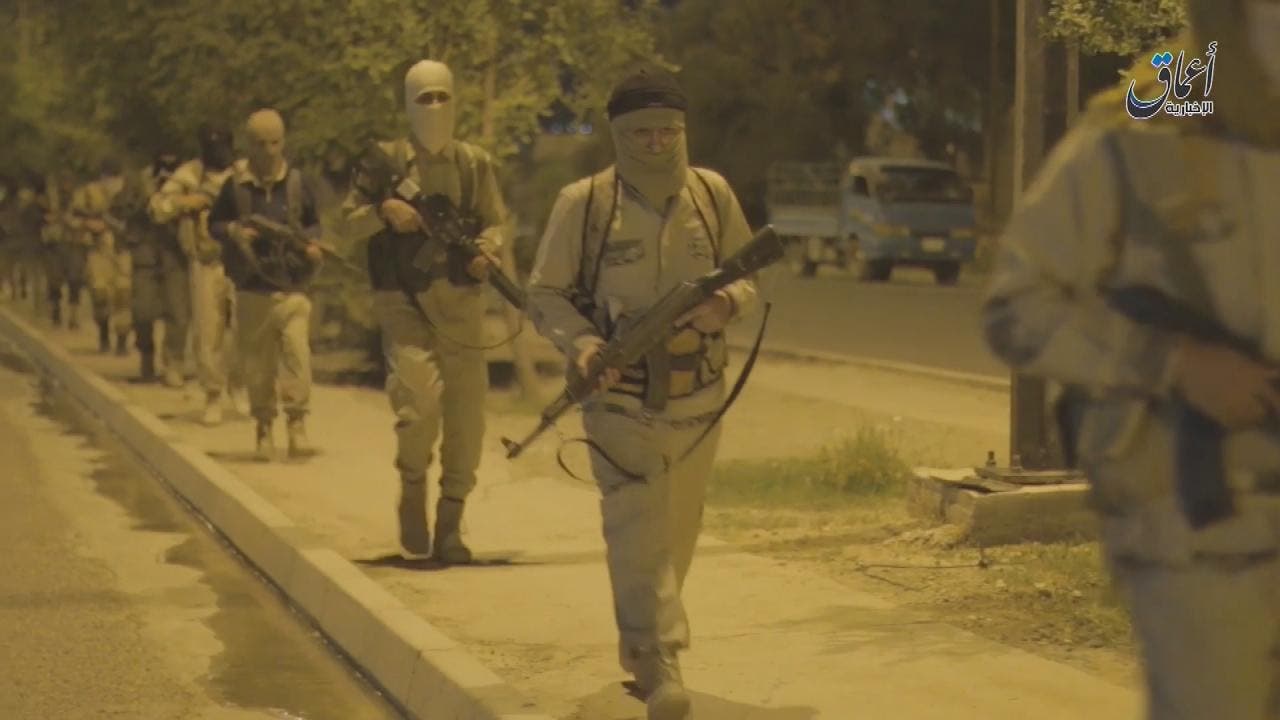 Baghdadi's options in Syria are not limited to the province of Al Raqua.Indeed, he can also get away through Al-Hasakah Governorate and Deir ez-Zor since both are strong allies to the organization.
In this case, Baghdadi will opt for a route that links the city of Mosul to Al Hasakah Governorate, with 276 km and no longer than 3 hours' drive.
Some ISIS leaders could also drive from al Hasakah to al Raqqa, in a 2 hour 51 minute drive, and a distance of 218 km.
It is important to highlight that the districts of Al-Ba'aj, Hatra and Tal Afaar, are three administrative units under the sovereignty of Iraq, linked directly to the Syrian borders, and can be crossed by land from northern Iraq to Al-Qa'im. The northern borders of Syria are wide, stretching up to 450 km, constituted mostly by desert areas that are hard to control.
Sources in Nineveh Governorate confirmed to AlArabiya.net that ISIS was able to dig up multiple 7 km tunnels between Iraqi and Syrian cities that are used by fighters for shelter and camp.