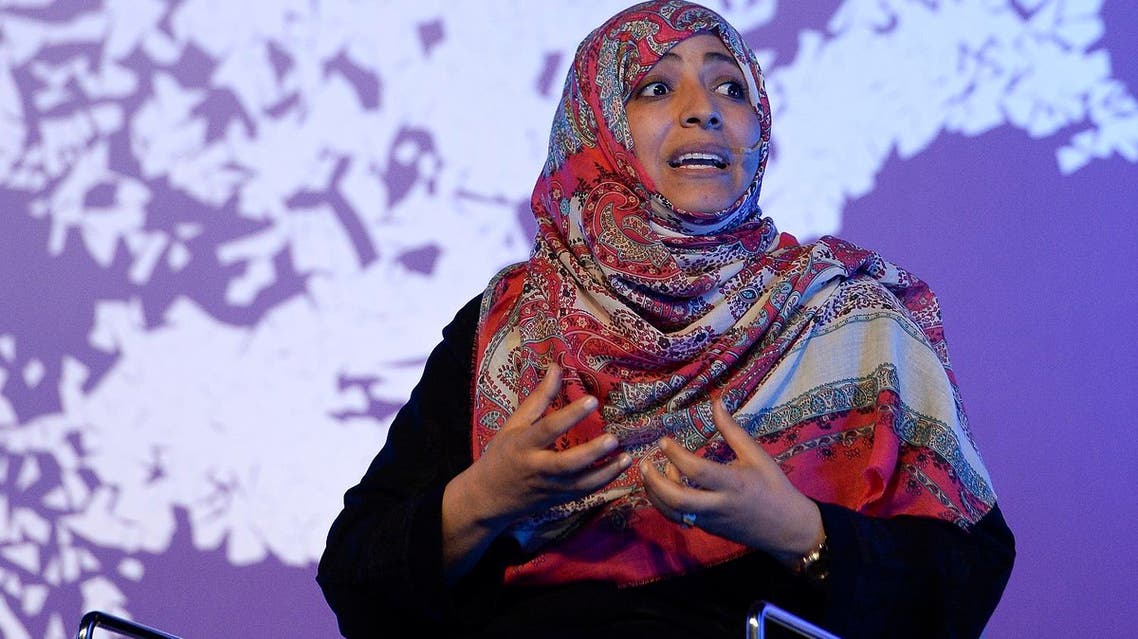 'Tawakkul Karman not govt minister', says Yemen source
A Yemeni Foreign Ministry official has denied reports that activist Tawakkul Karman occupies any official position within the government
A Yemeni Foreign Ministry official has denied reports that activist Tawakkul Karman occupies any official position within the government.
The official said Karman's statements expressed only her personal opinions and not those of the Yemeni government.
The official's comments came after allegations published online that the Nobel laureate held the post of Under Secretary for Europe and Middle East at the Yemeni Ministry of Foreign Affairs.
Separately, the source warned of what he called "discord methods" exercised by some parties to distort the strategic relationship between Egypt and Yemen.