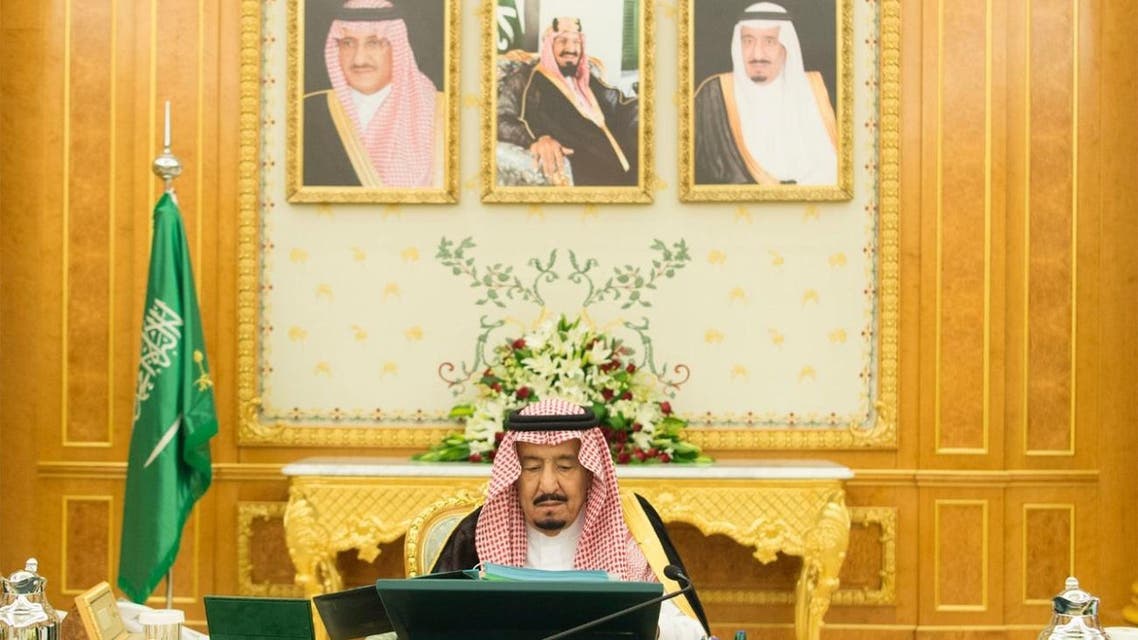 Saudi's King Salman chairs Cabinet meeting in Riyadh
The Cabinet condemned the launching of a ballistic missile from Saada province in Yemen towards Makkah region, by Houthi militias
The Saudi Cabinet was briefed on the constructive discussion which took place at the first joint meeting of the ministers of finance of the GCC member countries and the US secretary of treasury as well as the contents of the joint annual meeting of the finance ministers and governors of monetary funds and central banks of the GCC states which was held with the director general of the International Monetary Fund.
The Cabinet condemned the launching of a ballistic missile from Saada province in Yemen towards Makkah region, by Houthi militias, which was intercepted and destroyed by Saudi air defense forces before reaching its target without harming any people or causing any damage to property.
The attack – the cabinet noted – was a flagrant breach of Muslims feelings and sacred sites: the Grand mosque and House of God, and was widely condemned by Islamic, Arab, and friendly Muslim countries and organizations, which they expressed rejection of the violation and voiced support for the Kingdom in its defense of the lands of the two holy mosques.
The Cabinet also expressed appreciation of the efforts being exerted by the brave men in different military sectors to preserve and keep order and security and protect the Kingdom's borders and sanctities.
The Cabinet welcomed the election of the kingdom for the fourth time in a row as member of the Human Rights Council by the UN general assembly for the term 2017 - 2019, reflecting the international renowned status being enjoyed by the Kingdom and its achievements at the local and international arenas in the field of consolidating the principles of justice and equality and protection and enhancement of human rights as well as the efforts it was exerting towards the fair issues in the world.