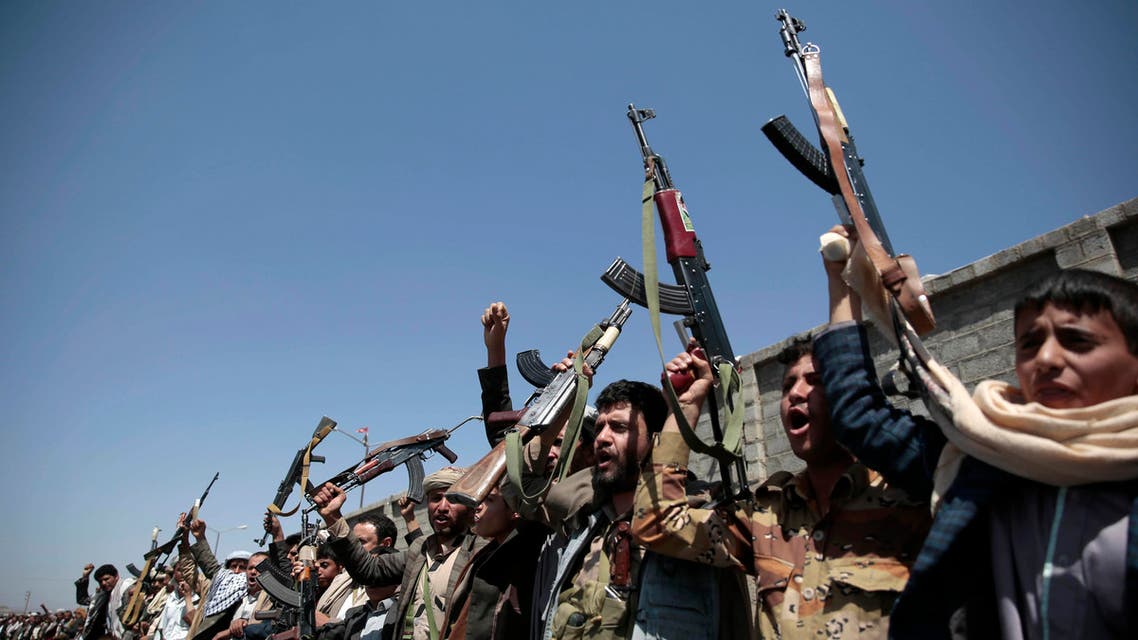 Coalition targets Houthi missile launch pads
The Arab Coalition has targeted the Houthis in various locations in Yemen, incurring major losses for the militia group
Iran-backed Houthi militias have incurred major loses in their military equipment in both Hajjah and Sanaa provinces following the Arab Coalition's airstrikes against the militia group, killing dozens of its members, Al Arabiya News Channel reported on Tuesday.
In the northwestern province of Hajjah, the coalition targeted missile launch pads and armed vehicles in the Haradh district.
The coalition has also targeted launch pads for ballistic missiles west of the capital Sanaa.
Military sources also said that the coalition's jets pounded arms storage sites in Bani Mater district - west of Sanaa - in addition to weapons depots in Jabal Naqam and Al-Haqa military camp east of the capital.
Meanwhile, the operation to target Houthi militias' arms also continued in Sarawih frontier west of Maarib city, 20 km east of Sanaa.
The coalition also targeted militia forces in the northern al-Jawf province, bordering Saudi Arabia. Houthis' military sites in the western coastal area of al-Hudayda were also targeted.
So far, figures of the damages were not disclosed.