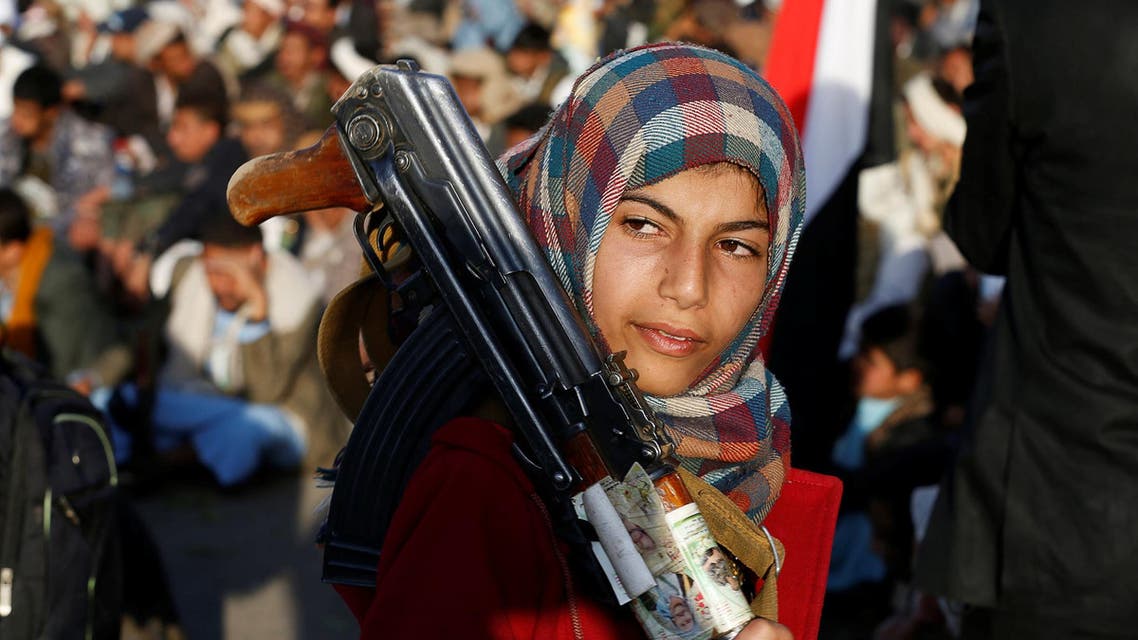 Militias displace 150 families from Yemen's Taiz
Sources also said that most of these families are very poor, adding the displacement only worsens their tragedy amid the catastrophic situation
Houthi militias and forces loyal to ousted president Ali Abdullah Saleh have forced more than 150 families to leave their homes in a number of towns and rural areas in Taiz, south west of Yemen, local sources and human rights organizations said.

According to local sources, the rebels forced more than 50 families from the towns of al-Dayh and al-Rawd in the northern parts of the al-Rabihi area, west of Taiz, to leave their homes after threatening them at gunpoint on Monday and told them to leave within 24 hours.

Sources also said that most of these families are very poor, adding the displacement only worsens their tragedy amid the catastrophic situation which most of Taiz areas are going through as the result of the militias' war.

Meanwhile, sources from human rights organizations said more than 100 families from the town of al-Saeed in al-Silw district, east of Taiz, have been displaced. This happened amid violent clashes which have been on since Monday between the popular resistance forces and Houthi militias and Saleh's forces.

Abdullah al-Silwi, a human rights activist, told Al-Arabiya that families from al-Silw have been leaving since Monday and heading to different places, either mountains or areas that are far from al-Saeed, adding that there is neither shelter nor food in these places where they sought refuge.

He added that residents are fleeing their homes due to the Houthis' threats as they were forced to escape and leave their belongings and cattle behind.

Silwi appealed to UNICEF and regional and international relief organizations to provide urgent aid supplies to those who have been forcibly displaced as they need food, tents and blankets especially that the weather is getting colder.

Political analyst Sami Naji said the militias' forcible displacement of residents is due to the militias' and their allies' desire to transfer the war to rural areas in Taiz in order to empty the fighting fronts around Taiz of resistance forces, adding that this will make it easier for the militias to storm the city which is mostly controlled by legitimate forces.

Houthi militias and forces loyal to Saleh have in the end of September forcefully displaced more than 250 families in the town of al-Sayyar in the al-Silw district. Most of these families fled to neighboring districts and sought refuge in abandoned houses. Some families were housed in the rooms where cattle were kept while others were housed in schools.

The militia have in the past expelled Jews from Bani Salem and other residents from Dammaj in Saada when they stormed it. They've also displaced people from Thabi al-Aabus, Thaabat, Kulaba and towns of al-Waazaaia, south west of Taiz, and from the Ghurab area, west of Taiz.