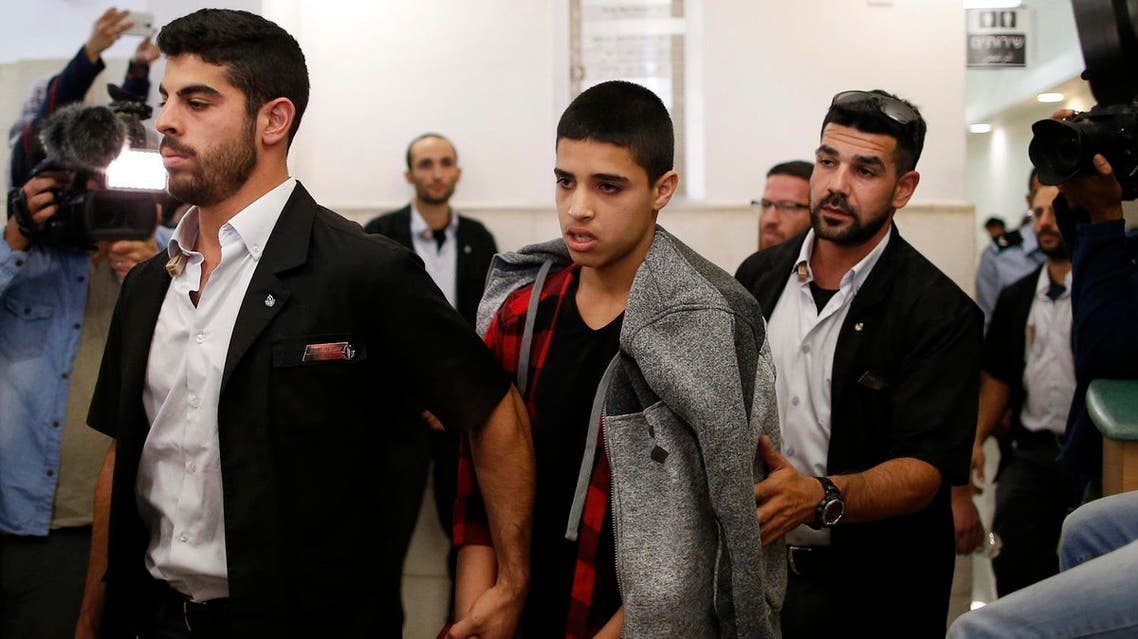 Palestinian teen jailed 12 years for attack on Israelis: Lawyer
An Israeli court sentenced a Palestinian teenager Monday to 12 years in prison for a knife attack against two Israelis
An Israeli court sentenced a Palestinian teenager Monday to 12 years in prison for a knife attack against two Israelis, his lawyer said.
Ahmed Manasra, 14, was earlier found guilty of the attempted murder of a 20-year-old and a 12-year-old boy in the Jewish settlement neighbourhood of Pisgat Zeev in annexed east Jerusalem, lawyer Lea Tsemel said.
He was 13 at the time of the attack in October 2015, which was one of the most high-profile in a recent wave of violence.