Poll indicates men in Middle East prefer Trump
The primary results and analytics on who the Evey app users globally voting for Trump and Clinton are coming in
A new poll surveying 1,300 people from 50 countries worldwide shows that men mainly in the Middle East prefer the Republican Candidate Donald Trump.
"Trump is statistically more popular in south east countries, mainly the Middle East," the poll, surveyed by a mobile app by the US-based Evey in partnership with Al Arabiya News Channel, said.
From the people surveyed, 68 percent were men and 32 percent were female, showing an inclination for women to prefer Democrat presidential candidate Hillary Clinton. The poll, however, did not specify how many people in the Middle East were questioned.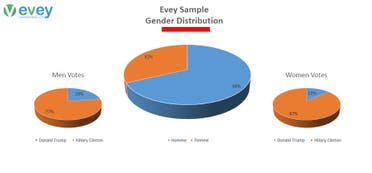 Generally speaking, "being a man explains 50 percent of the Trump voter profile," it added.
Graphs provided by Evey also shows a mixed preference for the candidates in the Middle East and North Africa. With countries such as Iraq, UAE, Egypt, Libya, Algeria, their maps showed preference toward Trump while Saudi, Oman, Tunisia, Mauritania for Clinton.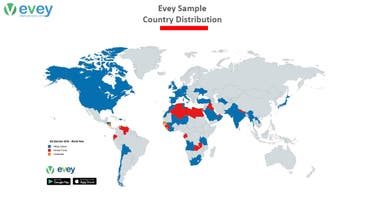 Meanwhile, other Middle Eastern countries such as Iran, Jordan, Lebanon, Syria and Yemen were not surveyed.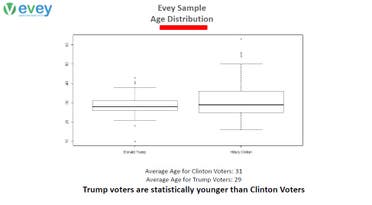 The poll suggests the reason why Middle East prefers Trump is due to what it described as a "rejection effect" since countries in this region were the most affected by US foreign policies from previous US leaders such as the 2003 war on Iraq, which saw the toppling of late President Saddam Hussein by the Bush administration.
"They are looking for a structural change on how the US deals with Middle East," it said. "Trump represents that breakdown."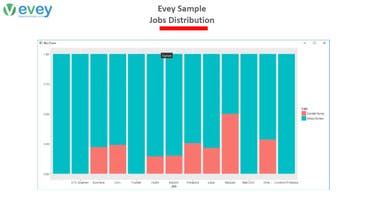 Statistically, the average age for Trump voters has been 29 – two years younger than the average age of Clinton voters.
In terms of jobs, university professors, chief marketing officers, chief technology officers, engineers and founders, the so called "intellectuals" preferred Clinton while few businessmen, managers and lawyers have opted for Trump.