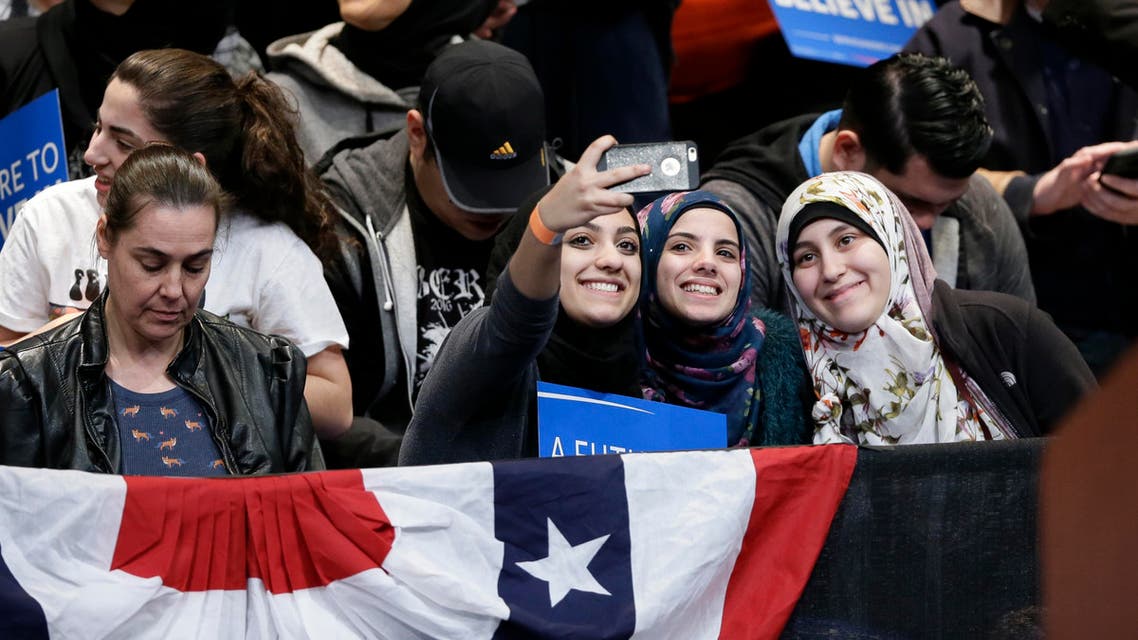 OPINION: On elections stained with mud
The extent of rhetoric during these elections reached a point of entertainment, Fahad Suleiman Shoqiran writes
Weekly news magazine Der Spiegel recently depicted American presidential candidates Hillary Clinton and Donald Trump on its front page as covered in mud. The extent of rhetoric during these elections has reached a point of entertainment. It has exceeded interest in who will actually become the president and how the new president will affect them.
Let's take a look at Barack Obama's presidential term during the country's difficult years. Hillary Clinton was part of this administration during that phase. She displayed a more enthusiastic tone in favor of the use "limited" force in conflict zones under those circumstances.
It is true that she fought technical and administrative battles with Obama regarding the State Department, as witnesses to that such as late diplomat Richard Holbrooke narrated. However, she seems inclined toward isolation from conflicts in the Middle East in general and even from the Syrian crisis. She wrote an article in Foreign Policy saying that Asia, and not the Middle East, is the most important region for the US.
Amid Russia's expansion in the Middle East, the US is losing interest in historical zones of influence. This, I reckon, is due to the decrease in the use of its political and military force. Obama's isolationist policy may thus extend to Clinton's term, if she were to win. Meanwhile the region needs American presence that helps fight terrorism, weakens Iranian expansion and maintains its alliances with the region's countries.
Trump has his big disasters but he may be more capable of rectifying the most dangerous gap which has existed in recent years and which is disorder in foreign policy
Fahad Suleiman Shoqiran
In an article published last year in The Wall Street Journal, veteran policymaker Henry Kissinger wrote: "Conflicting trends, compounded by America's retreat from the region, have enabled Russia to engage in military operations deep in the Middle East, a deployment unprecedented in Russian history.
"Russia's principal concern is that the Assad regime's collapse could reproduce the chaos of Libya, bring ISIS into power in Damascus, and turn all of Syria into a haven for terrorists, reaching into regions inside Russia's southern border in the Caucasus and elsewhere. On the surface, Russia's intervention serves Iran's policy of sustaining the Shiite element in Syria."
Trump or Clinton?
In an article published in Ash-Sharq al-Awsat last week, Amir Taheri, who understands the problems facing the Middle East when it comes to the new American president, asked who will be better for the Middle East, Clinton or Trump. Taheri concluded the following: "Although he [Trump] has talked a lot of nonsense about foreign policy, he has also insisted on a valid point: the current US policy simply doesn't work."
"That, in turn, might persuade him to look for something different, creating at least an opportunity for repairing some of the damage done by Obama's wayward policies to peace and stability in the Middle East. Clinton, in contrast, already has a record. She backed the Muslim Brotherhood in Egypt before Obama decided to ditch them. She was co-pilot in Obama's disastrous policy in Libya."
Clinton may represent an extension of years of handing over the region to Iran, encouraging the Muslim Brotherhood, like what happened before, and encouraging engagement in absurd conflicts between Iran and moderate countries instead of standing up against the catastrophic Iranian policy.
Trump has his big disasters but he may be more capable of rectifying the most dangerous gap which has existed in the past years and which is disorder in foreign policy, chaos in US influence zones and "troubled retreat" as Kissinger puts it.
This article was first published in Asharq al-Awsat on November 8, 2016.
____________________
Fahad Shoqiran is a Saudi writer and researcher who also founded the Riyadh philosophers group. His writings have appeared in pan-Arab newspaper Asharq al-Awsat, Alarabiya.net, among others. He also blogs on philosophies, cultures and arts. He tweets @shoqiran.