Meet the 'Bradley' killing machine fighting Houthis near Yemen border
The Bradley is designed to transport infantry with armor protection, while providing covering fire to suppress enemy troops and armored vehicles
Only two countries in the world are operating the Bradley Fighting Vehicle (BFV), among them Saudi Arabia who have been using the military vehicle near the borders against Yemen where Houthi militia threats are constant.
It was named after US General Omar Bradley, a highly distinguished senior officer of the United States Army who saw distinguished service in North Africa and Western Europe during World War II, and later became General of the Army.
The Bradley is designed to transport infantry or scouts with armor protection, while providing covering fire to suppress enemy troops and armored vehicles. It was designed and manufactured by the United States' BAE Systems.
Globally, the United States army has nearly 6,230 units of the Bradley while Saudi Arabia owns 400.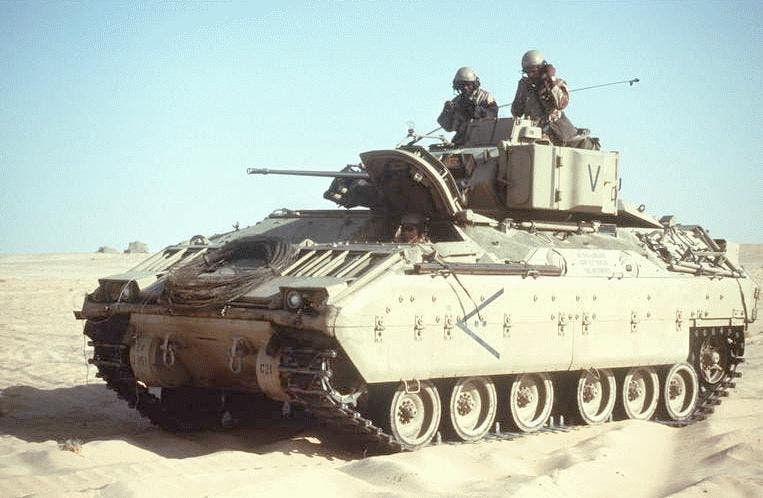 The Bradley Fighting Vehicle family currently consists of two vehicles: The M2 Infantry Fighting Vehicle and the M3 Cavalry Fighting Vehicle. Just as with its predecessor, the M113 family, the Bradley will eventually be the platform for a wide range of support vehicles.
Using the Bradley, coalition forces were able to fight off and kill nine militias from Houthi and Ali Abdullah Saleh forces near the Yemeni-Saudi border.