Iraqi forces have dislodged ISIS from one third of the eastern side of Mosul, an interior ministry spokesman said on Tuesday, four weeks into the US-backed campaign to take back the city.

The Tigris river divides Mosul into eastern and western sides. The built-up area in the eastern side is slightly bigger than the western side where the old city is located.

"More than a third of this (eastern) side has been liberated," the spokesman, Brigadier-General Saad Maan, told a news conference at the Qayyara military base, the main hub for the forces trying to end ISIS's two-year rule of Mosul.

So far, 955 insurgents have been killed and 108 captured on the southern frontlines of the city alone, Maan said. He did not give a toll for the campaign overall either for security forces, civilians or ISIS fighters.

With air and ground support from a US-led coalition, Iraqi government forces are trying to consolidate gains made in the east of the city, which they entered at the end of October.

They are yet to enter the northern or southern neighborhoods of Mosul, where more than 1 million people are thought to be living.
More than 54,000 displaced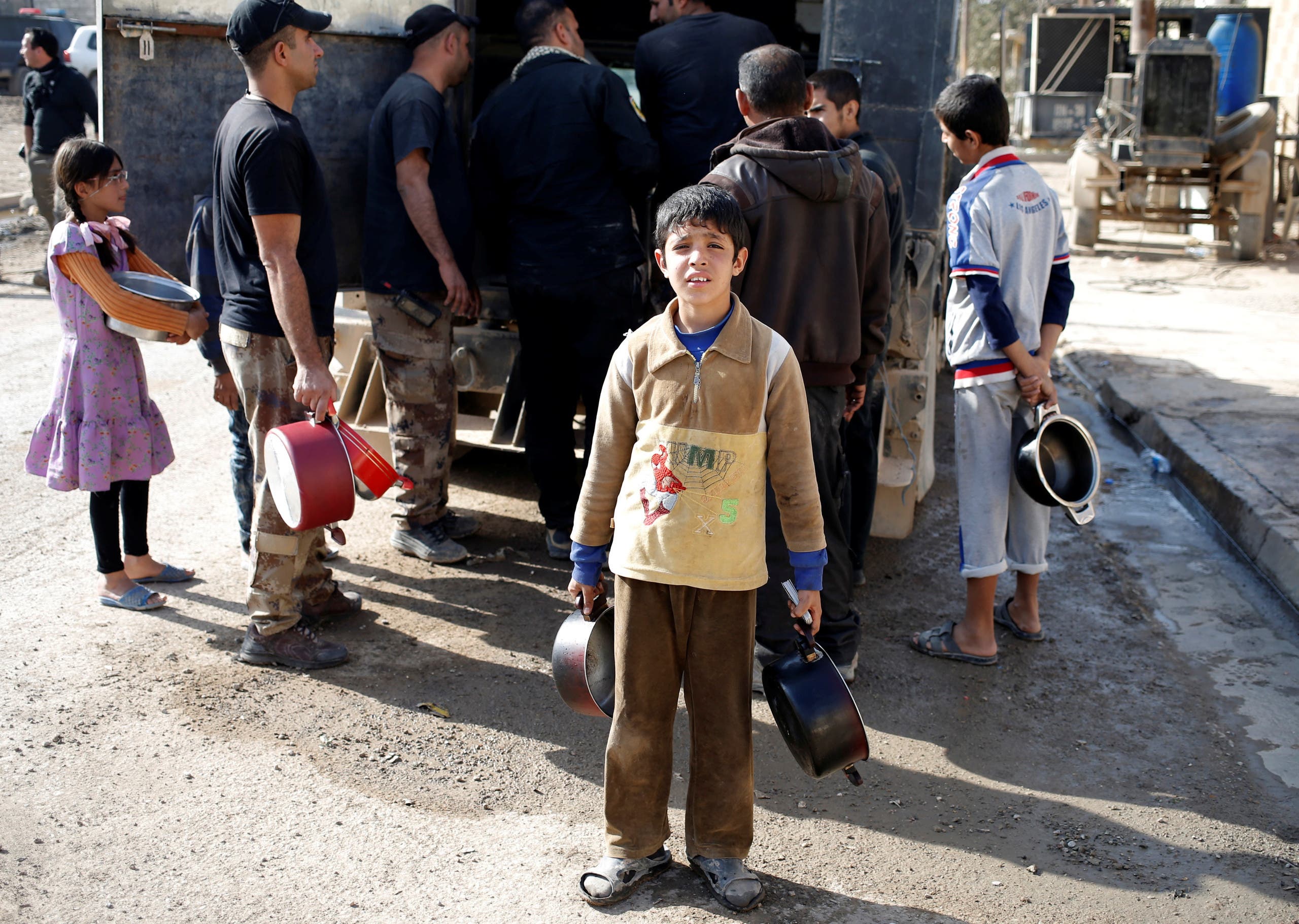 kids reuters
Hundreds line up for food
SHOW MORE
Last Update: Wednesday, 20 May 2020 KSA 09:48 - GMT 06:48