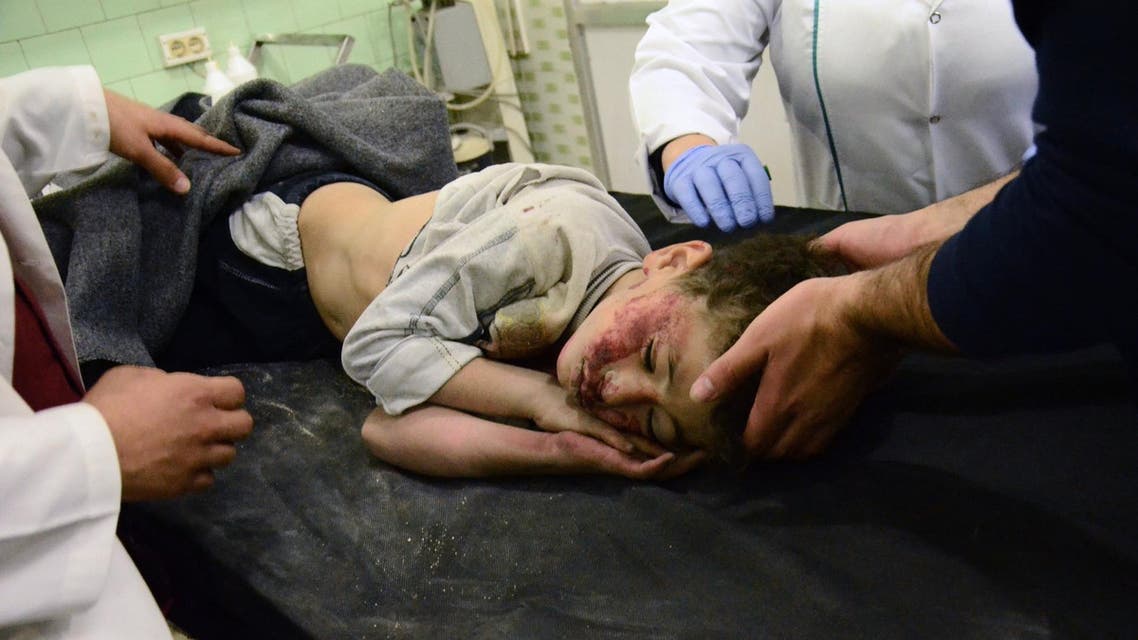 Syrian, Russian jets pound rebel areas
Rebel areas in Aleppo and Adlib were hit after Moscow announced a fresh offensive against opponents of its Damascus ally
Air strikes pounded neighbourhoods around a children's hospital and a blood bank in rebel-held eastern Aleppo on Wednesday in a second day of renewed bombing that has killed at least 32 people, a war monitor, medics and emergency workers said.
"Russian military planes were seen all night until morning in several regions of Idlib" in northwestern Syria, said Rami Abdel Rahman, head of the Syrian Observatory for Human Rights.
"The regime air force bombed eastern sectors of Aleppo," Syria's divided second city, Abdel Rahman told AFP.
The air raids formed part of a wider military escalation by the Syrian government and allies including Russia, which fired coordinated volleys of missiles at rebels on Tuesday and for the first time used its only aircraft carrier.
The Syrian Observatory said the air strikes on eastern Aleppo on Wednesday alone killed at least 21 people, including five children and an emergency worker. They were carried out by either Russian or Syrian warplanes, it said.
The Observatory said districts struck included al-Shaar, al-Sukkari, al-Sakhour and Karam al-Beik.
Air raids also continued in the countryside west of Aleppo from which rebels have launched assaults on government-held areas. An attack on the village of Batbo killed at least 19 people including three children, the Observatory said.
Moscow has denied reports that its jets have hit Aleppo in the renewed wave of bombardment, and said it was sticking to a moratorium on air strikes in the city.
Tuesday's bombing run on eastern Aleppo appeared to mark the end of a pause inside the city declared by Russia on Oct. 18 which Syria's military had also largely observed.
The Observatory and residents said the city's east was hit by rocket fired from jets, barrel bombs dropped from helicopters and artillery from government forces.
"The helicopters won't stop for a single moment," Bebars Mishal, a civil defence worker in rebel-held Aleppo, told Reuters. "Right now, the bombing won't let up."
Russian Defense Minister Sergei Shoigu spoke of a "major operation" which saw the first missions carried out by warplanes taking off from the Admiral Kuznetsov aircraft carrier that arrived off Syria last week.
The Kremlin said on Wednesday that a moratorium on Russian air strikes against targets in Aleppo remained in place for the time being.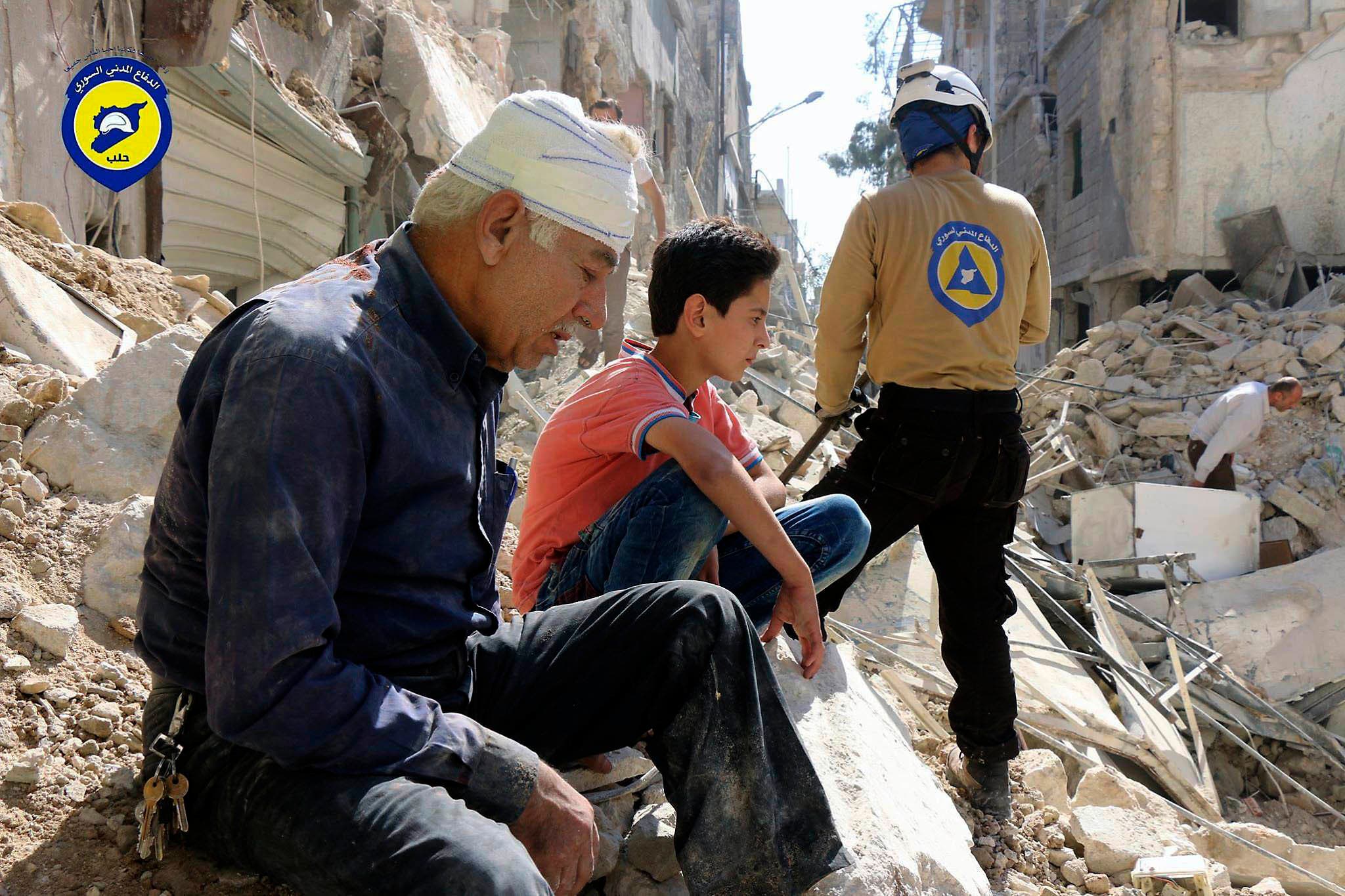 The offensive drew strong condemnation from the United States, which said it had received reports of hospitals and clinics being bombed.
Once Syria's economic powerhouse, Aleppo has been ravaged by the war that has killed more than 300,000 people across the country since it started in March 2011 with anti-government protests.
UN condemns Syrian attacks in Aleppo
Meanwhile, a UN committee has approved a resolution strongly condemning the recent escalation of attacks in Aleppo and continuing violence by the Syrian government against its own people.
The General Assembly's human rights committee voted 116-15 with 49 abstentions in favor of the draft resolution on Tuesday. It is virtually certain to be adopted when the assembly votes next month.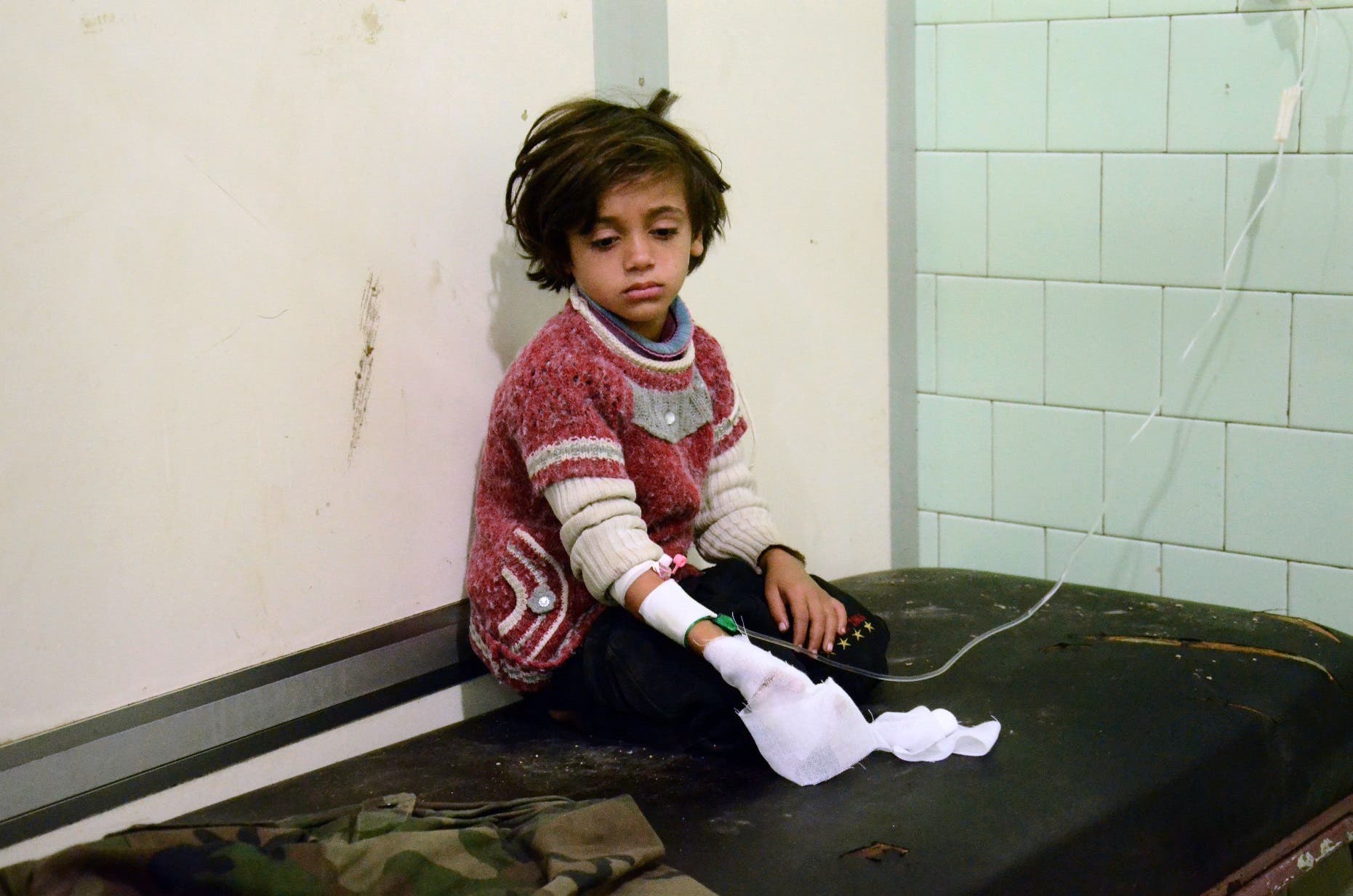 The draft resolution demands that Syrian authorities "immediately put an end to all indiscriminate attacks, including those involving the use of terror tactics, air strikes, barrel and vacuum bombs, incendiary weapons, chemical weapons and heavy artillery."
It "deplores and condemns in the strongest terms" widespread human rights violations by the Syrian government.
The draft calls for a cease-fire by all parties, saying this "is essential to achieve a political solution."
Food production in Syria 'at all-time low'
Food production has dropped to an all-time low in Syria where civilians are struggling through their sixth winter in a war zone, UN agencies said on Tuesday.
Many farmers have had to abandon their land, unable to afford the soaring cost of seeds, fertilizers and tractor fuel, the Food and Agriculture Organization and the World Food Programme said.
Wheat output - vital for making flat loaves of bread, a staple of the Syrian diet - dropped from an average 3.4 million metric tonnes harvested before the war began in 2011 to 1.5 million this year, they said in a joint statement.
The area planted for cereals in the 2015-16 cropping season is the "smallest ever", they added, citing field visits and surveys that also showed record low production of barley.
"Food production in Syria has hit a record low due to fighting and insecurity but also weather conditions," World Food Programme spokeswoman Bettina Luescher told a news briefing in Geneva.
Food shortages are particularly worrying in east Aleppo, the rebel-held part of the city besieged by government forces where the UN says 250,000-275,000 civilians still live.
"The last food rations provided by the UN have been given out (in east Aleppo). It is very hard to say how people will be coping there. Of course it is a very different situation in the capital where food is available at the markets and people can buy things," Luescher said.
Before the war, Syria was an exporter of livestock. "Now herds and flocks have shrunk, there are 30 percent fewer cattle, 40 percent fewer sheep and goats and a staggering 60 percent less poultry which of course is the most affordable source of animal protein," Luescher said.
More than 7 million people in Syria are classified as "food insecure", meaning they are not always sure where their next meal is coming from, she added.
The World Food Programme is distributing rations to more than 4 million people in Syria each month.
(With AP, Reuters and AFP)