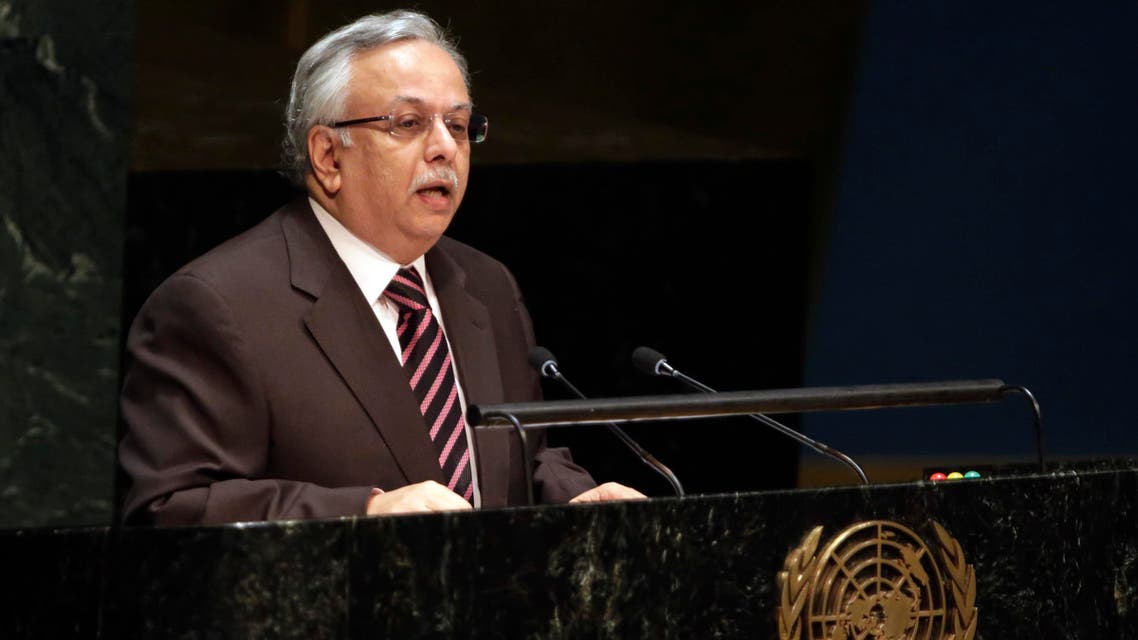 Mouallimi: Assad's regime and allies destroying Syria
Saudi Arabia's ambassador to the UN accused the Syrian regime and their Russian, Iranian and Hezbollah allies of destroying Syrian cities
Saudi Arabia's ambassador to the United Nations, Abdullah al-Mouallimi, on Wednesday accused the Syrian regime and their Russian, Iranian and Hezbollah allies of bombing and destroying Syrian cities.
Mouallimi pointed out that Aleppo is witnessing a dramatic situation, with most of the cities populations killed or displaced, Al Arabiya News channel reported.
Earlier last month, the UN's Syria envoy made an impassioned appeal to save eastern Aleppo, warning the city faced total destruction.
"In a maximum of two months, two-and-half months, the city of eastern Aleppo may be totally destroyed," Staffan de Mistura told reporters in Geneva.
A version of this article is also available in Arabic at AlArabiya.Net.