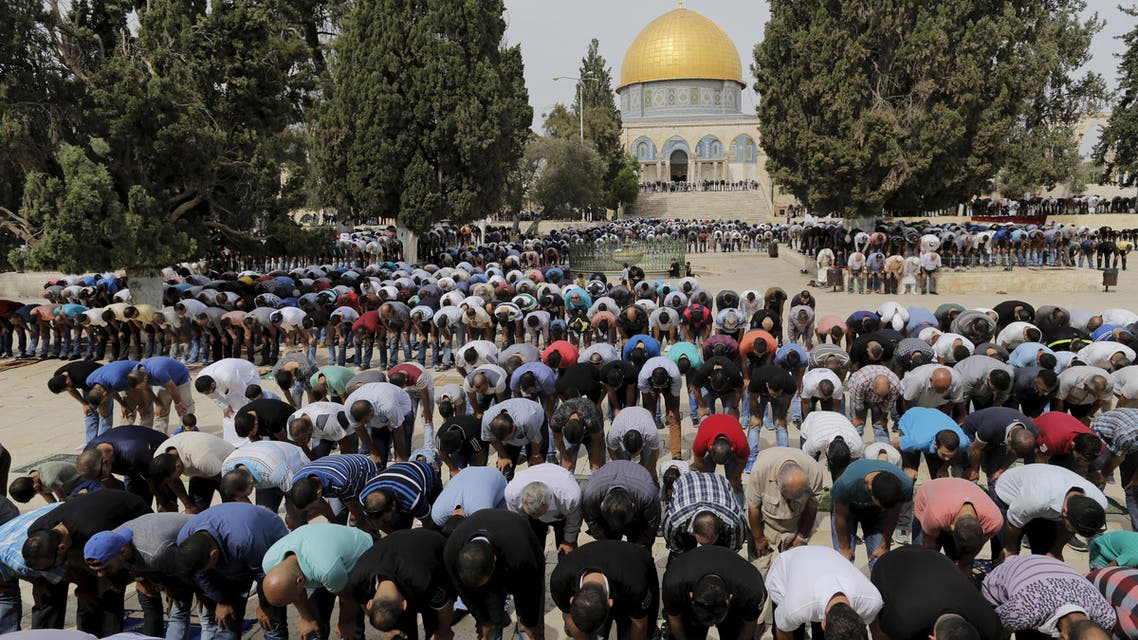 Arab MP behind Adhan in Knesset speaks out
Israeli Arab MP Taleb Abu Arar recited the Islamic call of prayer or Adhan to protest against a proposed law that aims to ban it
The Israeli Arab parliamentarian who caused an uproar in the Israeli Knesset when he recited the Islamic call of prayer (Adhan in Arabic) to protest a law proposing a ban on it, has told Al Arabiya English that the proposed bill "will not be respected."
"Protests are continuing," Taleb Abu Arar from the opposition United Arab List said, adding that "even if the law was finally passed, we will not respect this law."
So far representatives of the Knesset – the legislative branch of the Israeli government – approved the "muezzin bill," which bans Muslims from using loudspeakers or public address systems to summon worshippers for prayers in Israeli and East Jerusalem. East Jerusalem is internationally accepted to be the future capital of a Palestinian state once recognized.
The bill to ban the Adhan was debated by Israel's Ministerial Committee for Legislation and it is now awaiting a parliamentary vote. Abu Arar downplayed the possibility of it becoming a law.
"It has not been included in the Knesset's schedule following our protests," he said. While he insisted the law is "targeting Muslims," some Jews also fear ban as Jewish temples ring bells every Friday and Saturday night to signal observance of the Sabbath, considered as holy.
Abu Arar reciting Adhan in Knesset
Arar insisted that the law "trespasses the freedom to practice one's faith and is against all Muslims." Turkish Deputy Prime Minister Numan Kurtulmus denounced the bill on Monday, adding that Adhan, church bells and Jewish prayers had always coexisted in multi-faith Jerusalem. Israel and Turkey restored their bilateral ties earlier this year.
"This is something on which there can be no compromise," Kurtulmus, who is chief government spokesman, said after a cabinet meeting. "It's absolutely unacceptable.
Israeli Prime Minister Benjamin Netanyahu had earlier said that his country is "committed to freedom of all religions," but it is also "responsible for protecting its citizens from noise." Netanyahu said that "citizens of all religions" have complained about excessive noise from muezzins.
The bill comes on the backdrop of incessant measures taken by Israeli to build illegal Israeli settlement in occupied Palestinian territories amid mild international reaction which sees only light condemnation.