Fire rips through Damascus Mezze military airport
During the Syrian war, the Assad regime has relied on the airport as a base to attack surrounding rebel-held areas
Explosions ripped through the Mezze military airport at dawn on Wednesday in Syria's capital Damascus. As fire engulfed the airport, the sound of sirens filled the air as fire trucks battled back the flames.
The Syrian regime has accused Israel of bombing the airport in Damascus with rockets.
The "Damascus Today" Facebook page - a thread loyal to Assad - reported earlier in the day that the explosions and subsequent fire were an internal malfunction in the airport. But accounts from sources loyal to Hezbollah earlier wrote that Israel shelled the airport.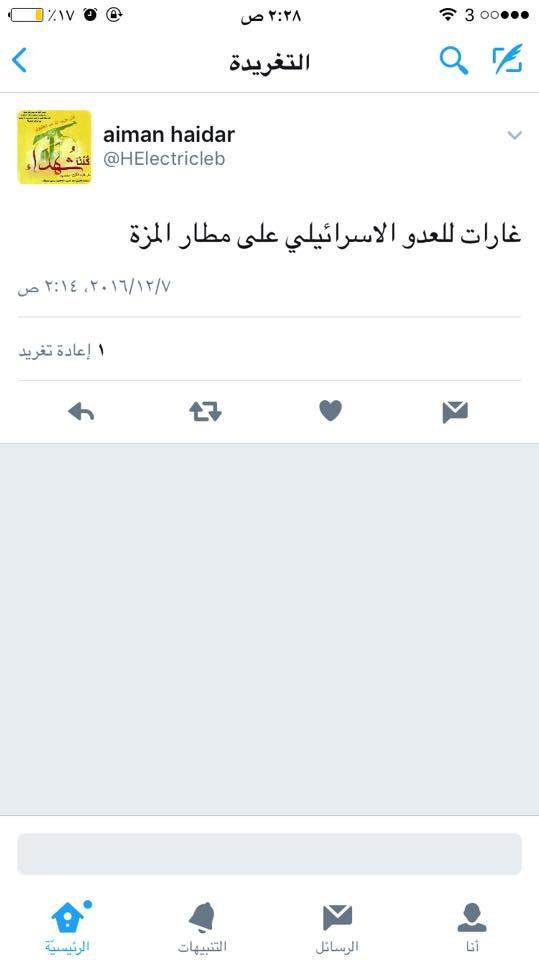 The Mezze military airport is significant because of its location in the capital – about 5km from its center, but is also close to the western countryside.
The airport is the base to various military, security, intelligence teams, the Air Force Intelligence team, and secret operations of intelligence and air defense.
During the Syrian war, the Assad regime has relied on the airport as a base to attack surrounding rebel-held areas.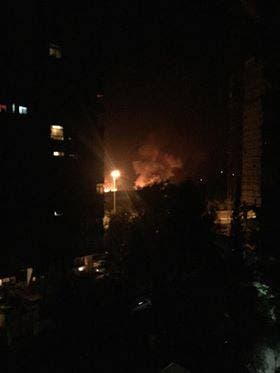 Assad's forces, including the elite Fourth Armoured Division which is task with protecting the government, are stationed there. It is also from where troops shell areas including Muadamiyat al Sham, Daraya, and the suburbs of Damascus.
The airport also holds a prison widely reported for its bad conditions and human rights breaches through interrogation methods that include torture.
This article is also available on Al Arabiya.net