Explosion in Egypt's Giza kills six policemen
An explosion on a main Cairo thoroughfare killed six police and wounded another three
An explosion on a main Cairo square has killed six policemen and wounded another two on Friday, in an attack claimed by Egyptian militant group calling themselves the Hasm Movement.
A security source confirmed to Al Arabiya that that militants targeted the police in front of the Salam Mosque at the Madkour Square in the Giza Governate by placing an explosive device near their location.
Security forces have closed down the area and have brought sniffer dogs and explosives experts to scan the area for any more improvised explosive devices.
Insurgents have carried out a number of attacks in Egypt since the 2013 when Islamist president was ousted in a military coup. The violence has been concentrated in the northern Sinai Peninsula, but there have also been several attacks on the mainland, including in the capital.
A photo sent to AlArabiya.net's Ashraf Abdelhamid shows the scene of the attack just moments after the explosive device was detonated.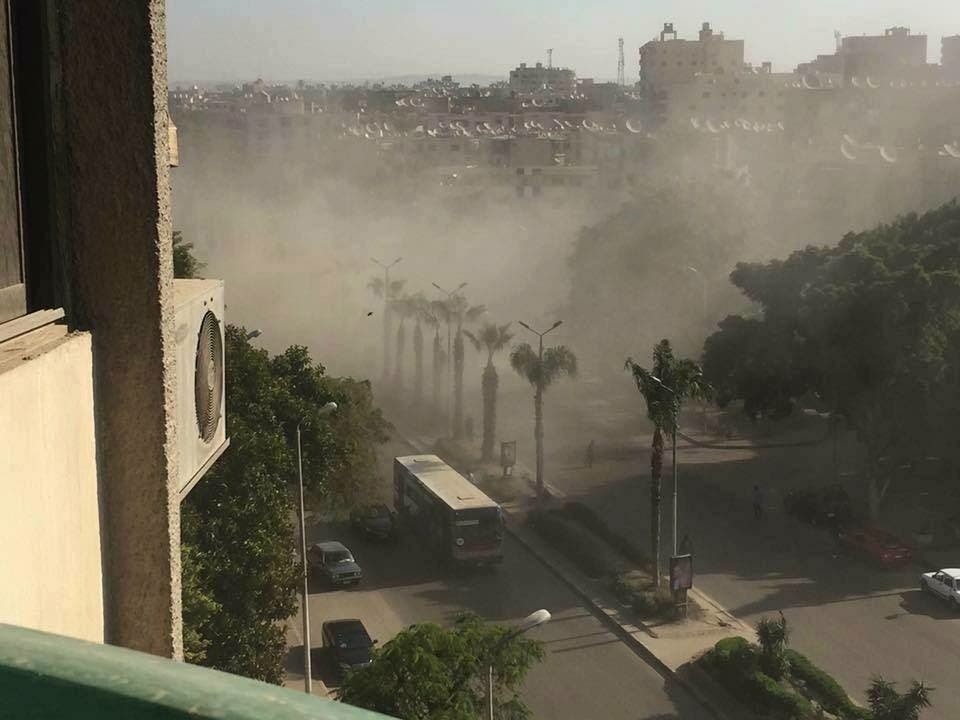 *This article also appears on AlArabiya.net.