Assad, rebel officials: Aleppo truce back on
Syrian rebel officials and pro-Assad officials: Aleppo truce deal is back on track, with implementation to begin 'within hours'
Syrian rebel officials and pro-Assad military allience officials said that the Aleppo truce deal is back on track, with implementation to begin 'within hours' and up to 15,000 people expected to be evacuated from two rebel-besieged villages in Idlib on early Thursday morning.
Evacuation from rebel-held Aleppo is expected to start around 6 a.m. (0400 gmt) on Thursday, officials from Jabha Shamiya rebel group said.
Fears of collapsed truce
A Syrian rebel official said on Wednesday that insurgents had launched counter-attacks against government forces in the city of Aleppo as fighting raged on after a truce deal appeared to collapse.
Zakaria Malahifji of the Fastaqim group told Reuters that his men "have begun a military action" from their last remaining areas of control in the city.

The Syrian Observatory for Human Rights monitoring group and a witness reported that insurgents had staged a car bomb attack southwest of the historic Old City.
Chaos prevails
Explosions ripped in Aleppo on Wednesday a day after the cease-fire began in the Syrian city even as chaos and confusion prevailed over the immediate aftermath.
Turkey's foreign minister Mevlut Cavusoglu said Syrian government forces and other groups are trying to obstruct the deal reached to evacuate civilians and rebels from Aleppo.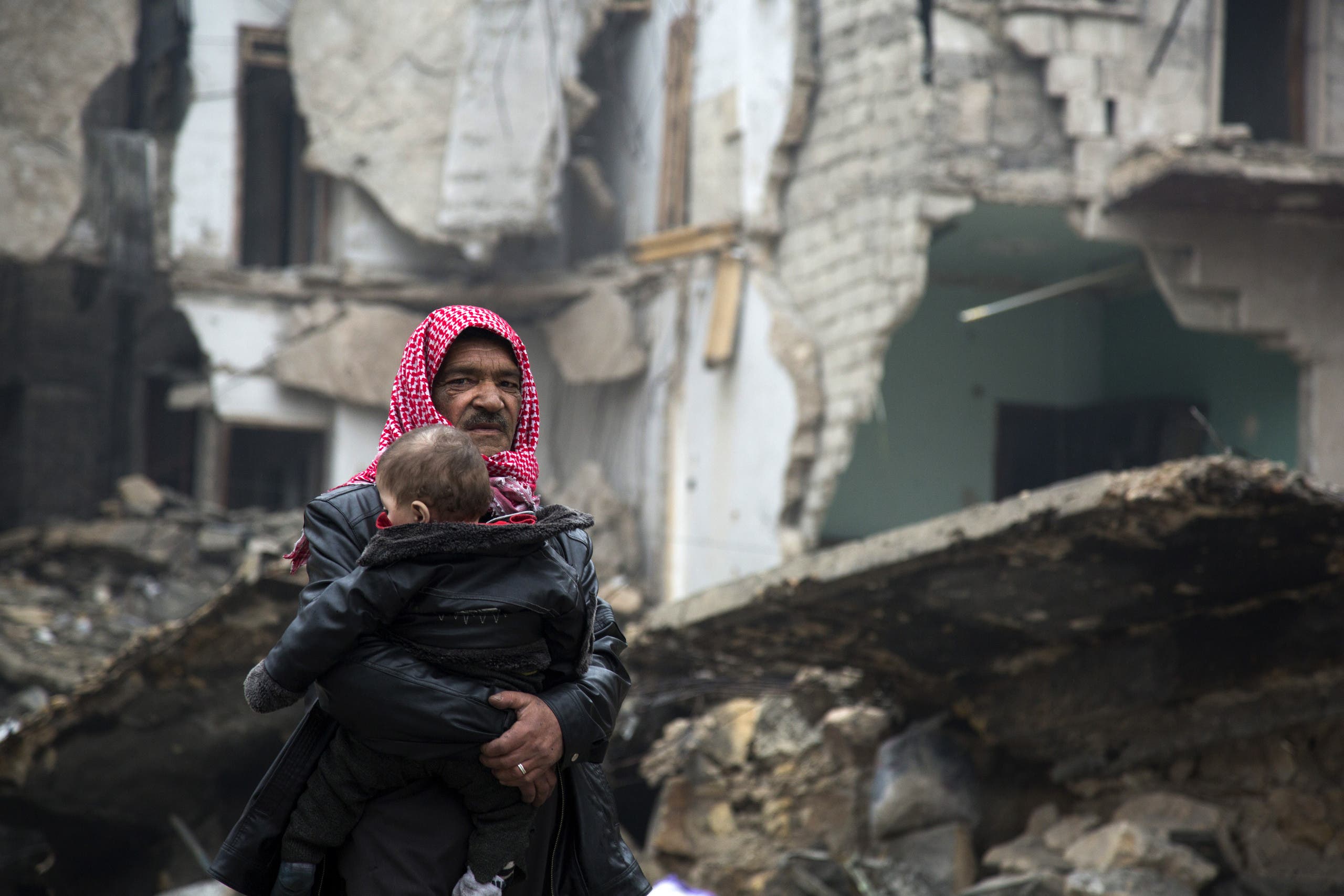 Meanwhile, sources in the Free Syrian Army reported that the Assad regime forces resumed shelling on the eastern neighborhoods of Aleppo.
While activists have reported that Iranian militia bombed civilians in Al-Ansari neighborhood, Al-Sikar, and Al-Mashhad in Aleppo.
The Syrian Observatory for Human Rights said that the shelling could be heard even though it was unclear who was carrying out these attacks.
According to the Sham news network, the process of evacuation of residents of Aleppo has been postponed until Thursday after it was scheduled at dawn on Wednesday. It is still unclear what has caused this but there are speculations that the Shiite militia led by Iran rejected the Russia-Turkey Aleppo deal.
Russia confirms evacuation while opposition denies
Russia, on Wednesday, announced that 6,000 civilians and 366 fighters came out of Aleppo within the past 24 hours. The Syrian Observatory says so far no fighter or civilian has left Eastern Aleppo.
They announced that all the fighters would leave the city, including Jabhat Fatah al-Sham, former Nusra Front. Activists also reported that Iranian militia are present in the region to prevent the buses carrying civilians out of the neighborhoods of Aleppo.
France skeptical
French Foreign Minister, Jean-Marc Ayrault said that there are impediments to the evacuation process of trapped civilians in eastern Aleppo, and called for the presence of international observers on the ground.
Putin and Erdogan agree to make joint effort to evacuate east Aleppo
Turkish President Tayyip Erdogan and Russian counterpart Vladimir Putin agreed in a telephone call on Wednesday to make a joint effort to start the evacuation of civilians and opposition forces from eastern Aleppo as soon as possible, Turkish presidential sources said.

Putin and Erdogan emphasized the need to prevent the violations of a ceasefire deal that Russia and Turkey brokered on Tuesday. The evacuation stalled early on Wednesday after Damascus's ally Iran set new conditions, and both government forces and rebels have since resumed fighting.

Erdogan told Putin that Turkey was ready to take all possible measures to provide temporary shelter and humanitarian aid following the opening of safe corridors
UN "not involved" in Aleppo evacuation plans
The United Nations said on Wednesday it was "not involved" in plans to evacuate fighters and civilians from eastern Aleppo, but it was ready to help with any evacuation.

"(The UN) stands ready to facilitate the voluntary and safe evacuation of injured, sick and vulnerable civilians from the besieged part of the city," the UN Office for the Coordination of Humanitarian Affairs (UNOCHA) said in a statement.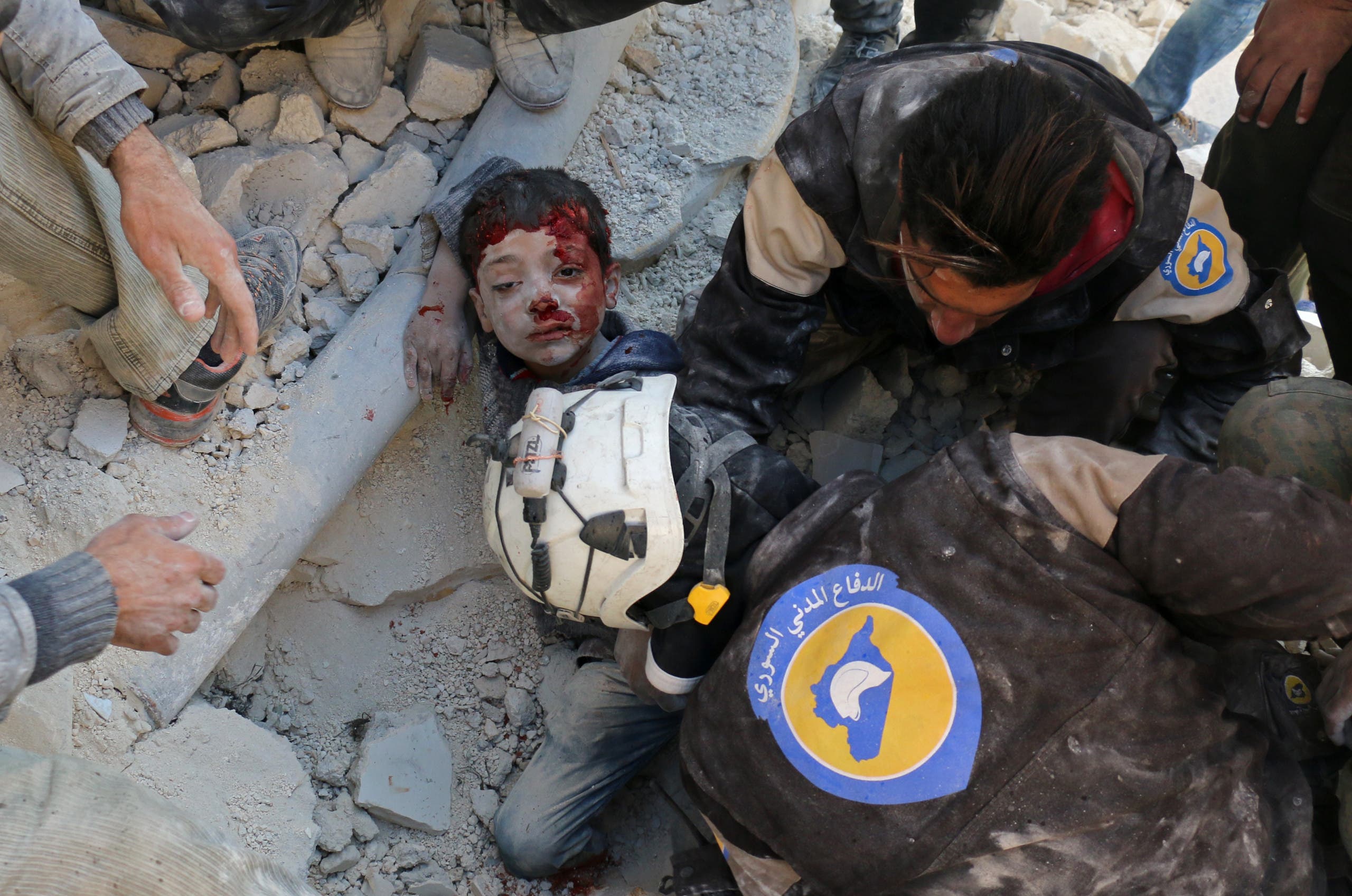 [with Agencies]