Exclusive: Bahrain Crown Prince talks to Al Arabiya
Crown Prince Salman bin Hamad said that the GCC countries seek to achieve a defensive cover against ballistic missiles
Prince Salman bin Hamad bin Isa Al Khalifa, Crown Prince of Bahrain, said that the security cooperation and the joint defense is a success, especially the GCC countries are living in a troubled region.
In his interview with Al Arabiya's General Manager Turki al-Dakhil, which was aired on Al Arabiya channel, Prince Salman bin Hamad said that the GCC countries seek to achieve a defensive cover against ballistic missiles.
Prince Salman bin Hamad stressed that the GCC has succeeded in becoming one block and a pondering entity on the regional and international levels. The six Gulf Cooperation Council countries are all addressed as one diplomatic influential entity, even if the means differ at times, the goals remain consistent; and this is what the most important point is.
Prince Salman bin Hamad added that 15 years ago, the trade capital was around 15 billion dollars and today it is over 115 billion dollars.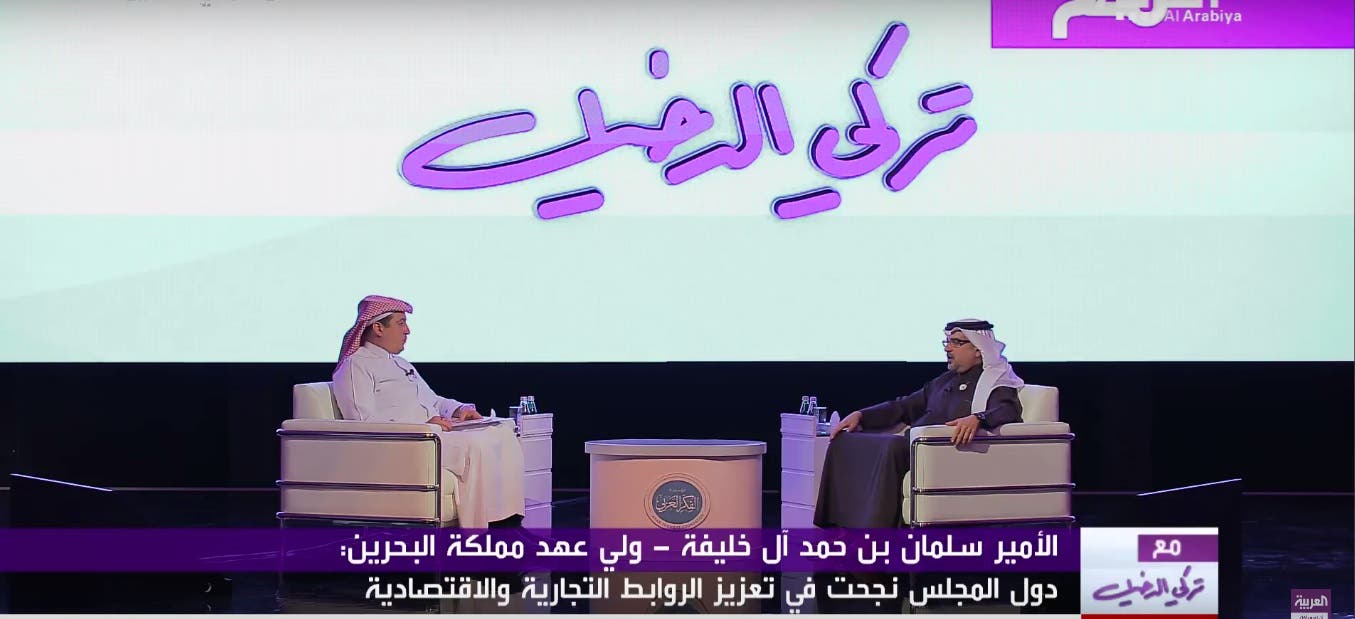 He described the situation in some Arab countries as sad because of the disintegration of the state institution, triggering sectarian and ethnic hatred, instability, chaos and wars. He said that the solution for hatred and sectarianism is through nationalism or Arabism.
Prince Salman bin Hamad commented on the confirmation of the British Prime Minister, Theresa May that the security of the Gulf is interlaced with the security of Britain, saying: "Britain's policy has become clearer than before," pointing out that all European capitals' security is linked to the security of the Gulf; it is no longer possible to live in isolation.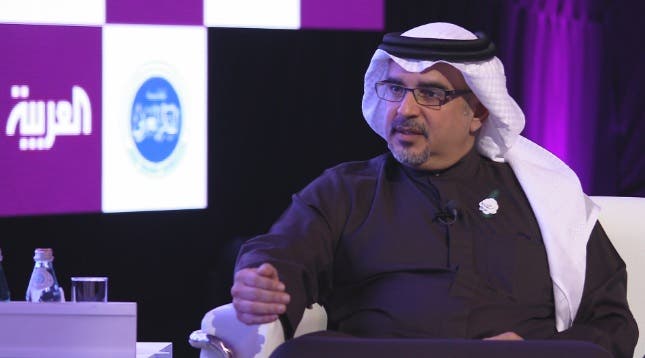 Regarding the future of the US-Bahraini relations in light of Trump administration, he said that the relations are good, adding "we have previously worked, for example, with the Minister of Defense, and there are people in the Gulf who know the designated Foreign Minister. Thus, Gulf officials know already many figures from the new administration and know their attitudes."