ISIS infiltrates Mosul, calls for capture of women
The head of the Counter-Terrorism forces called on the civilians to stay in their homes and not flee
ISIS infiltrated the liberated neighborhoods of al Noor, al Ilam, and al Taameen in Mosul on Wednesday evening, taking advantage of the cloudy weather conditions that led to the ease of air-strikes that target them, reported Al Arabiya's correspondent in Iraq.
This pushed the Counter-Terrorism forces to send more back-up to the neighborhoods to repel the counter-attacks in which ISIS used car bombs and mortars.
The correspondent reported that ISIS called on their supporters to kill the men and capture the women in the liberated neighborhoods, prompting residents to flee to more secure areas such as Kokajala neighborhood.
In contrast, Abdulwahab al-Saadi, head of the Counter-Terrorism forces called on the civilians to stay in their homes and not flee, stressing that things are under control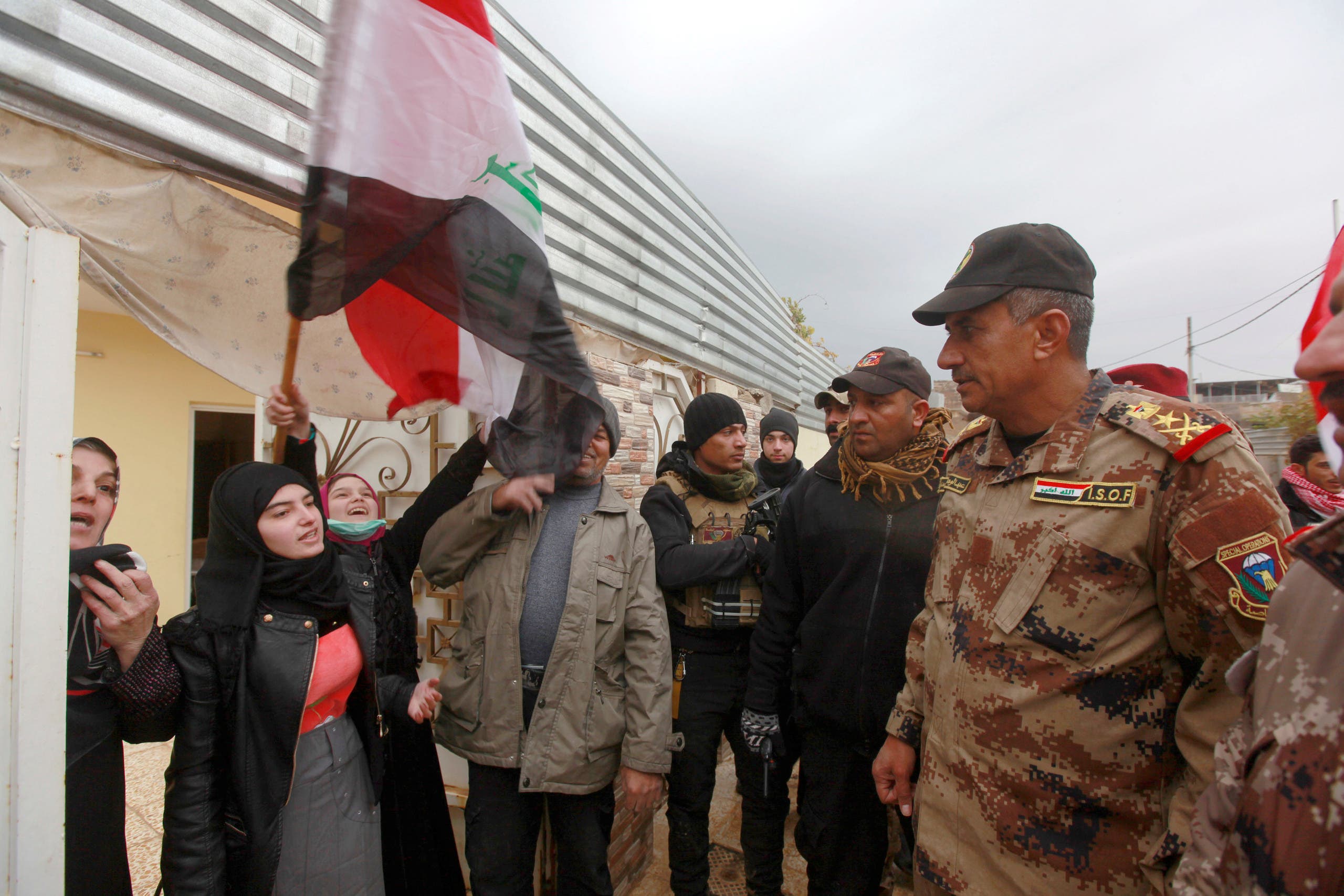 This article is also available on Al Arabiya.net