UN Syria envoy: Idlib risks Aleppo fate
Without a ceasefire, rebel-stronghold Idlib risked becoming a new Aleppo after the evacuation of thousands started
UN envoy for Syria Staffan de Mistura warned on Thursday that without a ceasefire or political agreement the rebel-stronghold of Idlib risked becoming a new Aleppo after the evacuation of thousands from the besieged city started.

The operation to evacuate civilians and fighters from Aleppo began on Thursday, part of a ceasefire deal that would end years of fighting for the city and mark a major victory for Syrian President Bashar al-Assad.

Speaking alongside French Foreign Minister Jean-Marc Ayrault, de Mistura said some 50,000 people were still in eastern Aleppo and, to ensure a smooth process, the United Nations needed to be given permission to send more observers to the city to guarantee there were no reprisals and that aid was distributed.

"There are about 50,000 people, including 40,000 civilians that will go to West Aleppo. For those we need to be present to ensure they aren't 'disturbed'," de Mistura said, referring to possible atrocities already carried out in recent days.


He said the remaining 10,000 were made up of between 1,500 to 5,000 fighters and their families, who would be evacuated to the northern city of Idlib.

"I don't know what will happen in Idlib, but if there is no ceasefire or political accord then it will become the next Aleppo," he said.

De Mistura said there were "not enough" UN observers on the ground at present.
More Aleppo evacuees reach rebel territory
A second convoy of evacuees from the last rebel-held pocket of east Aleppo arrived in rebel territory in the west of the province on Thursday night, a doctor and monitor said.
Ambulances and buses arrived at a transit point near opposition-controlled Khan al-Aassal, about five kilometres (three miles) west of Aleppo city, said Ahmad al-Dbis, head of a unit of doctors and volunteers coordinating the evacuation of wounded people.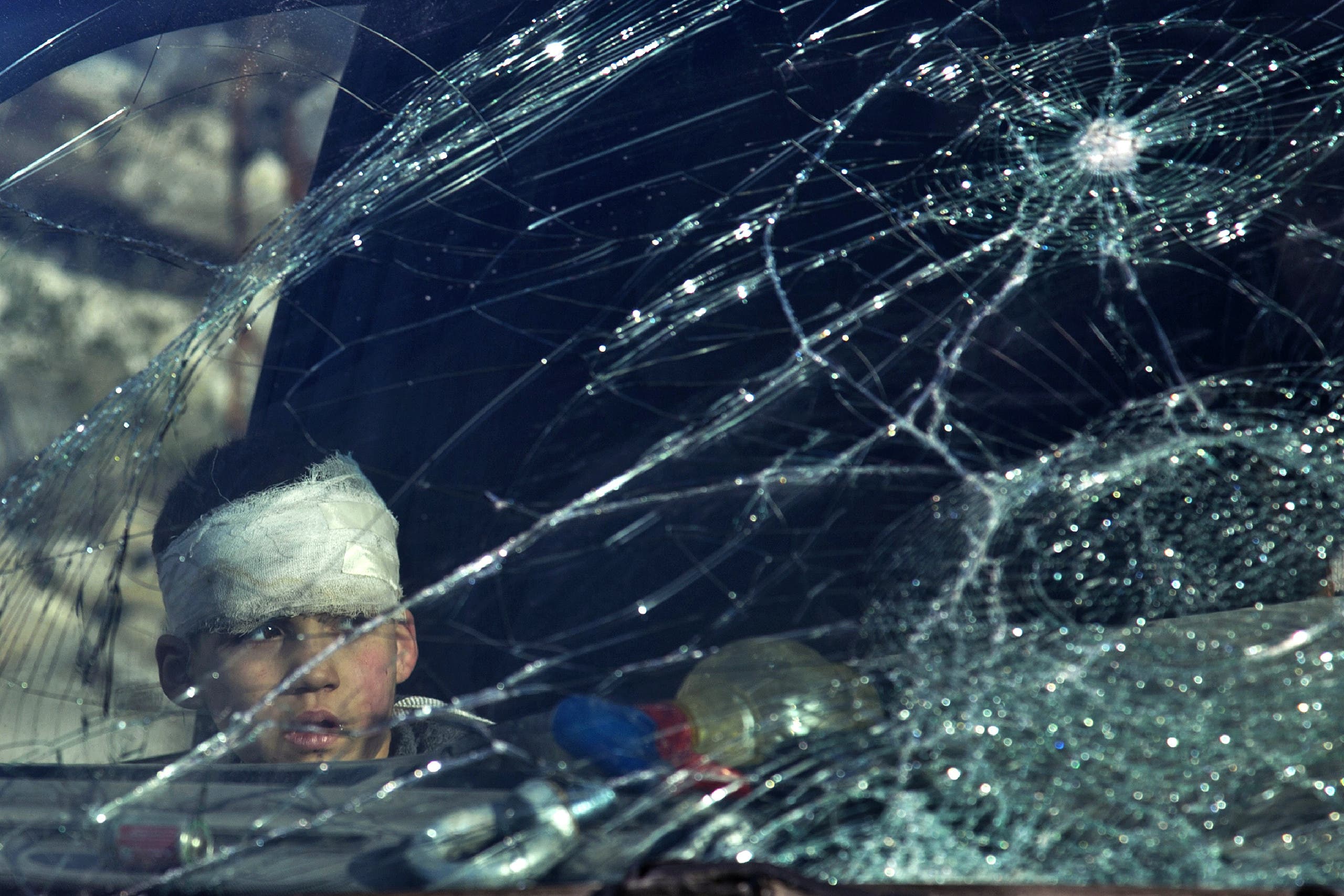 "The convoy has begun arriving, and the injured are being transferred from ambulances to field hospitals and the civilians are leaving the buses," Dbis told AFP.
The Syrian Observatory for Human Rights, a Britain-based monitor of the war, also confirmed the arrival.
Earlier, state television had announced the second convoy was underway.
In a breaking news alert it said "gunmen and their families" were leaving the city in 15 buses, showing blinking lights in the darkness as the convoy moved through the government-held Ramussa neighborhood.
"The gunmen and their families are leaving in batches and will continue during the night until the end of the presence of gunmen in the city," state television added.
A first convoy carrying mostly injured civilians and their relatives left east Aleppo on Thursday afternoon, winding its way from a staging ground in the Al-Amiriyah district to government-held Ramussa.
The first convoy included 13 ambulances and 20 buses, according to the International Committee of the Red Cross, which is helping to oversee the evacuation.
No future for Assad in Syria: UK Defense Minister
Bashar al-Assad has no future as president of Syria even if he overpowers anti-government fighters in the stricken city of Aleppo, British Defense Minister Michael Fallon said Thursday.
"We don't see a future for President Assad in Syria, there is no victory in bombing hospitals... and ending up in a country that you only control 40 percent of," Fallon told a London press conference.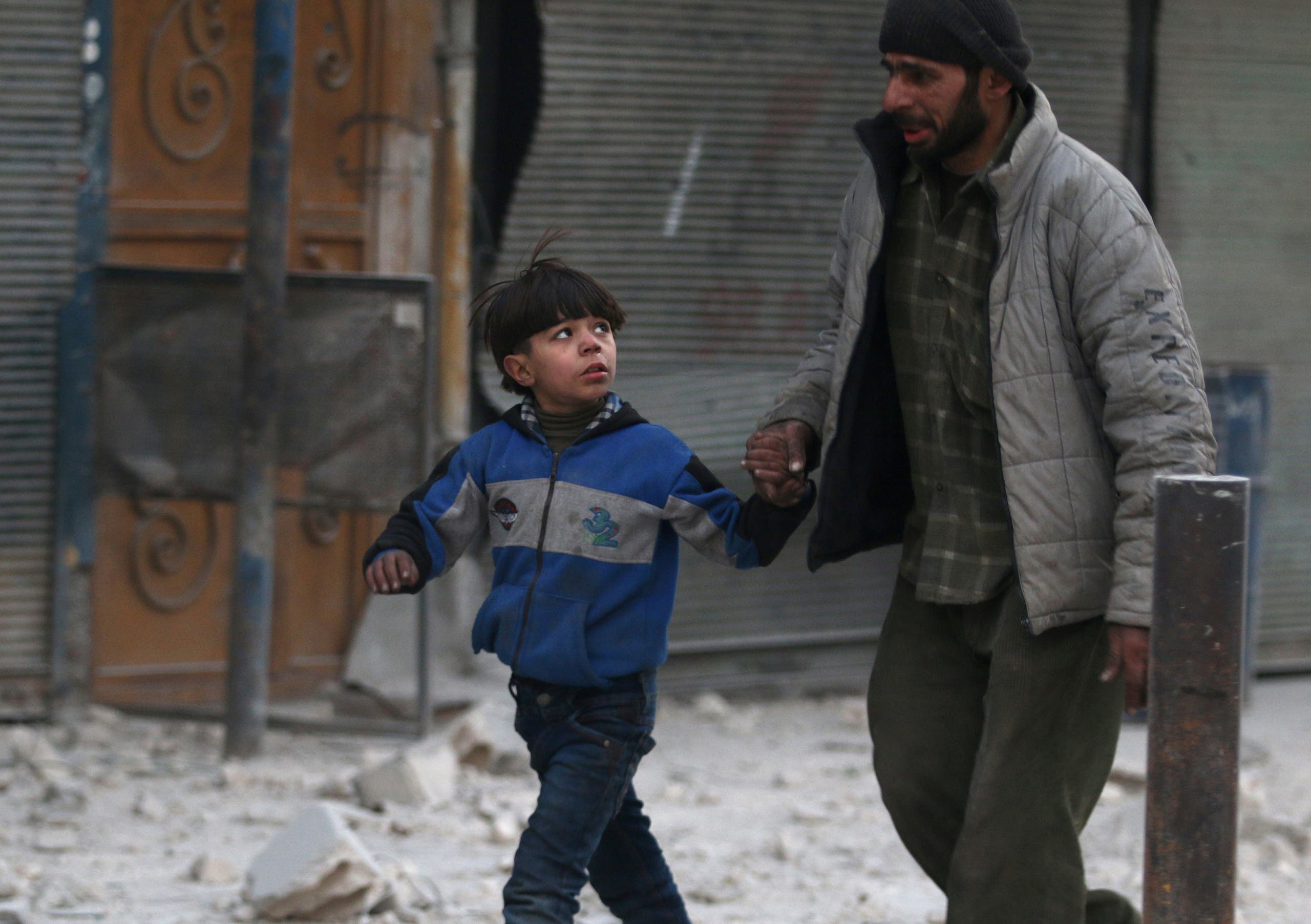 "On the contrary we continue to look for a political settlement in Syria that is genuinely pluralist," he added, shortly after a meeting of key members of the US-led coalition fighting ISIS in Iraq and Syria.
US defense chief Ashton Carter backed his British counterpart, saying: "Political transition is the only way that the suffering of the Syrian people can finally be brought to an end."
The outgoing US official accused Russia of supporting "incredible brutality" by backing Assad's assault on rebels in Aleppo.
"The standard of brutality employed... stands in stark contrast to the way we conduct ourselves in Iraq and Syria," he added.