Aleppo evacuation of civilians 'suspended'
The Syrian government suspended an operation to evacuate civilians and fighters from the last rebel-held parts of Aleppo
The Syrian government on Friday suspended an operation to evacuate civilians and fighters from the last rebel-held parts of Aleppo, accusing the opposition of violating the deal, a security source said.
An AFP correspondent heard gunfire and explosions in Ramussa, the government-held neighborhood that evacuees had been passing through.
"The evacuation operation has been suspended because the militants failed to respect the conditions of the agreement," the security source told Agence France-Presse.
A regime source close to the negotiations said the deal had been suspended because rebels were "leaving Aleppo with hostages."
In Ramussa, buses and ambulances that had been waiting to evacuate more people left the area after the gunfire and explosions, the AFP correspondent said.
The delicate operation to evacuate remaining civilians and fighters from east Aleppo began on Thursday afternoon and continued through the night.
The Syrian Observatory for Human Rights, a Britain-based monitor, said around 8,500 people had left the city, going to rebel-held territory in the west of the province.
The army began an operation to recapture all of Aleppo in mid-November, and had overrun more than 90 percent of the former rebel bastion in the east of the city before the evacuation began.
Kerry accuses Assad regime of Aleppo 'massacre'
US Secretary of State John Kerry accused Syrian President Bashar al-Assad on Thursday of carrying out "nothing short of a massacre" as tens of thousands of Syrian civilians remained trapped in Aleppo.

"The Assad regime is actually carrying out nothing short of a massacre," Kerry said.
"And we have witnessed indiscriminate slaughter, not accidents of war, not collateral damage, but frankly purposeful, a cynical policy of terrorizing civilians."
He accused Assad, who is from Syria's Alawite minority and is backed by Iranian-backed Shiite militias, of unleashing a "sectarian passion" in his Sunni majority country.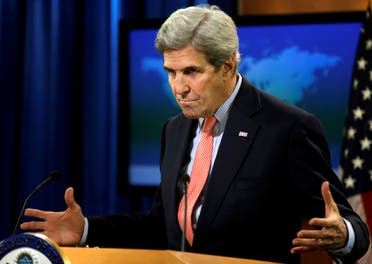 Kerry also warned that the civilians still trapped in the city must not face a Srebrenica-style massacre, although he stopped short of offering a new plan to end the war.
"What has happened already in Aleppo is unconscionable," Kerry told reporters as a first convoy of hundreds Aleppo civilians made use of a ceasefire to flee the city.
"But there remains tens of thousands of lives that are now concentrated into a very small area of Aleppo," he said.
"And the last thing anybody wants to see... is that that small area turns into another Srebrenica," he said, referring to a 1995 Bosnian war massacre.
Kerry demanded that Russia, which backs the Syrian regime, compel its ally to come to the negotiating table.
"The only remaining question is whether the Syrian regime with Russia's support is willing to go to Geneva prepared to negotiate constructively," he said.
'Idlib risks Aleppo fate'
UN envoy for Syria Staffan de Mistura warned on Thursday that without a ceasefire or political agreement the rebel-stronghold of Idlib risked becoming a new Aleppo after the evacuation of thousands from the besieged city started.
The operation to evacuate civilians and fighters from Aleppo began on Thursday, part of a ceasefire deal that would end years of fighting for the city and mark a major victory for Syrian President Bashar al-Assad.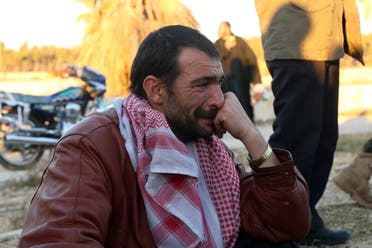 Speaking alongside French Foreign Minister Jean-Marc Ayrault, de Mistura said some 50,000 people were still in eastern Aleppo and, to ensure a smooth process, the United Nations needed to be given permission to send more observers to the city to guarantee there were no reprisals and that aid was distributed.
"There are about 50,000 people, including 40,000 civilians that will go to West Aleppo. For those we need to be present to ensure they aren't 'disturbed'," de Mistura said, referring to possible atrocities already carried out in recent days.
He said the remaining 10,000 were made up of between 1,500 to 5,000 fighters and their families, who would be evacuated to the northern city of Idlib.
"I don't know what will happen in Idlib, but if there is no ceasefire or political accord then it will become the next Aleppo," he said.
De Mistura said there were "not enough" UN observers on the ground at present.
(With AFP and Reuters)