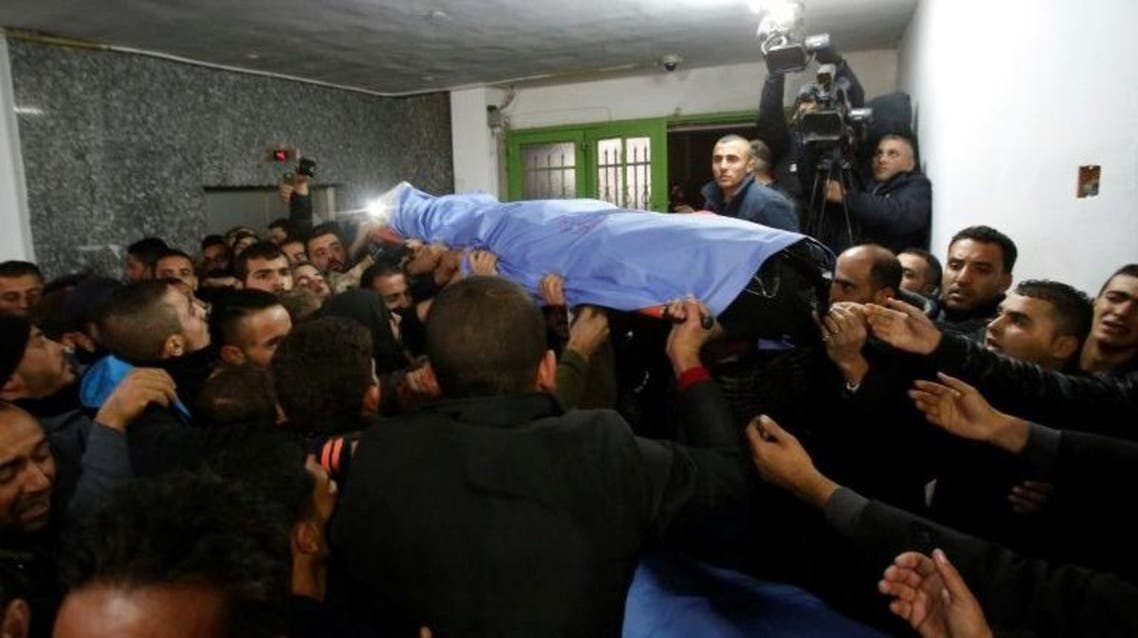 Israel returns bodies of Palestinians killed by its forces
The move was "in accordance with government directives," a military spokeswoman said
Israel handed Palestinian authorities the bodies of seven Palestinians killed carrying out attacks, or during clashes or arrests over a period spanning six months, the army said Friday.
The move was "in accordance with government directives," a military spokeswoman told AFP, and came a week after the Israel government informed the High Court it would be willing to return seven out of 10 bodies of Palestinians from the West Bank that it had been holding.
The remaining three were not to be returned at this point because they were affiliated with the militant Hamas movement.
Four of the Palestinians whose bodies were returned Friday came from the Hebron area of the southern occupied West Bank, a focal point in the recent wave of attacks, with the other three hailing from the Tulkarem and Nablus areas to the north.
One body belonged to a man suspected of criminal activity who was shot dead by police in September, and another assaulted Israeli soldiers during a riot in October, the spokeswoman said.
The other five -- one of them a woman -- were Palestinians who had either attempted to or succeeded in carrying out stabbing or car-ramming attacks on Israeli security forces or civilians since June, according to the spokeswoman.
A wave of Palestinian knife, gun and car-ramming attacks erupted last year, but the violence has greatly subsided in recent months.
Since October 2015, 243 Palestinians, 36 Israelis, two Americans, a Jordanian, an Eritrean and a Sudanese have been killed, according to an AFP count.
Most of the Palestinians killed were carrying out knife, gun or car-ramming attacks, according to Israeli authorities.
Others were shot dead during protests or clashes, while some died in Israeli air strikes on Gaza.
Most of the attacks were by lone-wolf assailants, many of them young people including teenagers.
Many analysts say Palestinian frustration with the Israeli occupation and settlement-building in the West Bank, comatose peace efforts and their own fractured leadership have helped feed the unrest.
Israel says incitement by Palestinian leaders and media is a leading cause.
Since the start of the wave of violence, Israeli forces have confiscated the bodies of killed Palestinians, often for several months, as a means of deterrence and to prevent clashes during funerals.
Under former defense minister Moshe Yaalon, the army had started to return the bodies to try to reduce tension.
His successor Avigdor Lieberman ordered a resumption of the policy in June, but apparently modified it to apply only to those affiliated to militant groups.