Obama: Assad slaughtering his way to legitimacy
'The world as we speak is united in horror at the savage assault by the Syrian regime and its Russian and Iranian regime on Aleppo'
US President Barack Obama declared Friday that Bashar al-Assad's Syrian regime and its Iranian and Russian backers are solely responsible for the slaughter of civilians in Aleppo.
"The world as we speak is united in horror at the savage assault by the Syrian regime and its Russian and Iranian regime on the city of Aleppo," he told an end-of-year news conference.
"This blood and these atrocities are on their hands."
The US leader, who leaves office on January 20 to make way for president-elect Donald Trump, called for impartial observers to deploy to monitor efforts to evacuate civilians from the city.
And he warned Assad, who has been engaged in a civil war against rebel forces since 2011, that he will not be able to "slaughter his way to legitimacy."
The Syrian government on Friday suspended an operation to evacuate civilians and fighters from the last rebel-held parts of Aleppo, accusing the opposition of violating the deal, a security source said.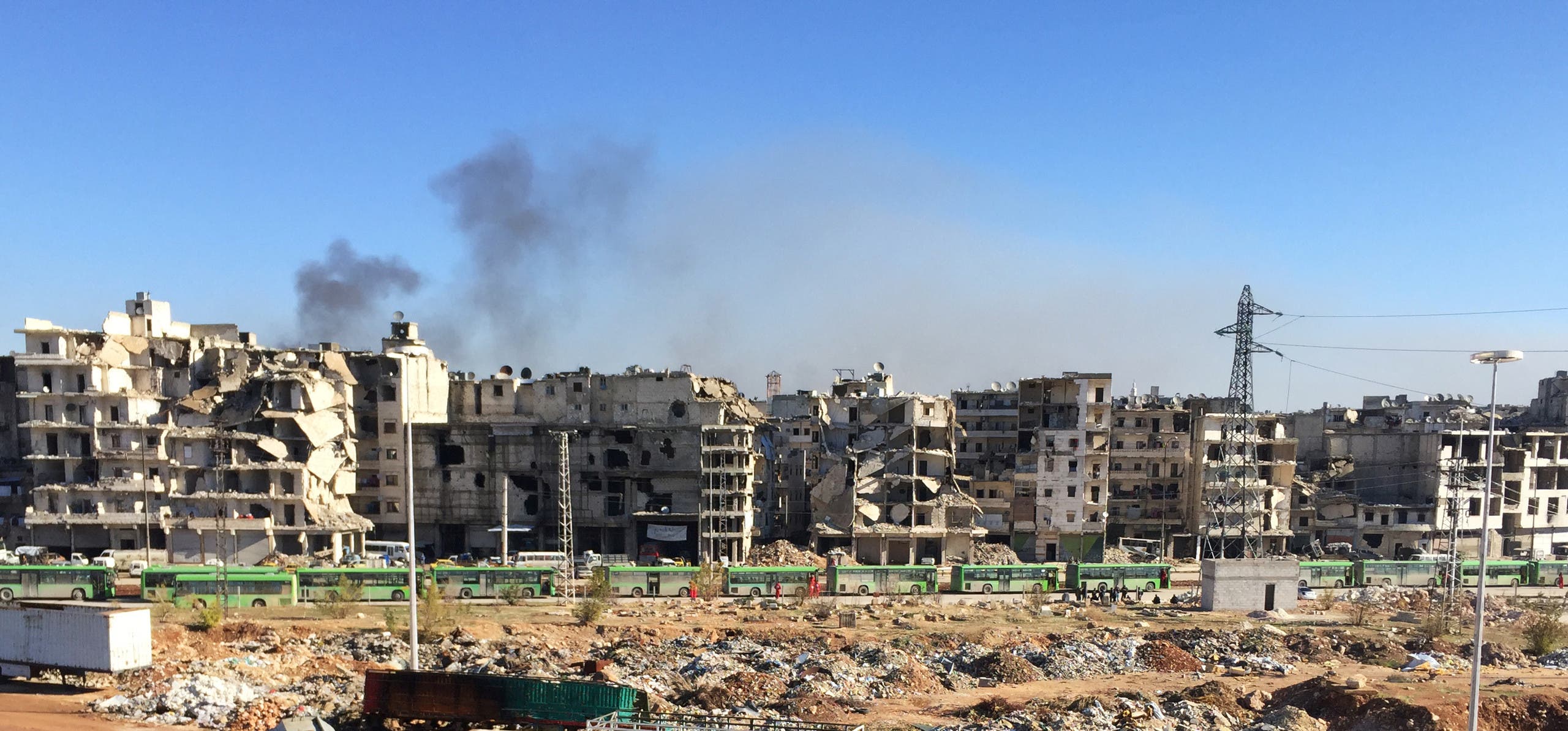 An Agence France-Presse correspondent heard gunfire and explosions in Ramussa, the government-held neighborhood that evacuees had been passing through.
"The evacuation operation has been suspended because the militants failed to respect the conditions of the agreement," the security source told AFP.
A regime source close to the negotiations said the deal had been suspended because rebels were "leaving Aleppo with hostages."
In Ramussa, buses and ambulances that had been waiting to evacuate more people left the area after the gunfire and explosions, the AFP correspondent said.
The delicate operation to evacuate remaining civilians and fighters from east Aleppo began on Thursday afternoon and continued through the night.
The Syrian Observatory for Human Rights, a Britain-based monitor, said around 8,500 people had left the city, going to rebel-held territory in the west of the province.
The army began an operation to recapture all of Aleppo in mid-November, and had overrun more than 90 percent of the former rebel bastion in the east of the city before the evacuation began.
(With AFP)