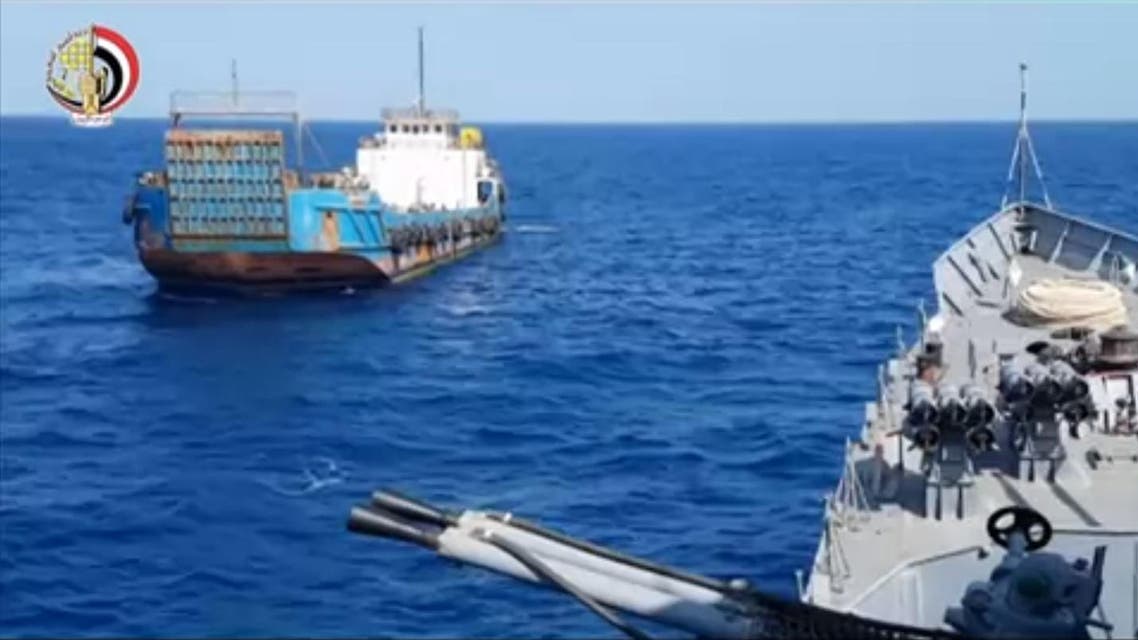 VIDEO: Egypt seizes Iranian ship loaded with drugs
Egypt's navy seized an Iranian boat on Saturday that was carrying drugs on the Red Sea, attempting to smuggle the narcotics into the country
Egypt's navy seized an Iranian boat on Saturday that was carrying drugs on the Red Sea, attempting to smuggle the narcotics into the country, Kuwait News Agency reported.
During inspection, Egyptian authorities found 171 kilograms of drugs, a number of cellular mobiles, as well as US, Iranian and Pakistani currencies.
All seven crewmen – whose nationalities were not revealed – were arrested and await legal action against them.
This article is available in Arabic at AlArabiya.Net.