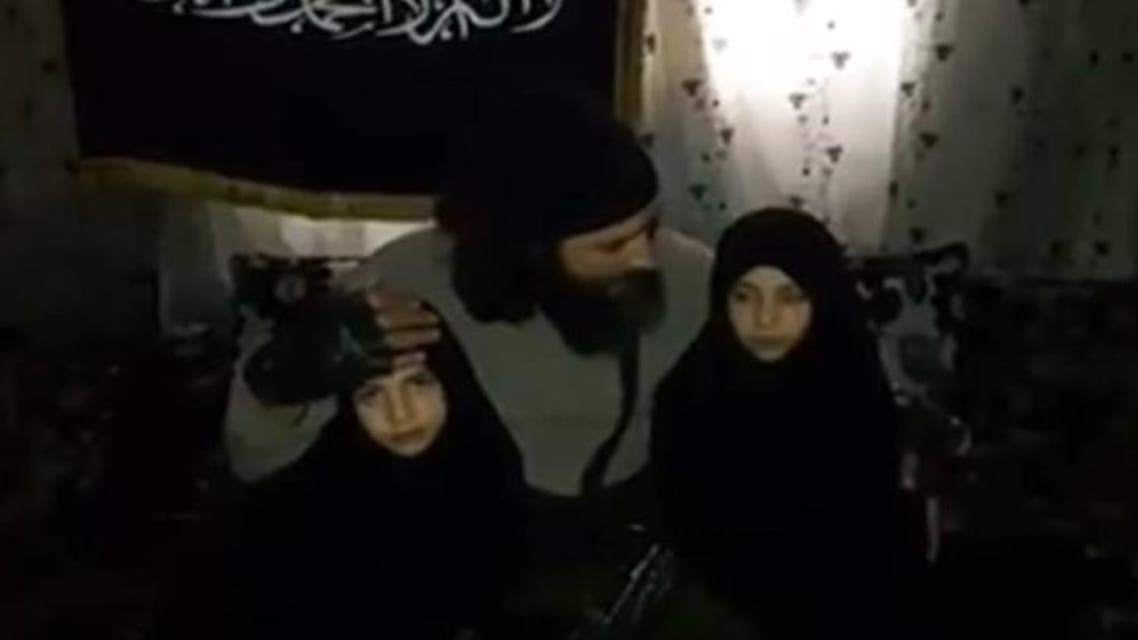 Syrian dad who pushed 'daughter-bomber' killed
Unidentified gunmen on Sunday opened fire on Abdul Rahman Shaddad known also as Abu Nimr al-Suri
A Syrian extremist who sent his 12-year-old daughter on a suicide bombing mission in the Syrian capital of Damascus more than two weeks ago was reportedly killed by unidentified gunmen in the Tishreen area.
Unidentified gunmen on Sunday opened fire on Abdul Rahman Shaddad known also as Abu Nimr al-Suri, according to information received by the Syrian Observatory for Human Rights.
He and his wife made global headlines more than a week ago when a video released online showed them speaking to their two young girls about an attack they intended to carry.
According to Syrian news agency SANA, the girl blew herself up at a police station in the capital Damascus earlier this month.
"Abu Nimr" is believed to be a former member of militant group al-Nusra Front and is from Ghouta.