Abadi: We can eliminate ISIS in 3 months
Iraqi Prime Minister had predicted before that the battle will end around the last days of December
Iraqi Prime Minister Haider al-Abadi, stressed on Tuesday, during the weekly press conference, that "the data indicate that eradicating ISIS is possible in a mere three months' period," at a time when the military forces backed by the United States fight to expel extremists from their urban stronghold in Mosul.
Abadi had predicted in the past that the restoration of Mosul will take place by the end of this year; military commanders attribute the slow progress on the field to the need to protect civilians who remained in their homes instead of escaping.
Today, the Iraqi state television quoted Abadi saying that the situation indicate that Iraq needs three months to exterminate ISIS
After more than two months of ongoing operations, Iraqi elite forces reclaimed a quarter of the city. Earlier this month, they started a pre-planned tactical recess.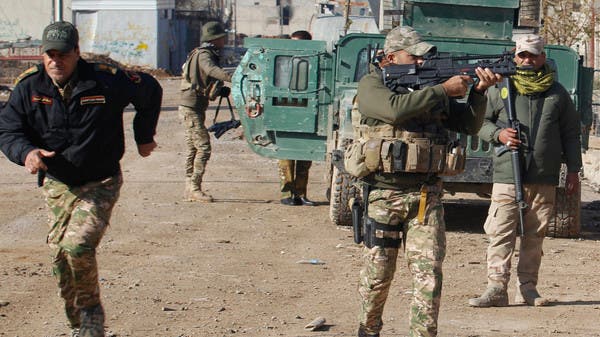 A US field commander told Reuters, on Monday, that "Iraqi forces would resume their interventions in the coming days in a new phase of the process which will witness the deployment of US soldiers in areas closer to the front lines within the city."
In another context, Abadi revealed that he will submit the names of candidates to fill the vacant ministries soon, stressing his commitment to "stay away from any problems with the political blocs."