Erdogan: Istanbul attack aims to create chaos
At least 15 foreign nationals confirmed dead as Turkish interior minister says gunman is still on loose
At least 15 foreigners were among 39 people killed in the gun attack on an Istanbul club during New Year festivities, Turkish Interior Minister Suleyman Soylu said Sunday.
The majority of those killed were foreigners - most of them tourists from Arab countries - while five were identified as Turks.
Another 69 people are being treated in hospital for their wounds.
Indicating that the attacker was still at large, Soylu said: "The search for the terrorist continues... I hope (the assailant) will be captured quickly, God willing."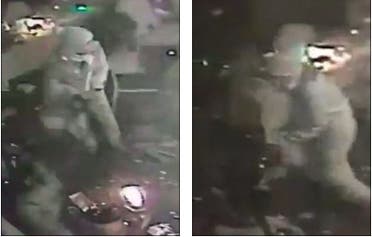 Many party-goers threw themselves into the Bosphorus in panic after the attack and rescue efforts were in progress to save them from the waters, NTV television said.
Gallery: Aftermath of the attack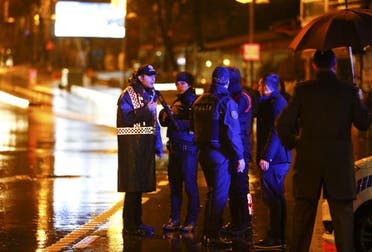 Dogan news agency reported that some witnesses claimed the attackers were "speaking Arabic" while NTV broadcaster said special force police officers were searching the nightclub.
TV images showed the scene cordoned off by police officers.
According to Dogan, there were at least 700 revellers celebrating the start of 2017 after a bloody 2016 in Turkey.
The attack comes less than a month after the twin blasts outside the Istanbul stadium of top Turkish team Besiktas on December 10 killed 44 people claimed by Kurdish militants.
The city suffered multiple terror attacks last year at the hands of ISIS militants and Kurdish rebels.
Amid fears of another attack in Istanbul, at least 17,000 police officers were deployed in the city for New Year's Eve celebrations.
President Barack Obama expressed condolences on Saturday for the attack and directed his team to offer US help to Turkish
authorities, the White House said.

"This afternoon the president was briefed by his national security team on the attack in Istanbul," White House spokesman Eric Schultz said in a statement.

"The president expressed condolences for the innocent lives lost, directed his team to offer appropriate assistance to the Turkish authorities, as necessary, and keep him updated as warranted."
Erdogan: Turkey will fight to end against terror attacks
President Tayyip Erdogan said on Sunday that Turkey would fight to the end against all forms of attack by terror groups and their backers after the club shooting.

"As a nation, we will fight to the end against not just the armed attacks of terror groups and the forces behind them, but also against their economic, political and social attacks,"
Erdogan said in a written statement.

"They are trying to create chaos, demoralize our people, and destabilize our country with abominable attacks which target civilians ... We will retain our cool-headedness as a nation, standing more closely together, and we will never give ground to such dirty games," he said.
(With AFP and Reuters)