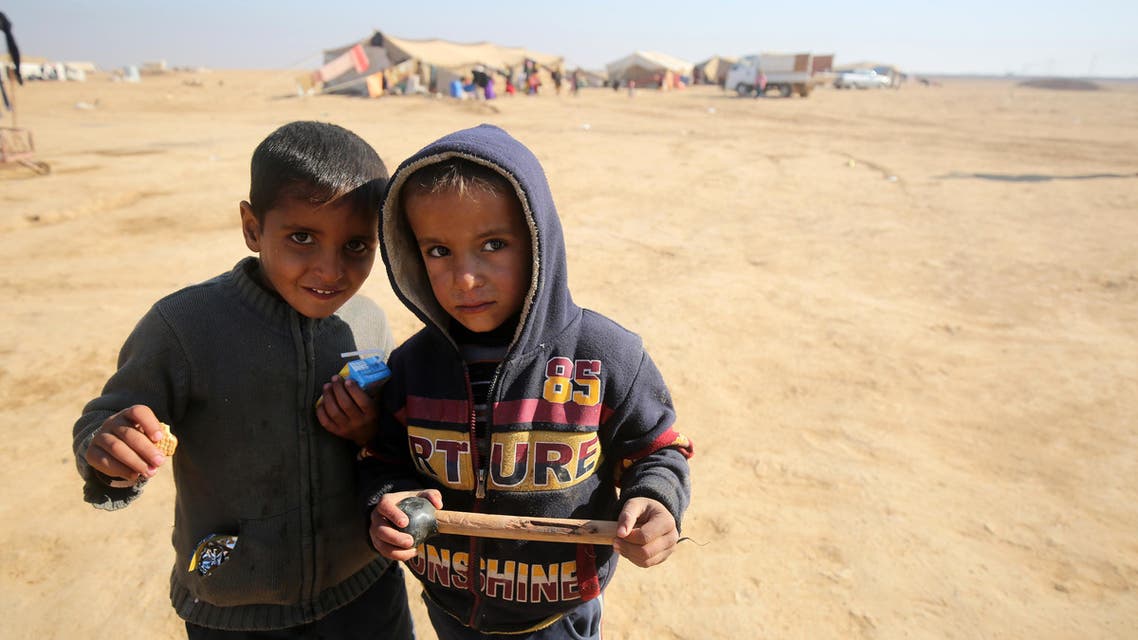 OPINION: Perhaps 2017 will be a better year
Is this a ray of hope or a mirage? We don't know, but the signs are positive and the promises are encouraging
This is the first day of the new year. It will be like every other day of the past year - thousands, or perhaps even millions, of Syrians will spend the sad nights of winter in the cold with little food and blankets. Millions of others will spend their nights under temporary roofs in Syria, or in shelters across the world amid difficult circumstances as they face an unknown future. The situation for Syrians is like that of the Libyans and of residents in disturbed areas in Yemen and Iraq.

Despite that, amid the tears, destruction and fighting, we see a ray of hope with the beginning of this new year. There is a possibility of a solution in Syria and a project for a solution in Yemen. We've also heard calls for reconciliation in Libya. The invasion of the occupied Iraqi city of Mosul - which we've long awaited - may conclude with eliminating ISIS after two years of fear, chaos and terrorism.
Reality or mirage?
Is it a ray of hope or a mirage? We don't know, but the signs are positive and the promises are encouraging. We have to wait and hope that 2017 will be better than the past five bloody years.

Why is 2017 worthy of all these hopes? Because US President Barack Obama leaves the White House after he was an aide to the Iranians, the Russians and the Syrian regime. It's because the incomplete Iranian and Russian victories are in fact half-defeats, while the beginnings of negotiation arrangements for a solution actually indicate that the next year will be better than the past year.
Is this a ray of hope or a mirage? We don't know, but the signs are positive and the promises are encouraging
Abdulrahman al-Rashed
The desire to end disputes is a mutual characteristic in Syria, Yemen, Iraq and Libya at the beginning of 2017. Perhaps this sentiment will become a reality. Conflicts have exhausted fighters, and all parties have realized that destruction and displacement do not achieve victories. For four years now, the Syrian regime and its allies have on a daily basis dropped barrel bombs and targeted civilians as they hoped they would cleanse entire areas of their people. This has been such a revolting campaign. However, even after these purges, the regime did not achieve the demographic hegemony that it committed all these massacres for. The regime is still a minority and its forces have shrunk greatly. The regime's sons, from its own sect, abandoned it as they preferred to flee with the rest of the Syrian people to Europe and to other countries rather than allow their young children to be dragged into battlefields in the name of compulsory recruitment. That's what a parent in New York told me. He said: "Many Alawite families would have their sons escape Syria as they refuse to see their sons die for the sake of the regime. There's nothing that deserves being killed for."

Those who are sending their children to die for the sake of the Assad regime are hired militias, like the Lebanon's Hezbollah and Iraq's Asa'ib Ahl al-Haq. The Iranian regime boasts that it's fighting there with a small number of Iranians as it uses Lebanese, Iraqi, Afghani and Pakistani militiamen.

Meanwhile in Yemen, the war only stopped for few days in what was a failed test of the truce a month ago. However, the peace project which the international envoy proposed is still the only thing which fighters can meet around. There's great hope in 2017, especially as the new American administration takes over. Obama's presidential exit brings some joy but it also brings worry. Obama has adopted the policy of doing about multiple, simultaneous and dangerous crises until they've become threats that cross over to different continents. The administration of President-elect Donald Trump may adopt a policy that's more committed and more relentless against chaos. This new administration may return Iran to the bottle which Obama got it out of and which caused the painful tragedies - including terrorism - we see today.

In all cases, 2016 was a harsh year. I hope the new year brings the breakthroughs which millions of displaced and distressed people and orphans look forward to.


This article was first published in Asharq al-Awsat on Jan. 1, 2017.
__________________
Abdulrahman al-Rashed is the former General Manager of Al Arabiya News Channel. A veteran and internationally acclaimed journalist, he is a former editor-in-chief of the London-based leading Arab daily Asharq al-Awsat, where he still regularly writes a political column. He has also served as the editor of Asharq al-Awsat's sister publication, al-Majalla. Throughout his career, Rashed has interviewed several world leaders, with his articles garnering worldwide recognition, and he has successfully led Al Arabiya to the highly regarded, thriving and influential position it is in today. He tweets @aalrashed.