ISIS claims responsibility for Turkey attack
ISIS claims responsibility for new year's eve nightclub attack in Turkey
ISIS on Monday claimed responsibility for the New Year's attack at a popular Istanbul nightclub that killed 39 people and wounded scores of others.
The ISIS-linked Aamaq News Agency said the attack was carried by a "heroic soldier of the caliphate who attacked the most famous nightclub where Christians were celebrating their pagan feast."
It said the man opened fire from an automatic rifle in "revenge for God's religion and in response to the orders" of ISIS leader Abu Bakr al-Baghdadi. The group described Turkey as "the servant of the cross."
Anadolu Agency says that the eight have been taken into custody by Istanbul anti-terrorism squads and they are being questioned at Istanbul's main police headquarters.
The gunman, who escaped after carrying out the attack, wasn't among the eight.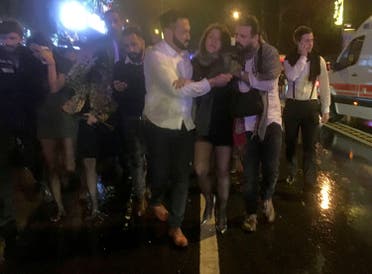 Earlier, Turkish media reports had said that Turkish authorities believed ISIS was behind the attack and that the gunman, who is still at large, comes from a Central Asian nation and is likely to be either from Uzbekistan or Kyrgyzstan.
According to Hurriyet and Karar newspapers, police had also established similarities with the high-casualty suicide bomb and gun attack at Istanbul's Ataturk Airport in June and was investigating whether the same ISIS cell could have carried out both attacks.
The gunman killed a policeman and another man outside the Reina club in the early hours of 2017 before entering and firing at an estimated 600 people partying inside with an automatic rifle.
Nearly two-thirds of the dead in the upscale club, which is frequented by local celebrities, were foreigners, Turkey's Anadolu Agency said. Many of them hailed from the Middle East.