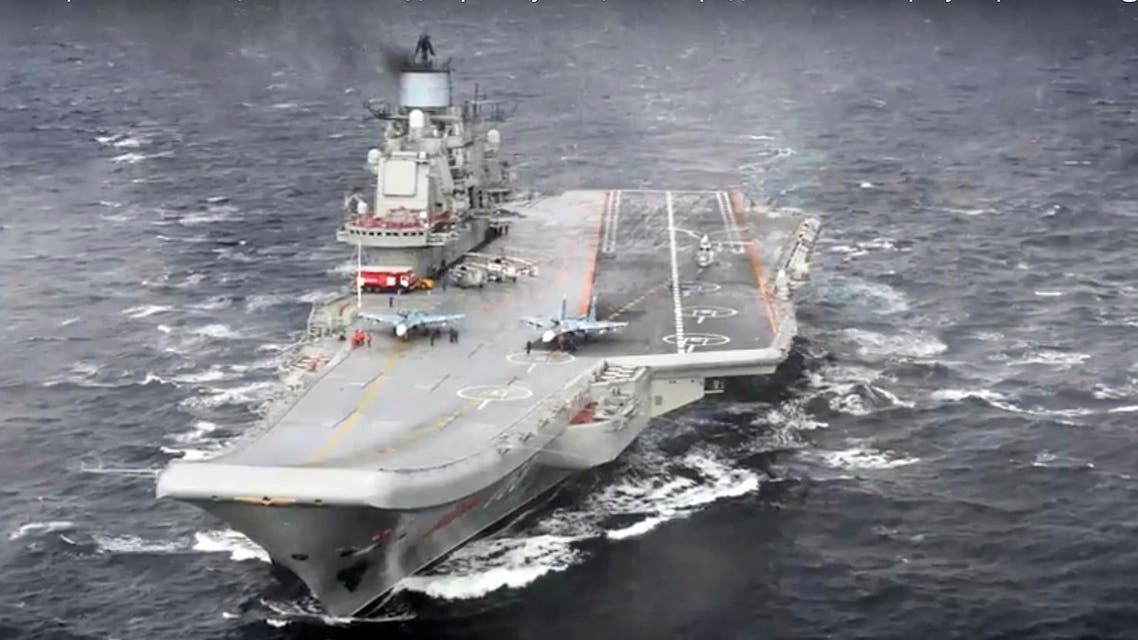 Russia announces reductions in its forces in Syria
Russia says it is withdrawing its aircraft carrier and some other warships from the waters off Syria as the first step in drawing down forces in Syria
Russia says it is withdrawing its aircraft carrier and some other warships from the waters off Syria as the first step in drawing down forces in Syria.
Russian General Staff chief Gen. Valery Gerasimov said on Friday that the Admiral Kuznetsov carrier and accompanying ships are to be the first to leave.
He was quoted as saying by the state news agency Tass that "in accordance with the decision by the supreme commander-in-chief (President) Vladimir Putin, the Defense Ministry is starting to downsize the grouping of armed forces in Syria."
Moscow has been a key supporter of Syrian President Bashar Assad's government and forces in the Mideast country's devastating civil war.
Clashes in al-Bab
Additionally, Turkish-backed Syrian rebels are fighting street battles with ISIS militants in the city of al-Bab, and progress in taking it from the militants has been slowed by efforts to avoid civilian casualties, Turkey's defense minister said on Friday.

The rebels, backed by Turkish special forces, tanks and war planes, have been besieging the ISIS-held city of
al-Bab for weeks as part of an operation to drive the militants out of a strip of Syrian territory along the Turkish border.
'Paying the price'
Meanwhile, Turkish Defence Minister Fikri Isik said on Friday that Turkey and the region are paying the price for the United States choosing the Syrian Kurdish YPG militia as a partner in the fight against ISIS.

Speaking to broadcaster Haberturk, Isik said Washington was giving weapons to YPG militia, which Ankara sees as a hostile force, but added that it would be too much to say that it is doing it on purpose and to trigger terrorism in Turkey.

Ankara views the YPG as an extension of the Kurdish PKK militant group, which has claimed or been blamed for a series of deadly attacks in Turkey, the most recent a car bombing in the western city of Izmir which killed two people on Thursday.