Car bomb kills at least 60 in Syria's Azaz
Dozens were reported wounded from the attack which struck near a market place
60 people were killed and 50 others wounded in a car bomb explosion in rebel-held town of Azaz in northern Syria, according to medical sources.
The Syrian Observatory for Human Rights moniter had reported, earlier, the death toll of 43 people.
The Britain-based group said six rebels were among the dead, but most were believed to be civilians, adding that dozens of people had also been injured in the blast in the town near the Turkish border.
Dozens were also wounded in the attack which struck in front of an Islamic courthouse where a market is located, the Observatory said.
The group said the toll was likely to rise in the attack, which was the latest in a string of bombings to hit Azaz.
In November, rebels said 25 people -- civilians and opposition fighters -- were killed in a car bomb attack on a rebel headquarters.
The rebels accused the ISIS group of being behind that attack.
The militant group is present elsewhere in Aleppo province and has sought to advance on Azaz in the past.
In October, at least 17 people were killed in a car bomb attack on a rebel checkpoint, the Observatory said.
The blast comes as a fragile ceasefire is being observed across much of Syria.
The truce negotiated by regime ally Russia and rebel backer Turkey does not include the ISIS group or former Al-Qaeda affiliate Fateh al-Sham Front.
More than 310,000 people have been killed in Syria since the conflict began with anti-government protests in March 2011.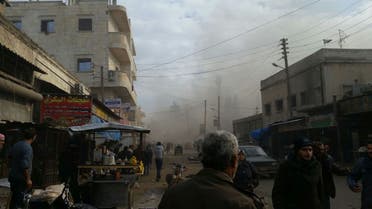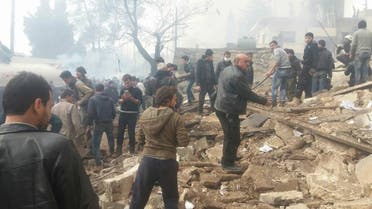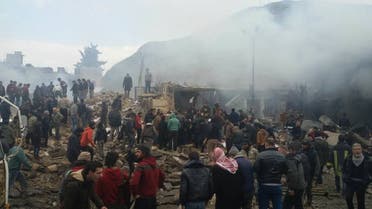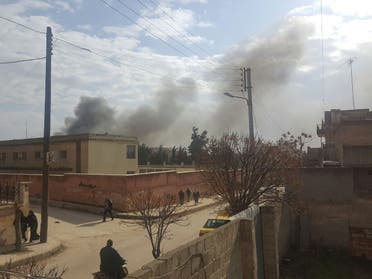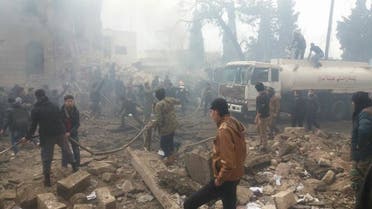 [With AFP]