Istanbul shooter directed by ISIS before attack
The gunman had initially been told to attack the area around the central Taksim square and said his instructions came from Raqqa
The suspected gunman behind the New Year's Eve Istanbul club attack, Abdulkadir Masharipov, was arrested in Iran before heading to Turkey, Turkish daily Milliyet said in its Tuesday edition.
The newspaper added that Masharipov was then able to escape Iran and enter Turkey through the borders at Agri.
Turkish and Iranian media did not report on why he was arrested in Iran or how he escaped from custody or where he was being detained.
The gunman had initially been told to attack the area around the central Taksim square and said his instructions came from Raqqa, ISIS's stronghold in Syria, the newspaper Hurriyet cited him as saying in police testimony.

"I came to Taksim on New Year's Eve but the security measures were intense. It wasn't possible to carry out the attack," he was quoted as saying.

"I was given instructions to search for a new target in the area. I toured the (Bosphorus) shore at around 10 p.m. in a cab," he said.

"Reina looked suitable for the attack. There didn't seem to be many security measures."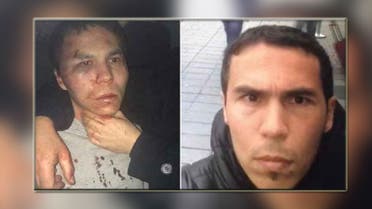 Some Turkish media outlets only reported that Masharipov sneaked through the eastern borders into Turkey and stayed in Konya with his wife and children and then headed to December 16 to Istanbul.
Masharipov, who was arrested in Istanbul on Monday night, admitted to carrying out the attack that left 39 people dead. He said he is an Uzbek national and confessed that he had cooperated with ISIS and had recieved military training in Afghanistan.
He is believed to speak several languages, including Arabic, Russian, Persian, Chinese and Uzbek, according to Turkish media reports.
(With Agencies)