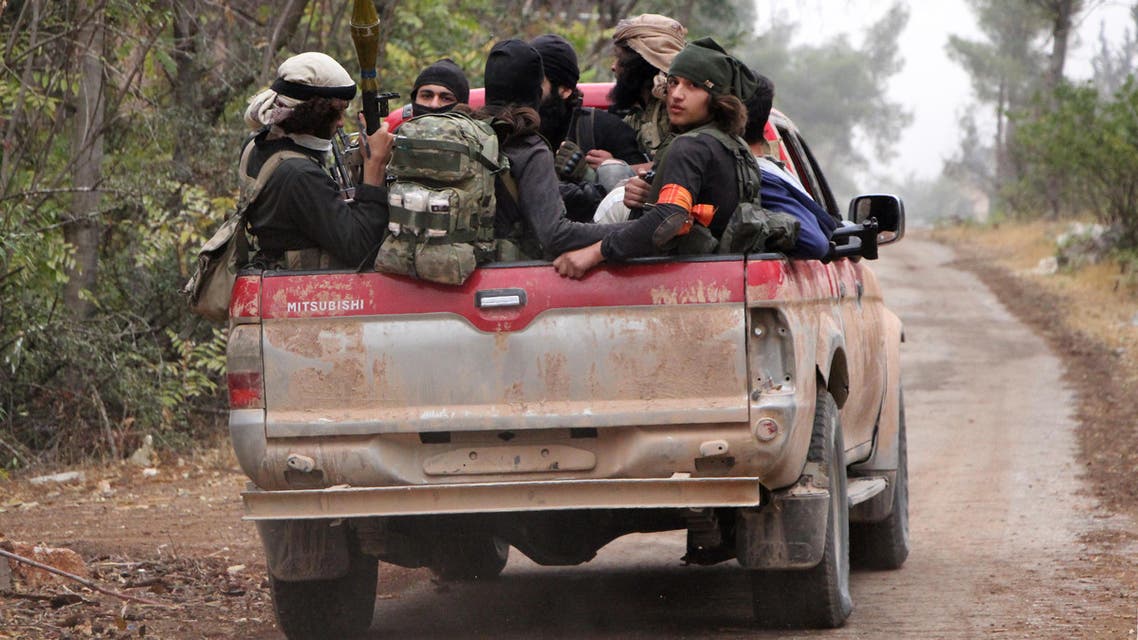 Over 40 former al-Qaeda militants killed in North Syria air strikes
The Syrian Observatory for Human Rights said it could not immediately specify who carried out the strikes in the western part of Aleppo province
More than 40 fighters of former al-Qaeda affiliate Fateh al-Sham Front were killed in air strikes on their camp in northern Syria late on Thursday, a monitoring group said.
The Syrian Observatory for Human Rights said it could not immediately specify who carried out the strikes in the western part of Aleppo province.
A US-led coalition as well as the Syrian government and its ally Russia have carried out strikes against Fateh al-Sham targets in recent weeks. "Warplanes, which may have been Russian or coalition aircraft, struck a Fateh al-Sham camp in Jabal al-Sheikh Suleiman," the Britain-based Observatory said.
Also read: US air strike killed al Qaeda leader in Syria
The group, formerly known as al-Nusra Front, is not party to a Russian- and Turkish-brokered ceasefire that went into effect on December 30 and has sustained major losses in air strikes in recent weeks. Around 100 of its fighters have been killed since the start of the year, according to the monitor.
Fateh al-Sham is allied with rebel groups that are party to the ceasefire and together they control virtually all of Idlib province in the northwest as well as parts of Aleppo province.
Their alliance has scuppered previous attempts to broker a ceasefire between the government and rebel groups, with Damascus and its allies citing the Fateh al-Sham presence as grounds for continuing hostilities in areas they control.
Qaeda operations leader killed in US strike
Meanwhile, a US air strike has killed an al-Qaeda leader in northern Syria, the Pentagon said Thursday. Mohammad Habib Boussadoun al-Tunisi died in the January 17 strike near Idlib, Pentagon press secretary Peter Cook said.
"He was involved in extremist facilitation and external operations and has been connected to terrorist plots to attack Western targets," Cook said. Cook said Boussadoun was an Al-Qaeda "external operations leader" who arrived in Syria in 2014 after spending several years in countries across Europe and the Middle East.