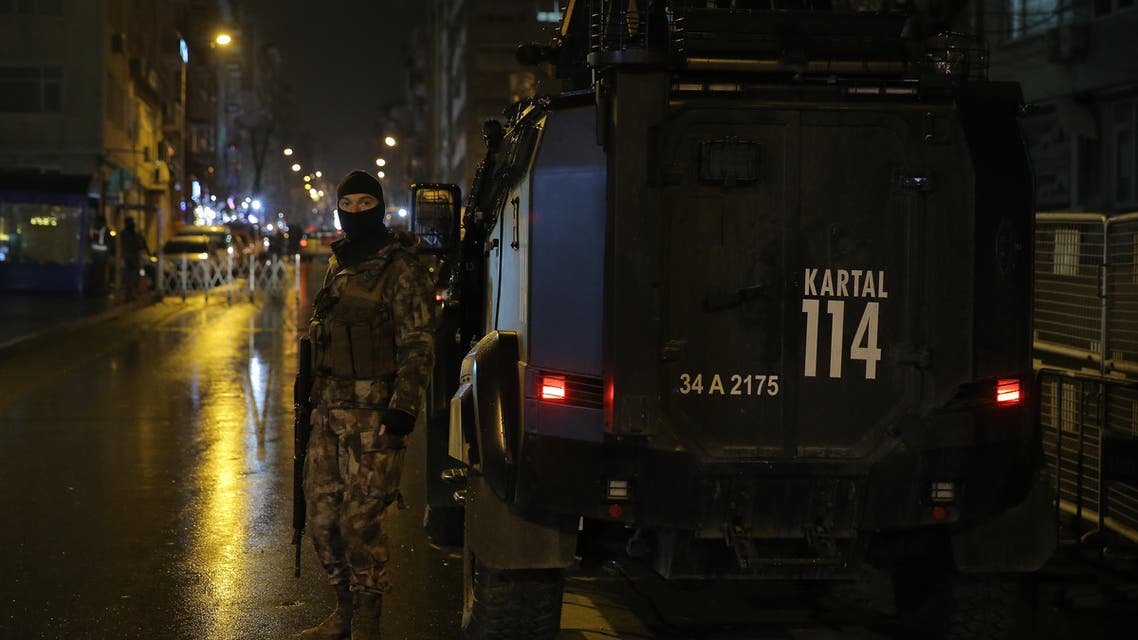 Rockets fired at Istanbul police and AKP offices
A rocket was fired near the police headquarters in Turkey's largest city of Istanbul on Friday but missed the building
Unidentified assailants attacked Istanbul's police headquarters and an office of the ruling AK Party with improvised rocket launchers on Friday, officials said, the latest acts of violence in a city which has seen a string of bombings and shootings.
There was no immediate claim of responsibility for the attacks and there were no reports of casualties. ISIS, Kurdish militants and far-leftist groups have all claimed or been blamed for attacks in the city in the recent past.

The first attack on the police headquarters in Fatih, a district on the European side of the city, damaged a wall, according to Istanbul Governor Vasip Sahin. There were no casualties, he said in a statement.

President Tayyip Erdogan had been informed about the attack on the police headquarters and the second one on the AK Party offices in the nearby Sutlucu neighborhood, his office said.

"A rocket attack has been carried out on our provincial headquarters by terrorist centers which are quickly melting down," Selim Temurci, the AKP's provincial head in Istanbul said on Twitter, adding there were no dead or injured.

An AKP lawmaker was quoted by the Cumhuriyet newspaper as saying the attacks may have been carried out by the far-left Revolutionary People's Liberation Army-Front (DHKP-C), which has carried out such acts in the past and is considered a terrorist organization by the United States and Turkey.

A gunman who killed 39 people in an Istanbul nightclub on New Year's Day in an attack claimed by ISIS is believed to be held in the police headquarters in Fatih.

The mass shooting on Jan. 1 followed a year of attacks in NATO member Turkey, including a twin bombing claimed by Kurdish militants outside a soccer stadium in Istanbul on Dec. 10 which killed 44 people.