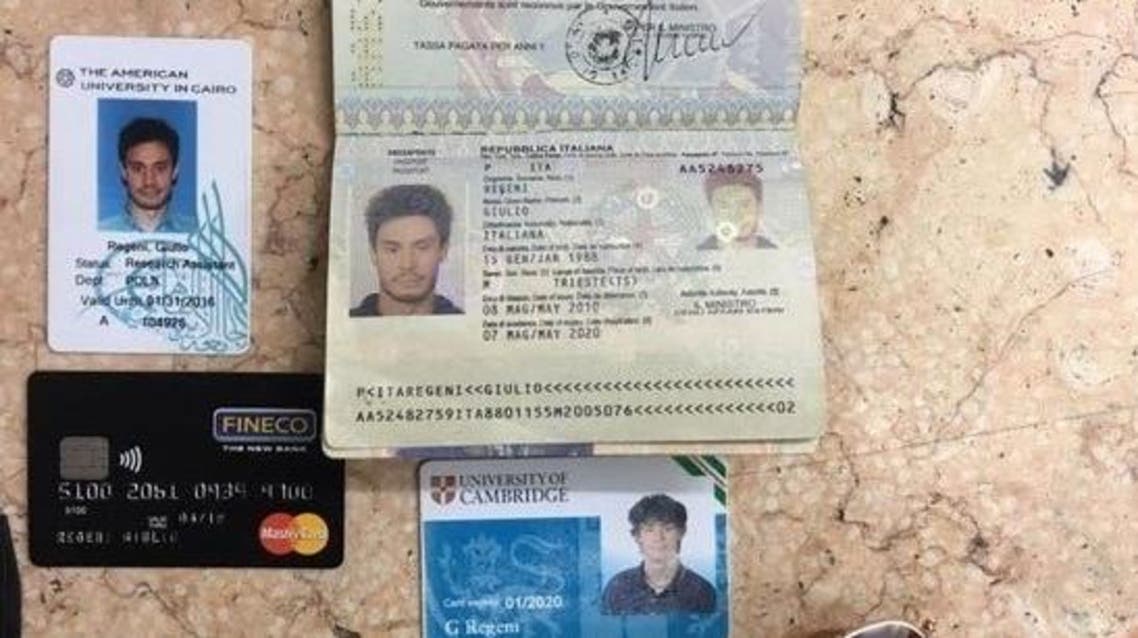 Egyptian state TV airs video of murdered Italian student Regeni
Italian and German experts will try to view footage from a metro station in Cairo's Dokki district, where Regeni is believed to have been last seen alive
Egyptian state television has aired footage of Italian student Giulio Regeni, who was found murdered in Cairo almost a year ago, speaking to the head of a Cairo street vendors' union who reported him to police a few weeks before his death.
The 28-year-old, who was conducting postgraduate research into Egyptian trade unions, was last seen by friends on Jan. 25, 2016. His body, showing signs of extensive torture, was found in a roadside ditch outside Cairo on Feb. 3.
Egyptian officials have denied any involvement in Regeni's death. Security and intelligence sources told Reuters in April that he had been arrested in Cairo on Jan. 25, and taken into custody.
In the video, the union head, Mohamed Abdallah, is heard repeatedly asking Regeni for money, without success. "My wife has a cancer operation, I will do anything as long as there is money in it," he says.
Regeni says, in Arabic: "Mohamed, I cannot use the money because it is not my money. I cannot use it like that because I am an academic. I cannot tell the institution in Britain in the application that I want to use the money for personal reasons."
Regeni explains that he would help Abdallah to apply for a grant or workshop worth "10,000 pounds" for union activities but not for personal use.
Abdallah says: "Is there no other way? A way with personal use?"
Egypt's public prosecution said it has agreed to allow Italian and German experts to retrieve and examine the CCTV footage.
They will try to view footage from a metro station in Cairo's Dokki district, where Regeni is believed to have been last seen alive.
Italian Foreign Minister Angelino Alfano told the Italian parliament last week that Italy "will not rest until it uncovers the truth behind the murder Regeni".
Investigators have already made leads from footage found showing Regeni during his last days.
Last September, Egyptian and Italian prosecutors confirmed that Egyptian police investigated Regeni in the days leading up to his abduction, torture and murder but dropped the probe after assessing he had posed no genuine threat.
Despite that, Egyptian authorities have continuously denied that its security forces were involved in the Regeni's abduction and murder.
Regeni, who was an Italian graduate student researcher focusing on the work of unions in Egyot, was kidnapped and tortured last year, with an Italian autopsy reporting that his body was covered with cuts and his bones were broken, indicating he was hit with "fists, batons and hammers". A letter "X" was also carved on his forehead and hand.
(With Reuters)