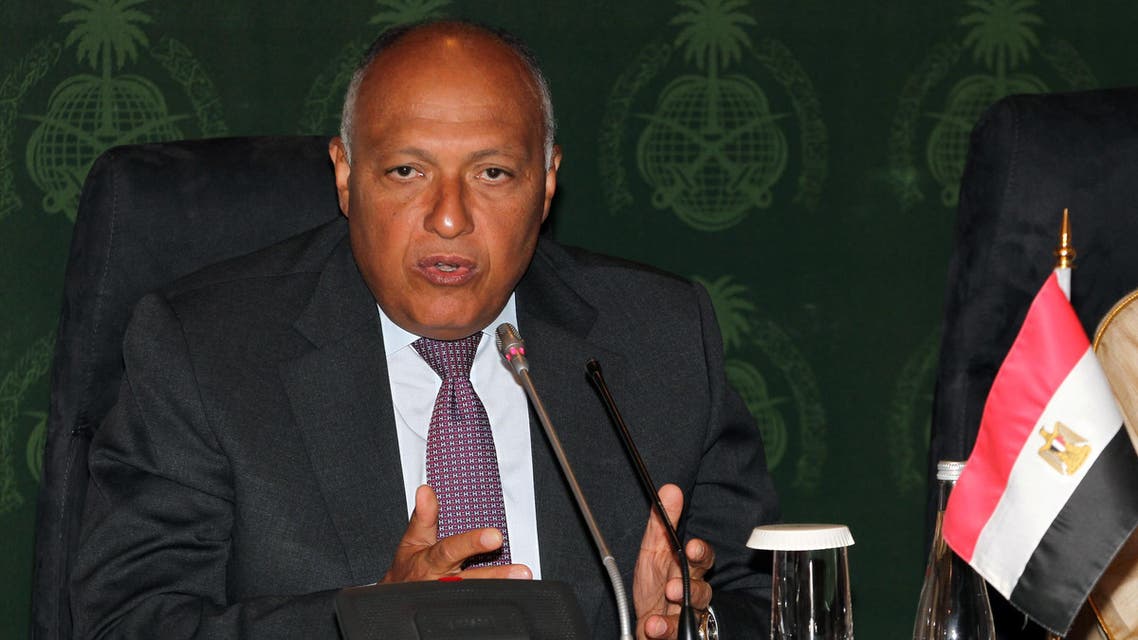 Egypt FM: Relations with Saudi Arabia 'deeply rooted'
Sameh Shoukry stressed that relations with Saudi Arabia are strong, denying claims of tensed ties between Cairo and Riyadh
Egypt's Foreign Minister Sameh Shoukry stressed that relations with Saudi Arabia are strong and "deeply rooted", denying claims of tensed ties between Cairo and Riyadh.
Shoukry said both countries are able to carry on with positive relations, as he spoke during a press conference in Amman, adding that communication channels between both countries had never closed, as quoted by AhramOnline.
Last year, just before Kins Salman's trip to Egypt, Shoukry said that Saudi Arabia and Egypt have coordinated efforts in combatting multiple issues, especially on security.
Saudi Arabia signed a $20 billion deal last year to finance Egypt's petroleum needs for the next five years and a $1.5 billion deal to develop its Sinai region.