The toll from twin bombings targeting Shiite pilgrims in the center of Damascus has risen to 74 dead, a monitor said on Sunday.
Among the victims of Saturday's blasts were 43 Iraqi pilgrims who had come to the Syrian capital to visit Shiite shrines in Damascus's famed Old City, according to the Syrian Observatory for Human Rights.
The Britain-based monitor said that 11 bystanders and eight children were among those killed, as well as 20 members of pro-government security forces.
Syria State TV aired footage from the scene showing blood-soaked streets and several damaged buses in a parking lot, apparently where the explosions went off near Bab al-Saghir cemetery. The cemetery is one of the capital's most ancient and is where several prominent religious figures are buried.
Interior Minister Mohammed al-Shaar visited the injured in local hospitals. He said 40 were killed and 120 were injured. He said the attacks targeted civilians, including Arab visitors, who were frequenting the shrines in the area. He didn't elaborate, but Iraqi Shiites often visit shrines in Syria. Iranians and other Shiites from Asia are often also among the pilgrims to the area.
There were conflicting reports on what caused the explosions. State news agency SANA said the blasts were caused by bombs placed near the cemetery and that at least 33 were killed and more than a hundred wounded.
Lebanon's al-Manar TV quoted Syrian officials saying twin suicide attacks killed 40. Arab TV Al-Mayadeen said at least 40 were killed, and the area was sealed by security after the explosions.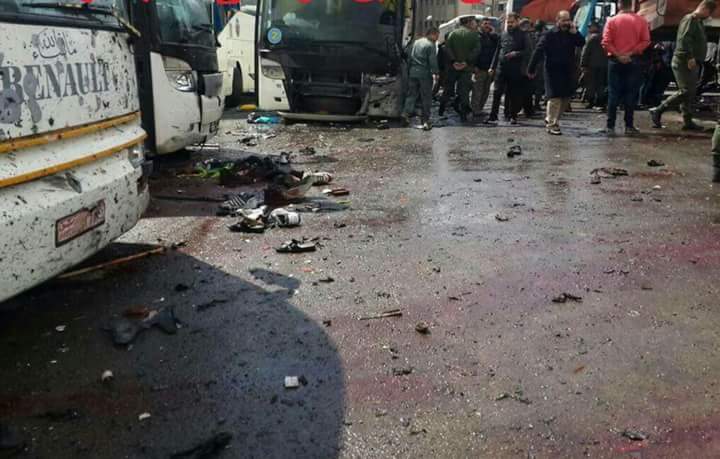 A similar attack in Damascus last year targeted one of the most revered Shiite shrines and was claimed by the ISIS militants.
Bab al-Saghir is one of the seven gates of the old city of Damascus and houses a cemetery where a number of early Islam religious figures, including family members of Prophet Muhammad and figures revered by Shiites, are buried.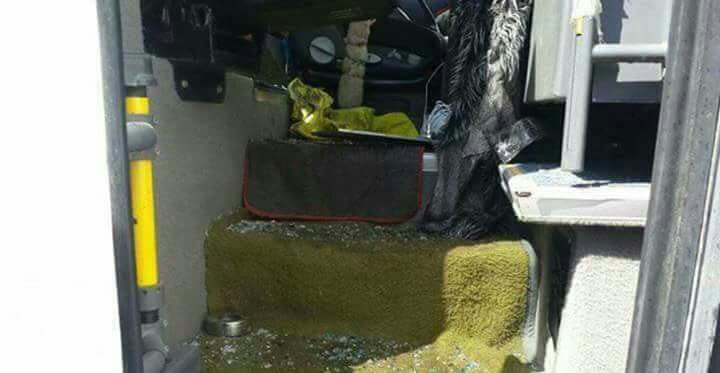 (Death toll as reported by Al Arabiya News Channel)
[Agencies]